Gain access to Walmart's Free 2-Day Shipping tag
Previously only select sellers were eligible for this program. Thanks to a Partnership with Deliverr, all GeekSeller merchants who use Deliverr as a 3PL can now access this tag.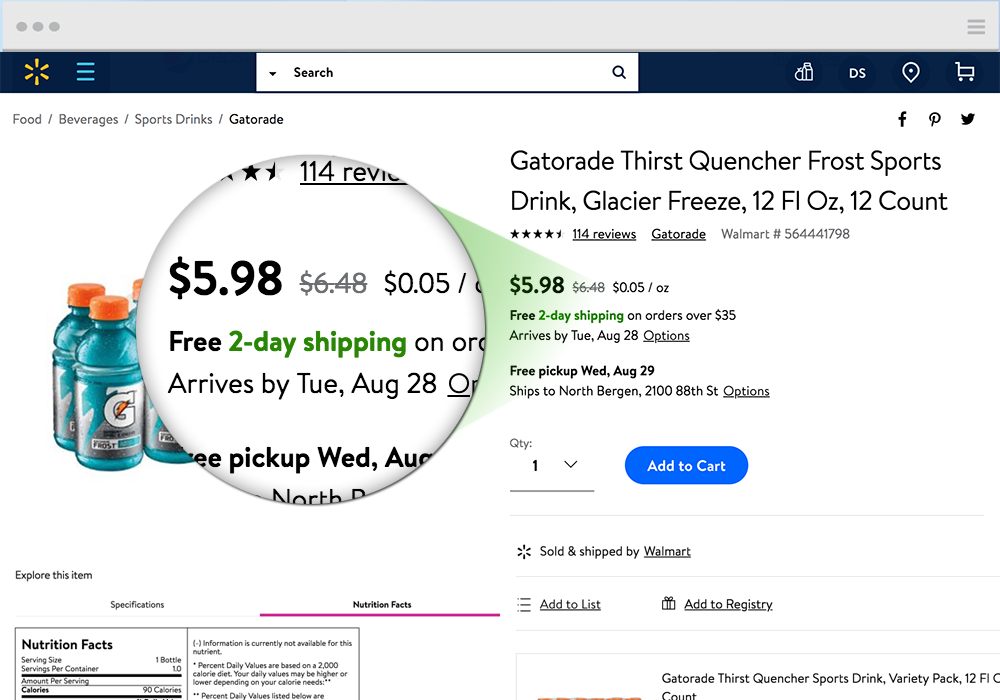 GeekSeller integrates with Deliverr via Shopify
Deliverr integrates with Shopify, so when everything is connected Walmart orders pass from GeekSeller to Shopify and Deliverr fulfills them. Inventory levels pass from Deliverr to Shopify and GeekSeller, and then to Walmart.

Not a Shopify user? Contact our Customer Success team to discuss alternatives.
STEP 1
Sign up with GeekSeller and Deliverr
STEP 2
Our team will assist you with setting up and publishing your products on Walmart
STEP 3
Send your inventory to Deliverr
STEP 4
GeekSeller will work with Walmart to activate the 2-Day Free Shipping tag on your products
The GeekSeller team will be happy to assist you with onboarding and account optimization. We also offer multichannel solutions to integrate with your Walmart account.

To qualify for the the 2-Day Free Shipping tag you must manage Walmart through GeekSeller and use Deliverr as your 3PL.
Not approved by Walmart yet?
Walmart is always looking for new merchants who sell quality products, provide competitive pricing and reliable shipping. If you would like to apply to sell on the Walmart Marketplace contact us at support@geekseller.com.
What is Walmart's 2-Day Shipping tag?
The 2-Day free shipping tag appears on the participating item's page, search filter, & checkout pages.
What are the benefits of the 2-Day free shipping program?
Conversion uplift

Buy Box prominence

Filter inclusion

Improved search ranking

Increased conversion rate
What is the eligibility criteria for this program?
On-Time Shipping Rate: >95%

On-Time Delivery Rate: >95%

Valid Tracking Rate: >95%

Cancellation Rate: <2%

Favorable returns policy

Consistent customer service

Minimum of 100 fulfilled orders in the past 30 days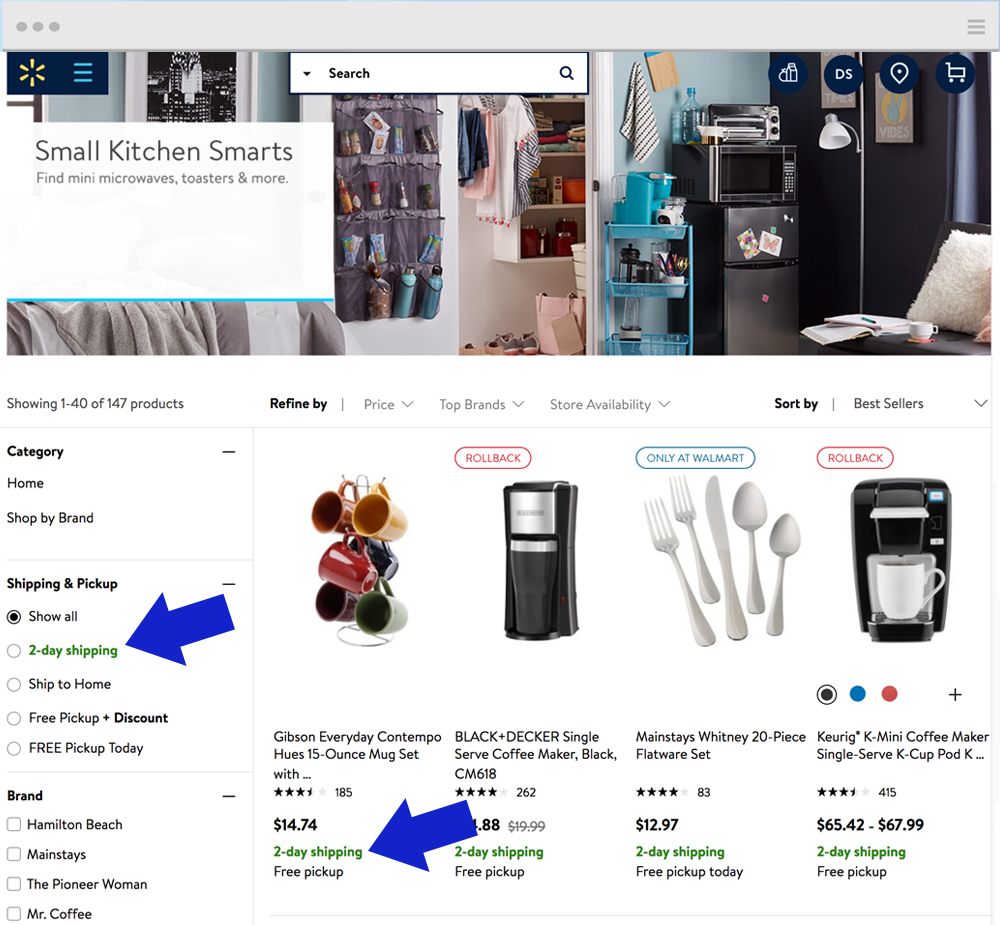 Questions? Contact our Customer Success team!
All of our agents are highly trained e-commerce experts. We hold ourselves to the highest standards as we assist sellers with data preparation, onboarding, ongoing support, and advice. As an official partner of Walmart, Jet, ShipStation, ShipWorks and ShippingEasy we are always up to date on the latest trends and regulations.