Order, inventory, and product management
Connect your Ecommerce Platforms to Automate Tasks

Video Panel Overview (1:41 min)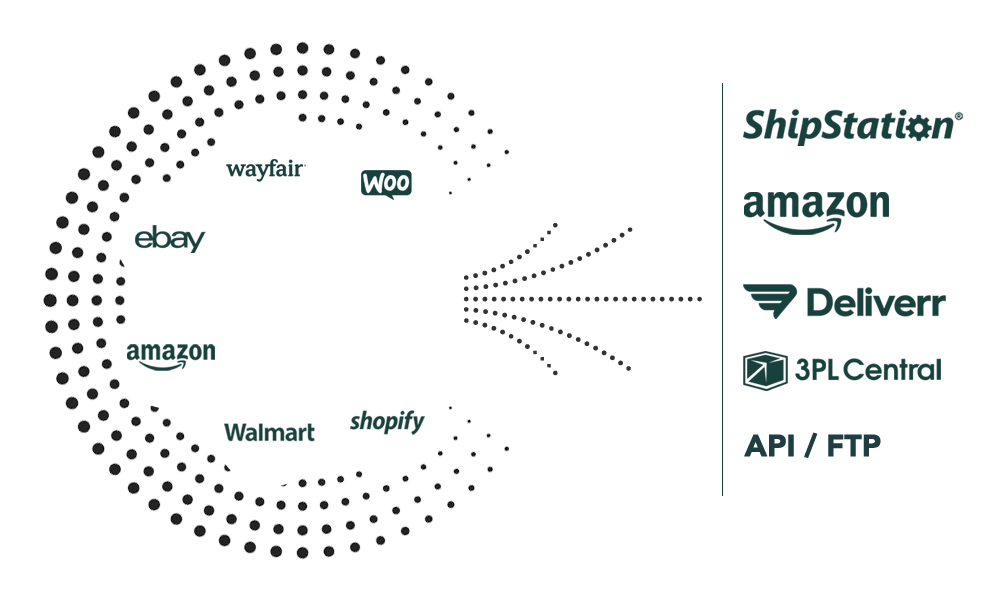 Multichannel order management to automate your order routing. Define rules that will send your orders to different places for fulfillment.

Utilize your FBA inventory to fulfill orders from other channels, connect your 3PL, send orders directly to your suppliers, or push orders to other software such as ShipStation.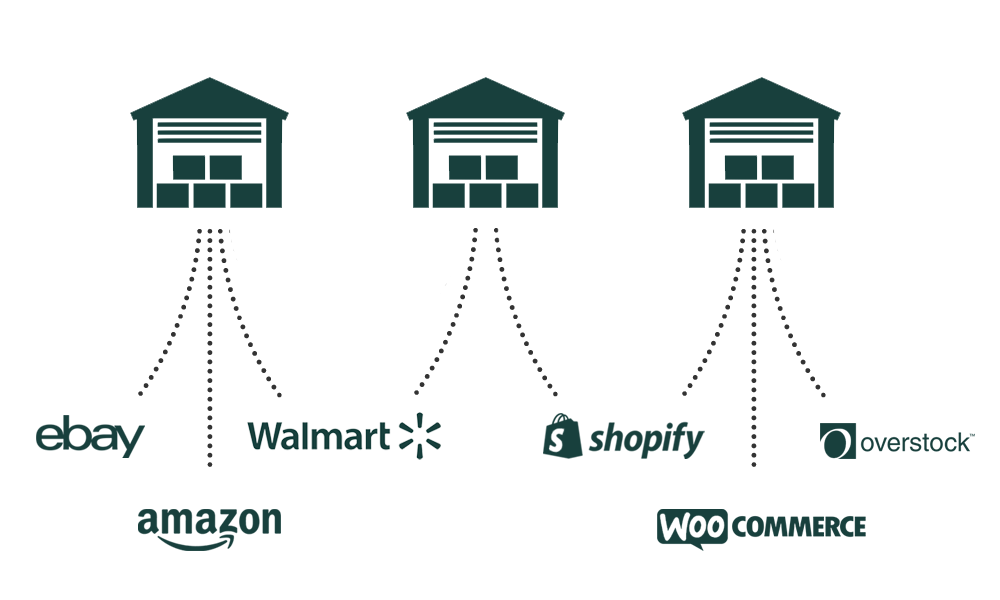 Inventory Synchronization
Automate inventory management. Define rules that will send specific numbers to different marketplaces.

Get inventory from external sources such as 3PL companies or suppliers, or manage quantity from within the GeekSeller interface.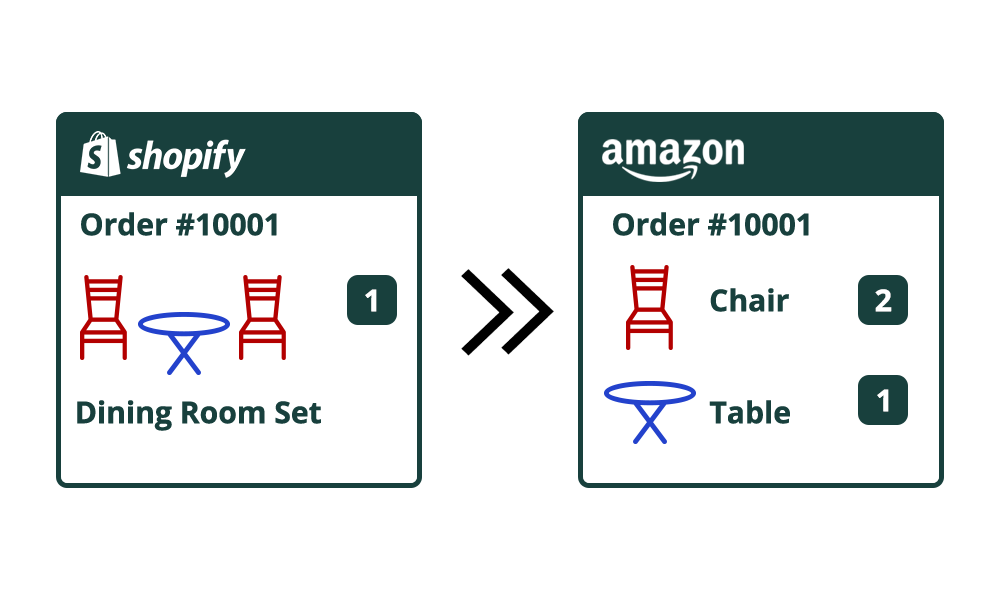 When a bundle or kit is sold, the stock levels are adjusted for the bundle/kit and all of its components.

We can also receive orders for bundles and kits and then send your components for fulfillment to other software or 3PL.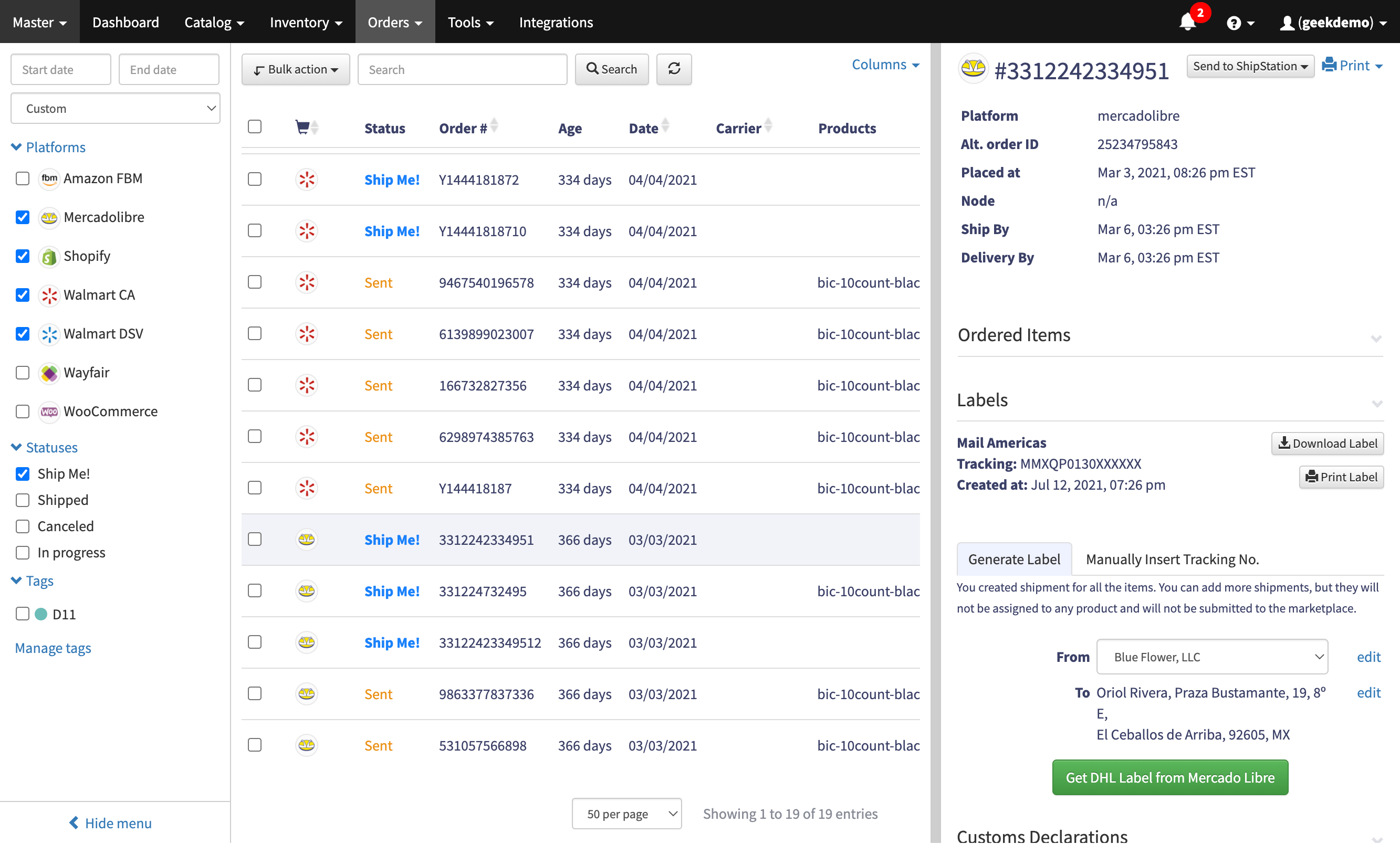 Official Partnerships
You get access to priority support

channels

thanks to GeekSeller's direct relationships with marketplaces.
Customer Support
You get access to our team with years of experience working every day with resolving marketplace related issues. We're available via email, screen-share sessions, phone, and live chat.
Automation
We help you to automate your order and quantity management, advanced options can route orders and quantity based on customized rules.

"Thank you for your follow-through and follow-up. Do you know how many people don't do that any more?"

"Geekseller staffs, support and service are great and technology company that still have a human touch is hard to find these days. If you have multi-warehouse, multi-channels then check out geekseller. I love these guys"
We offer an easy way for brands and retailers to sell on the world's largest online marketplaces. GeekSeller was one of the first official Walmart API partners, assisting Walmart US Marketplace, DSV (Drop Ship Vendors), Walmart Mexico, and Walmart Canada. We also support many other platforms such as Mercado Libre, Amazon, eBay, Shopify, Overstock, Google, Etsy, WooCommerce/WordPress, Wayfair, BigCommerce, and many more.
We are a multichannel e-commerce platform with tools to automate listing, quantity, and order management, as well as enabling repricing and analytics. Our platform is designed to provide large-scale businesses with customization options and professional customer support. You can read more about us in the About section.