If you want to receive email notifications from Walmart about Open Orders, login to your Seller Center, then go to Settings > Notification Settings.
You can specify here email address and notifications frequency.
---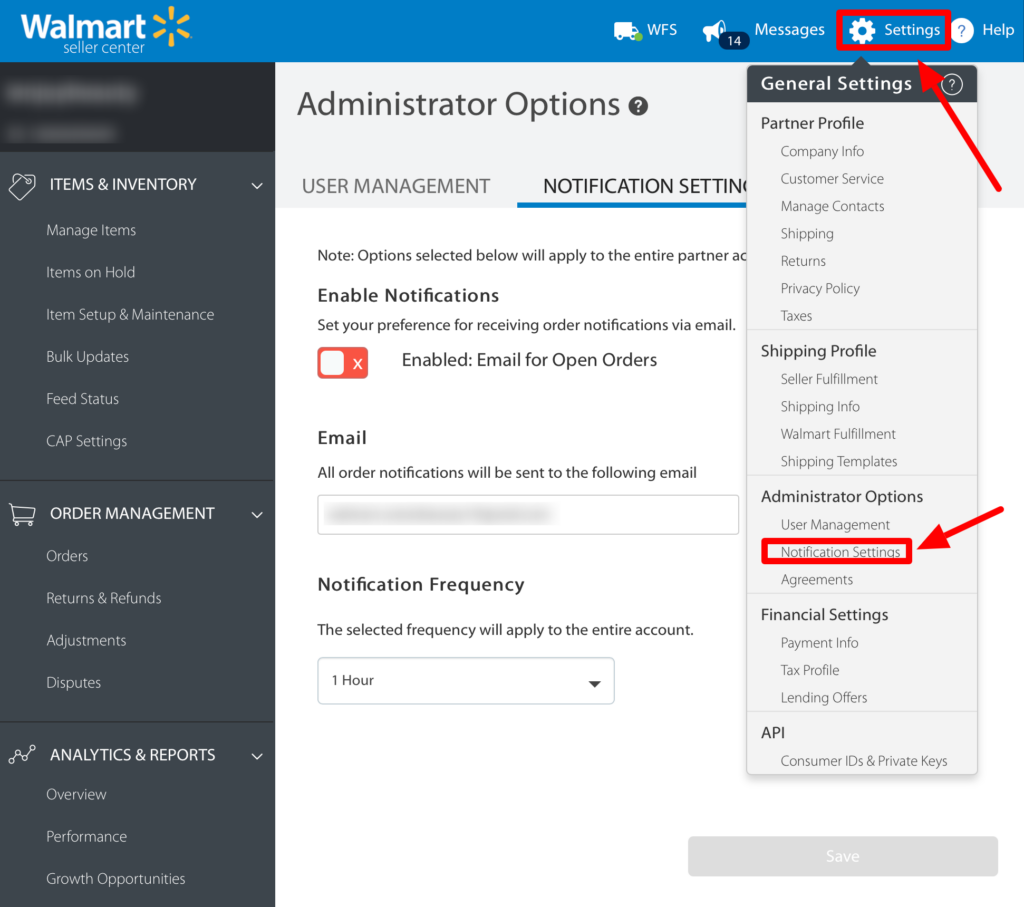 ---
Please note, GeekSeller users are automatically enrolled in notifications service from GeekSeller, so enabling this feature in Walmart Seller Center will cause you receiving emails about new orders from Walmart and GeekSeller.