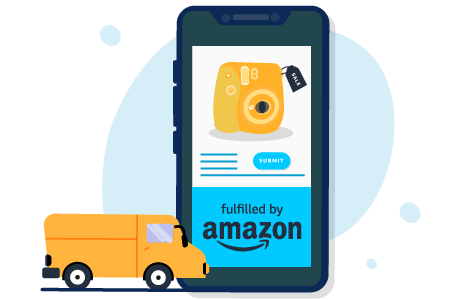 Amazon Multi-Channel Fulfillment (MCF) is an order fulfillment service that enables sellers to fulfill orders from multiple sales channels using their inventory stored in Amazon's fulfillment centers. Simply said, you can take orders from any platform (Shopify, WooCommerce, BigCommerce, or any other platform or marketplace) and fulfill them with your FBA inventory. This allows you to offer speedy delivery for competitive pricing.
GeekSeller Helps Online Retailer Offer 1-Day Shipping with Amazon MCF Integration

Our customer, an online retailer with a WooCommerce store, wanted to offer 1-day shipping like Amazon but lacked the resources to handle fulfillment. They turned to GeekSeller for help.

Using GeekSeller's software, they connected their WooCommerce store with Amazon, utilizing MCF functionality for automatic order fulfillment. The software updated their store with Amazon inventory and enabled the submission of multi-pack orders to Amazon MCF.

Thanks to this integration, our customer can now offer 1-day shipping like Amazon for orders sold on their WooCommerce store, with tracking numbers sent back to WooCommerce for easy tracking by buyers.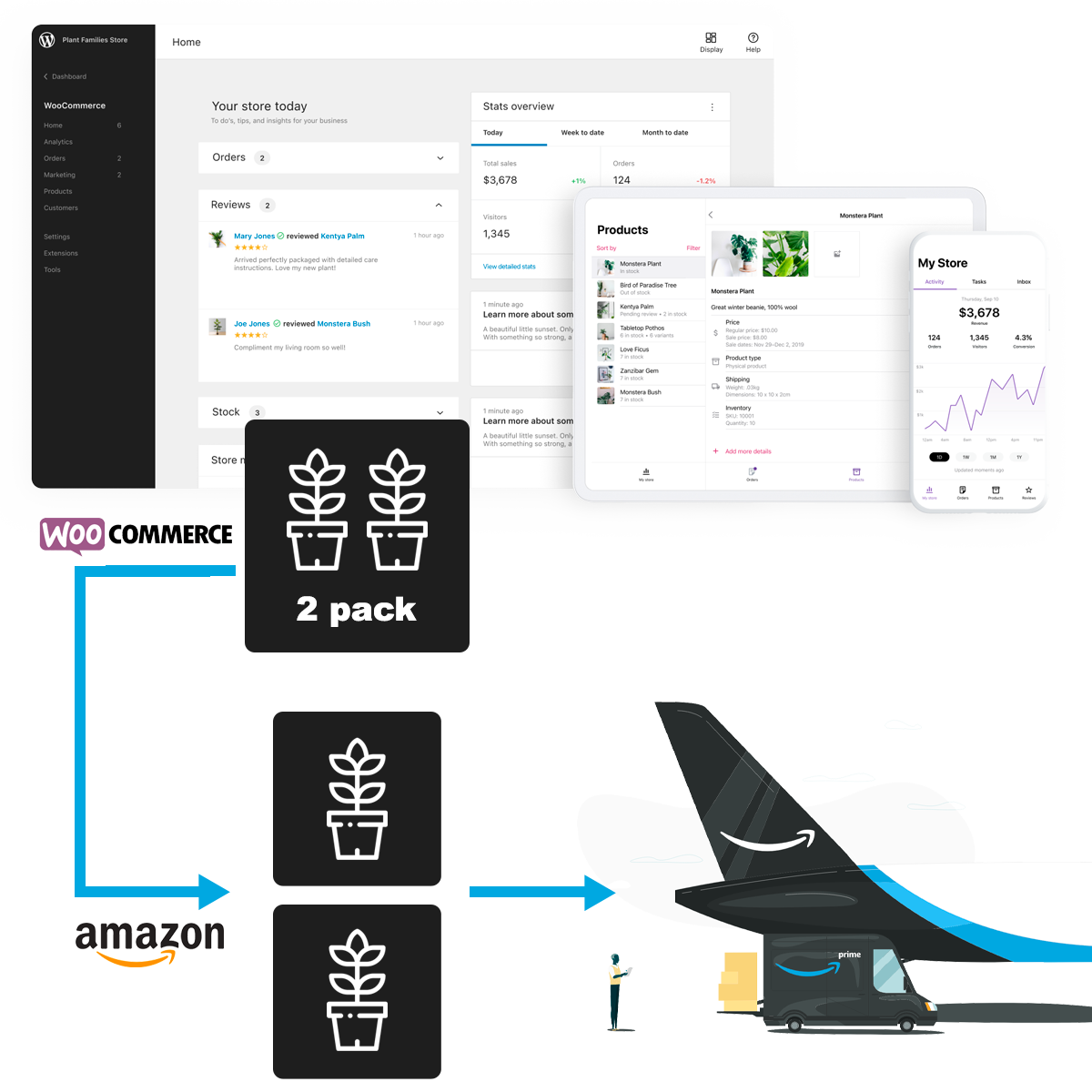 MCF allows sellers to utilize Amazon's logistics network for super-fast shipping speeds, including options as fast as 1-day shipping.
Excluding Amazon Logistics
If you do not want to use Amazon delivery network, MCF allows you to request delivery of your packages without using Amazon Logistics but to use only the regular carrier such as UPS, FedEx, or USPS.
This feature allows you to ship your orders in unbranded packaging. This means there there will be no Amazon logo on the box your customer receives.
Working closely with the Amazon team enables us to contact them directly in emergencies on behalf of our sellers, ensuring timely support. This collaboration strengthens our ability to advocate for our sellers' needs and provides unparalleled customer service, resolving issues rapidly for a seamless selling experience.
GeekSeller + Amazon Team Webinar
Contact our support to activate their MCF functionality for no additional cost.
Contact us to learn more about our pricing and to register. Our plans star from $50/mo.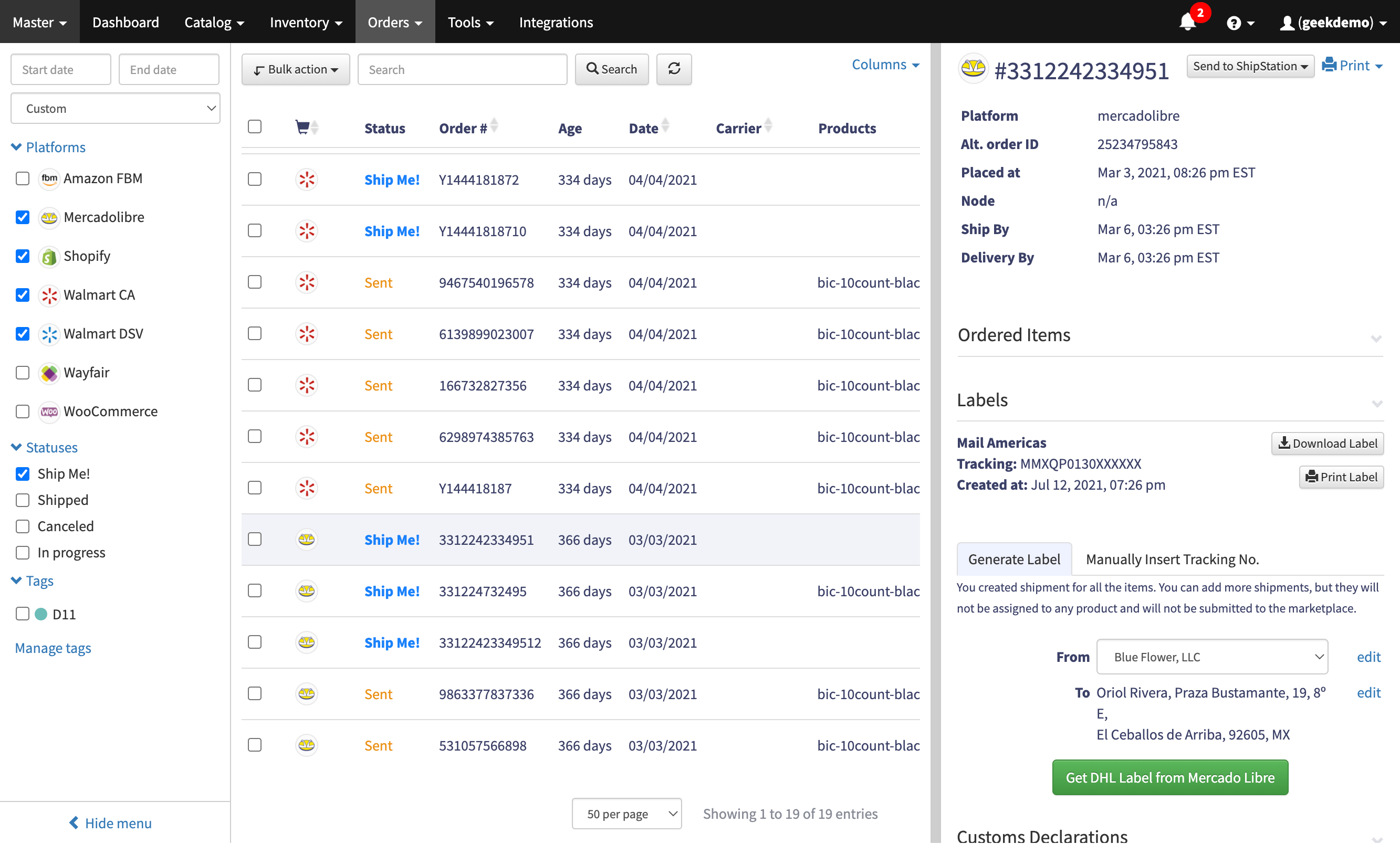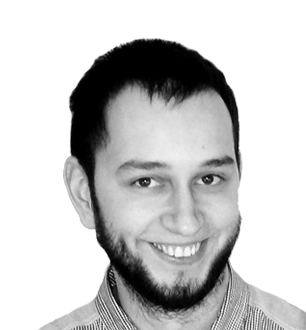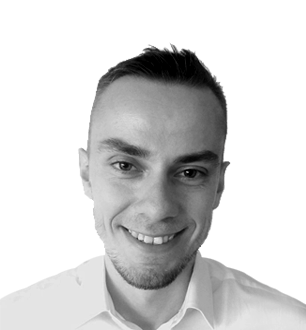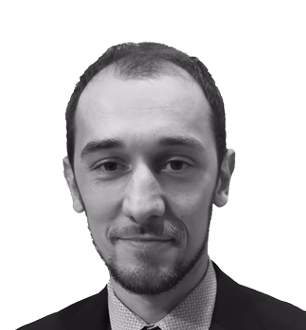 Official Partnerships
You get access to priority support

channels

thanks to GeekSeller's direct relationships with marketplaces.
Customer Support
We're available via email, screen-share sessions, phone, and live chat. See our TrustPilot reviews.
Founded in 2015
You get access to our team with years of experience working every day to resolve marketplace related issues.

"I love Geeksellers they are quick to reply and help in a professional way they are fast and courteous."

"They are very quick to respond or follow up on any issue or new project."

"Everyone working at Geekseller is very friendly, knowledgeable and happy to help."