When filling out the form, please select Other and mention GeekSeller in the How did you hear about Walmart Connect.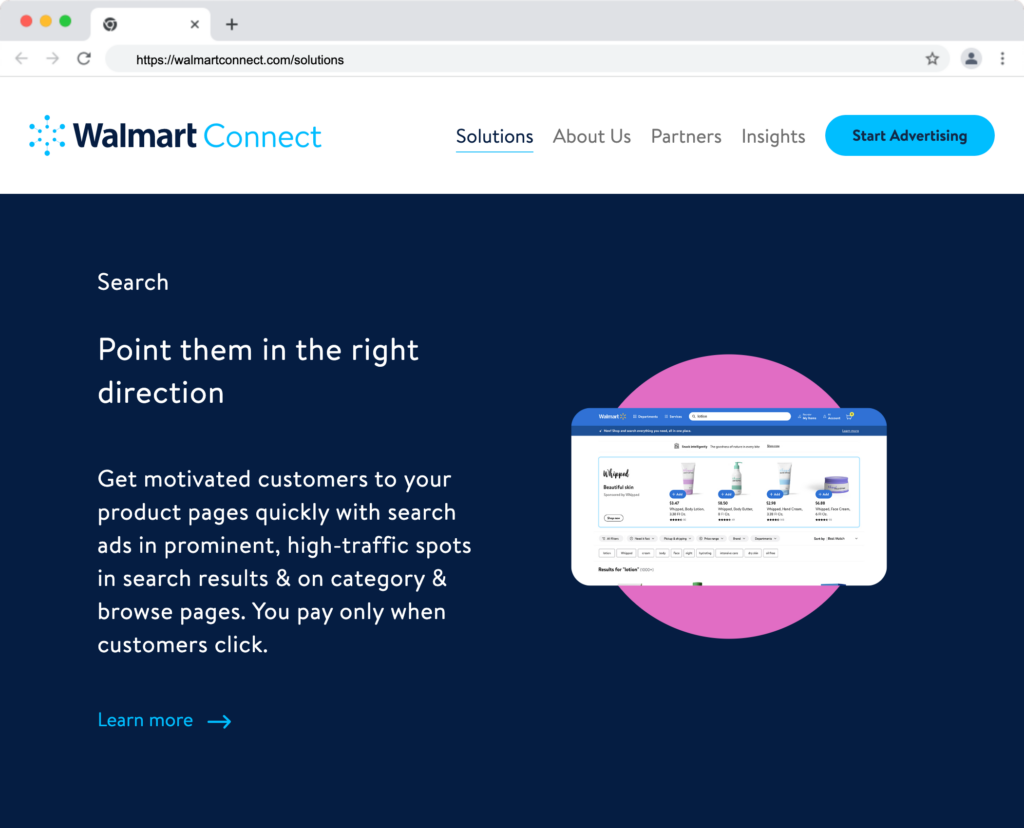 Walmart Connect: Your Gateway to Omnichannel Advertising
Take advantage of Walmart's comprehensive customer knowledge with Walmart Connect. It's a unique opportunity to boost your brand's growth by establishing meaningful connections with Walmart customers.

Regardless of your business size, Walmart Connect provides tailored advertising solutions to match your goals and budget.

Search Advertising
Direct customers to your product pages with search ads. These are placed in high-visibility spots in search results and on category pages, making sure your products are noticed by potential buyers. You only pay when customers click.

Display Ads
Stay at the forefront of customers' minds. Show off your brand and products on Walmart's digital platforms, then retarget these customers across the web and on social media. Combine Search and Display for maximum impact.

In-store Advertising
Reach millions of customers through digital screens located in over 4,700 Walmart stores. Eye-catching TV Wall ads and Self-checkout ads stimulate in-store purchase decisions.

Brand Interactions
Strengthen your customer relationships through Walmart's personalized, innovative programs. Create unique experiences that encourage buying decisions and build loyalty.

Performance Measurement
Measure your campaign's effect with accuracy. Walmart Connect connects online ads to purchases made online and in Walmart stores. Easily accessible campaign performance dashboards allow for effective response monitoring and adjustment as needed.