Walmart introduced Walmart Marketplace in 2016 allowing merchants to become partners. Once approved, third-party merchants are allowed to sell products on Walmart.com. Diversifying your sales channels is always a good idea. Walmart.com attracts millions of buyers, it's one of the largest and fastest growing platforms, and it costs nothing to get started.

Who can apply to sell on Walmart.com?
Walmart works with sellers who can provide quality products, fast and reliable shipping, and great customer support. There are no exact guidelines, but more established businesses have a better chance of approval. Walmart does not allow any logos on boxes or invoices. Products must be shipped from your warehouse or a 3PL. You need your products to have UPC or EAN or GTIN codes. The application process is free and simple and if approved you will hear from Walmart within a few weeks.


---

Before Applying to Sell on the Walmart Marketplace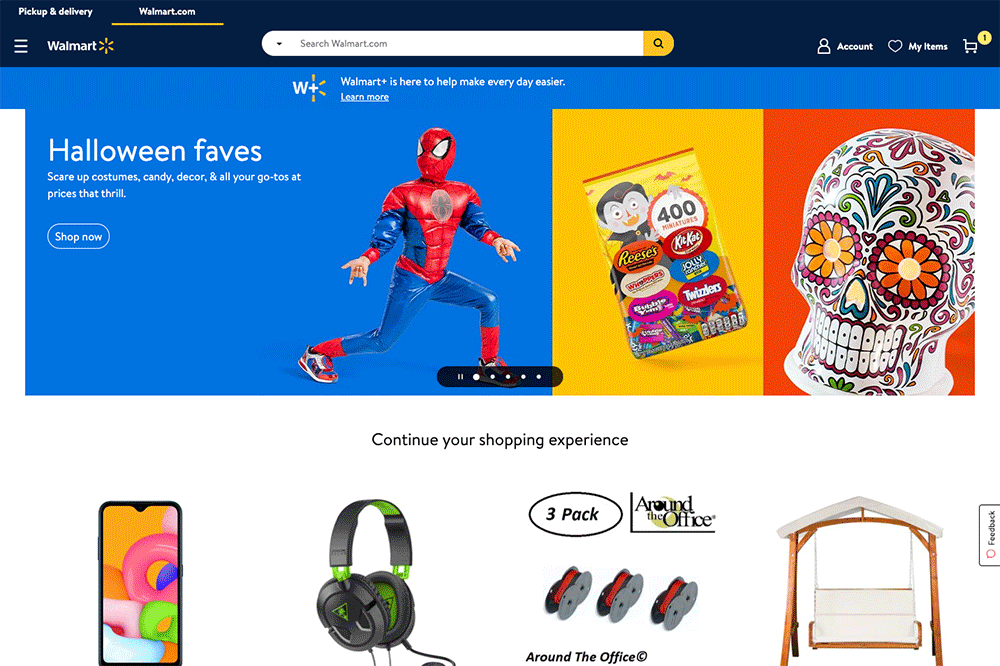 Why do you need GeekSeller to sell on Walmart?
You do not need the GeekSeller system to do business on Walmart. Walmart offers sellers their own admin panel. However, businesses with large catalogs or those who sell on multiple marketplaces may require additional software. GeekSeller allows you to:
Featured Integrations you can connect using GeekSeller
Use GeekSeller to integrate Walmart and Deliverr, a Walmart certified 3PL company. Using Deliverr gets you access to the Free 2-Day Shipping Tag and Walmart Advertising.
GeekSeller can be your bridge between Walmart and Shopify. Transfer products from Shopify to Walmart and manage your Walmart quantities and orders from Shopify.
Generating labels with ShipStation? We are an official ShipStation partner, offering an advanced solution for integrating Walmart and ShipStation.
Walmart Fulfillment Services
Grow your business with WFS, use Walmart stores and warehouses network as your own 3PL.

What is WFS?
Walmart Fulfillment Services or WFS for short, is a program similar to Amazon's FBA. WFS allows sellers to ship their products to Walmart's warehouses, and have Walmart to fulfill orders and take care of the customer support.

Can you use WFS for other channels than Walmart.com?
At the moment, WFS inventory can be used only to fulfill orders placed directly at Walmart.com.

To apply and learn more about the WFS program visit Walmart's WFS portal.
Direct access to our Walmart specialists
You get access to our team with years of experience working every day with resolving marketplace-related issues. We're available via email, screen-share sessions, phone, and live chat.

Official Partnership
You get access to priority support channels thanks to GeekSeller's direct relationships with the Walmart team. We can escalate your case or contact Walmart team directly to help you resolve issues.

Typical Support Scenario
Consultations

---


GeekSeller is not a typical consultancy firm, as we offer software that can be used by e-commerce consultants and retailers. However, we also provide customer support via email, phone, and chat. We do not limit our support to simple questions and answers responses, but we help sellers to grow their business and provide strategic advice. The consultations are part of our ongoing relationship with customers.
Already approved by Walmart?​
Sell on Walmart.com with GeekSeller. We can assist you with onboarding and optimization. We offer multichannel solutions to integrate your Walmart account with other channels.