FedEx has announced that it will increase its shipping rates by 5.9% for 2024, effective January 1, 2024. This rate hike will impact sellers, especially on platforms like eBay and Etsy, as they will have to pay increased costs for 2023 holiday returns and might also see commissions rise due to increased shipping fees. Notably, this rate increase is slightly less than in previous years, where the annual increases were around 6.9%.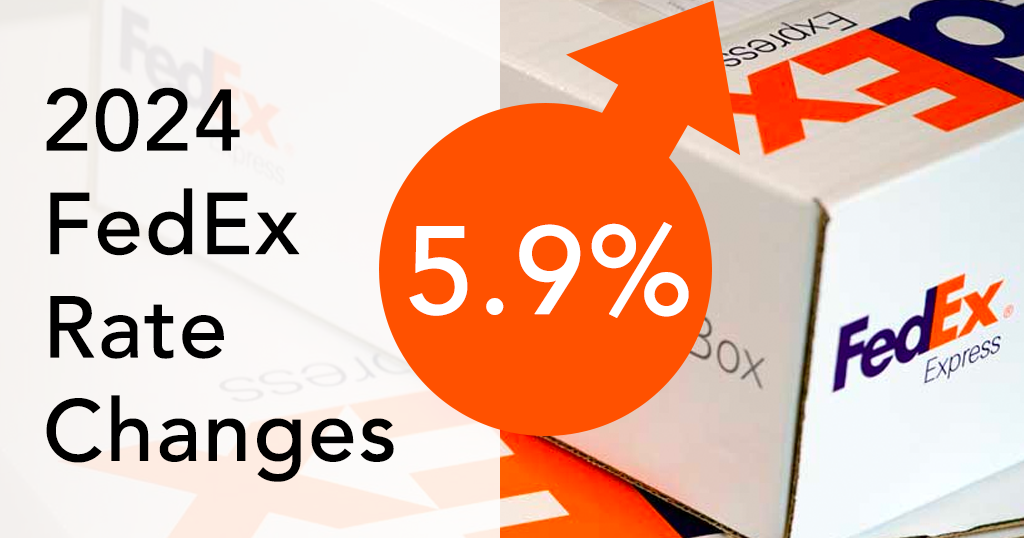 In addition to the standard rate increase, FedEx has rebranded its "peak" surcharges to "demand" surcharges. These surcharges, initially for the holiday season, will now apply year-round as necessary. Specifically, the "Peak Additional Handling Surcharge" for FedEx Express and Ground packages, which was $3.45, will surge to $6.95 per package from October 2, 2023, to January 14, 2024, marking a jump of over 100%.
Furthermore, starting January 1, 2024, FedEx will raise customs clearance service fees on imports. On January 15, 2024, changes will be made to how FedEx assesses the Additional Handling Surcharge and Oversize Charge for international multi-piece shipments.
Online sellers are advised to closely review these new rates and potentially adjust their pricing, especially for offerings like "free shipping." Detailed rates will be accessible on FedEx's official website from September 7, 2023.