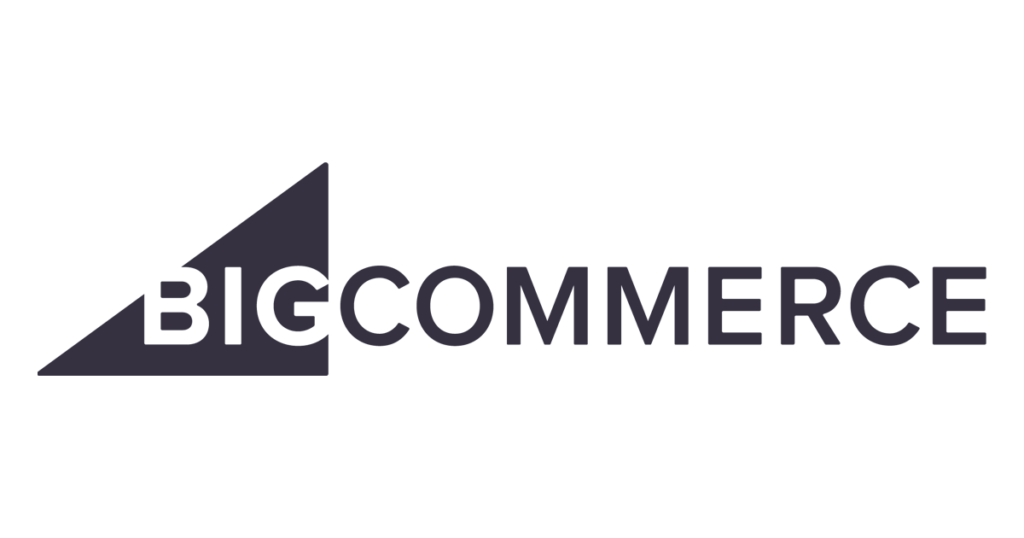 If you decide to open a new online store or migrate to a different platform, BigCommerce will be one of your places to go. When making a choice, one of the most critical factors is pricing and the features you get. BigCommerce runs two separate programs called Essentials and Enterprise. Let's dig into Enterprise first.
BigCommerce Enterprise
This plan is designed for high-volume sellers. BigCommerce lists plenty of features and services available for subscribers: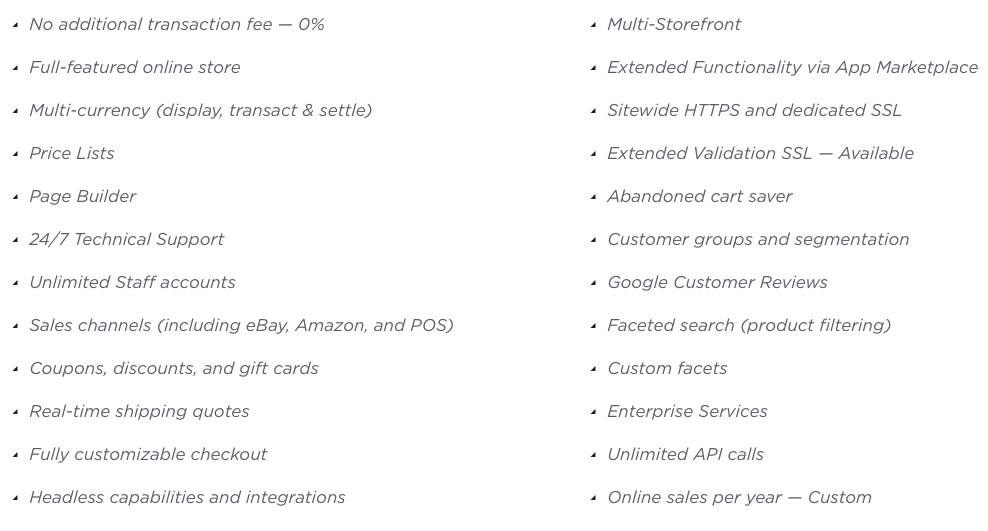 This is a direct competition to Shopify Plus, although BigCommerce does not present any pricing for this plan on their website. It's required to contact sales first to find out the cost. From what it's possible to find on the web, pricing ranges from $400 up to $20,000 per month, based on sales.
There are a lot of differences between BigCommerce Enterprise and Essentials, including additional core features, such as Multi-Storefront, Price Lists, or Unlimited API calls.
The request pricing form asks for projected online annual revenue, so unless you make less than $50M annually, there's no reason to step up to BigCommerce Enterprise.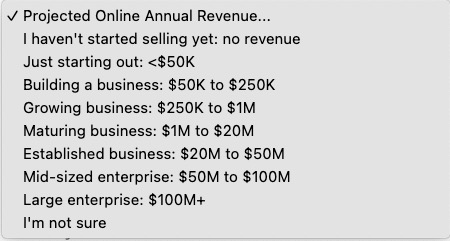 BigCommerce Essentials
This plan has three tiers: Standard ($29.95/month), Plus ($79.95/month), and Pro ($299.95/month). Here are the differences between each tier: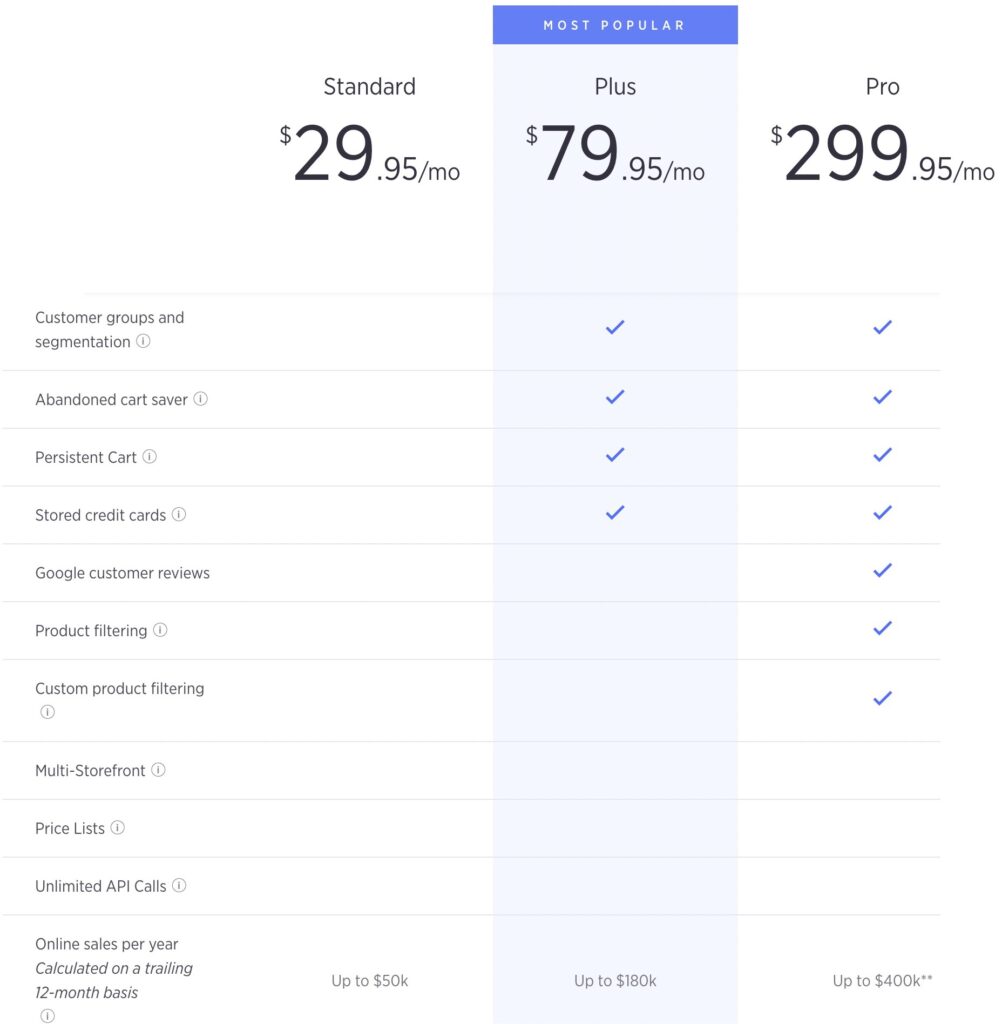 When it comes to available tools, there are not many differences. The most crucial factor impacting the pricing tier is online annual sales. Standard and Plus are straightforward, but there's another catch in the Pro plan. It starts at $299.95/mo for less than $400k in online sales, +$150/mo for each additional $200k in online sales.
You can find all details about BigCommerce plans on this page.