Founded in 1998, Bluefly is the online fashion eCommerce website, offering a selection of luxury brands. The company operates with the typical marketplace model, where selected sellers offer their products. However, it is not easy to get approved to sell on Bluefly. The company keeps the number of sellers pretty small, focusing on the quality of products and a small selection of approved merchants.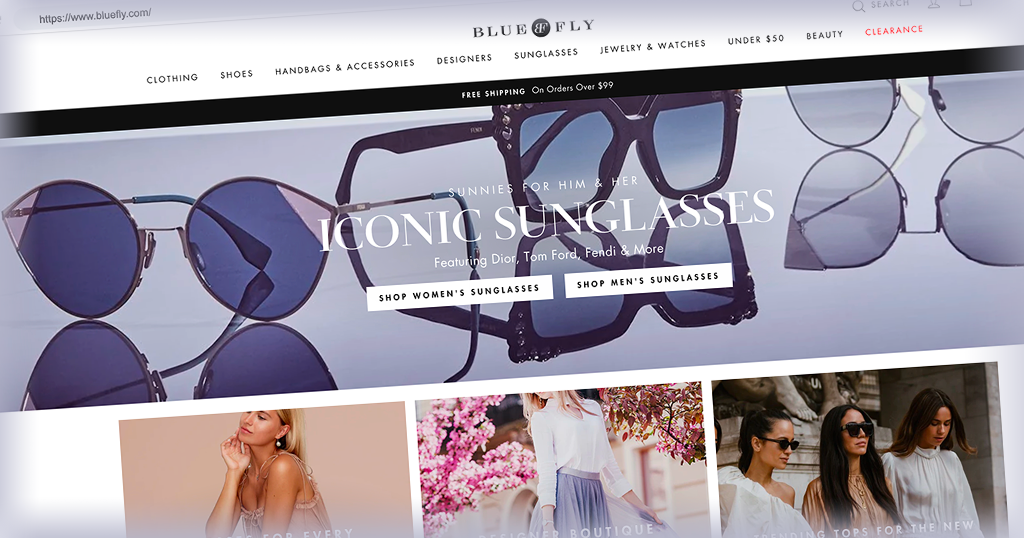 Bluefly marketplace targets a very different audience than marketplaces such as Walmart, Amazon, eBay, or Etsy. Even with promotions and discounts, buyers pay hundreds of dollars for original products listed on the website. Bluefly features the following categories:
Clothing and Shoes
Handbags and Accessories
Sunglasses
Jewelry and Watches
Beauty
Bluefly is one of many little-known websites which attracts a specific, niche audience and can generate a solid number of sales for sellers listing their products. Of course, such approach has its benefits and drawbacks. For instance, it is not easy to become a bluefly seller but once you are approved you will find yourself in a much less competitive environment than for eg. Amazon or Walmart. Bluefly also puts a lot of effort into composing its seller base with a variety of brands ensuring that each customer will find what they are looking for. If you offer luxury brand products we encourage you to apply to sell on the Bluefly marketplace.