Back in 2020, Google made a significant step to make Buy on Google more beneficial for sellers by making it a commission-free experience. Now they are moving a step further by simplifying this program's activation by removing the interest form.
For those who have never heard about Buy on Google, this program allows you to sell your products directly on Google (without any commission fees) through the Google checkout experience. This option is currently available only for US sellers.
Previously when you wanted to join Buy on Google, you had to fill out the interest form and wait for Google's response which could take some time. Starting this month, all you need to do is to activate the program via Merchant Center -> Growth -> Manage programs tab, then link your business PayPal account. Your active products should be available on Google right away.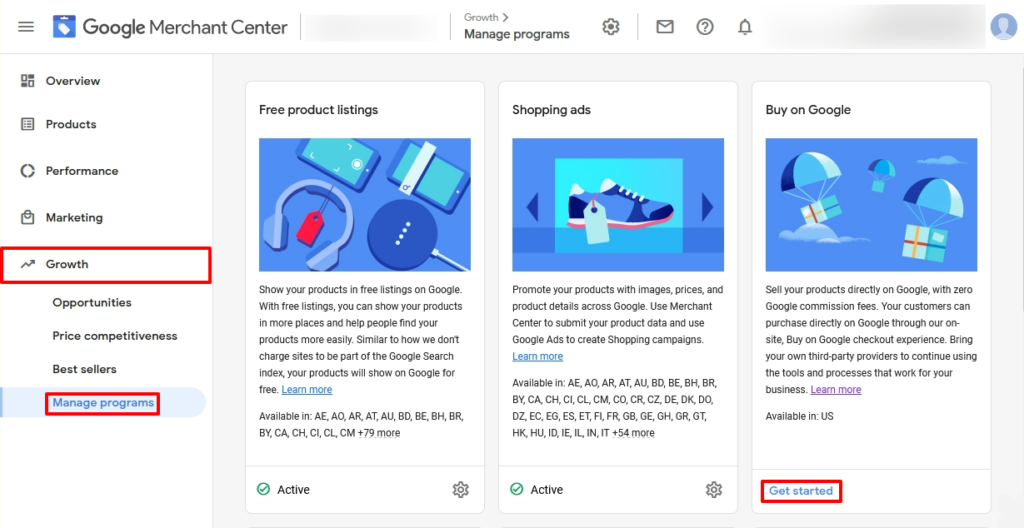 If you already list products on Google, you should not hesitate to activate this option on your account. It will help your business reach more customers, and make it easier for them to find your products.
If you need assistance with the activation of the program, please contact our support team. We can also help you manage your Google products, quantities, and orders.