Etsy has implemented changes to its listing form, and they are now available to all sellers. The updated design introduces features aimed at simplifying the addition and modification of listings.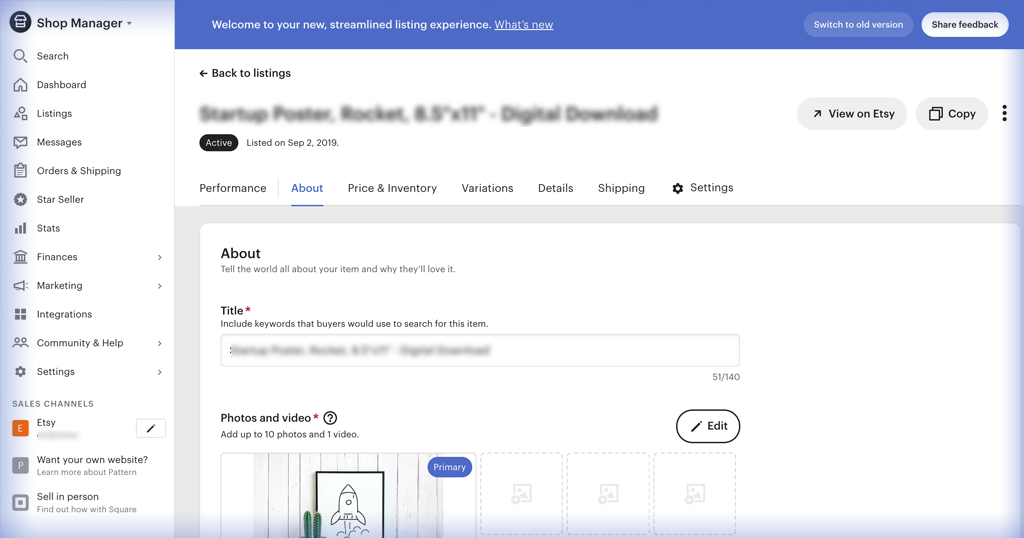 The new form allows sellers to navigate listing details more efficiently. A 'Performance' tab has been added, providing performance data and reviews in one location. A change summary feature has also been incorporated into the footer for tracking edits.
Sellers will maintain access to the usual listing creation and editing features. For those who wish to, switching back to the old listing form remains an option.