CNN Money reports on August 08, 2016, Wal-Mart agrees to buy Jet.com for $3B in cash. They also agreed to give $300M in Wal-Mart stock over time. This is a small price to pay, when Amazon earns more than $100B annually. The CEO of Wal-Mart, Doug McMillon, believes this acquisition will help Wal-Mart build their e-commerce business quicker, while helping Jet.com to grow faster will Wal-Mart's financial backing. Wal-Mart hope to attract younger online shoppers with Jet.com.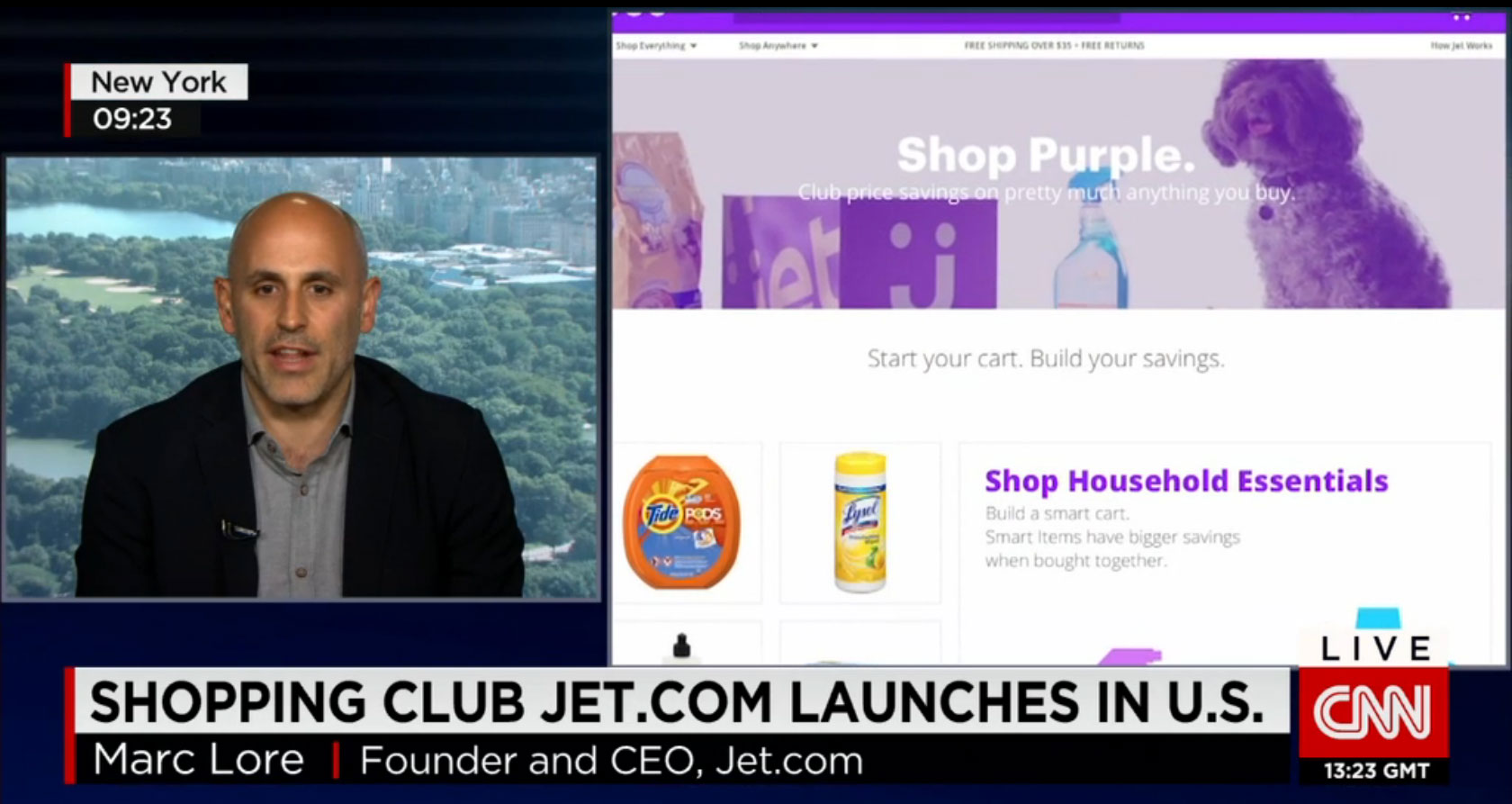 A Wal-Mart press release on their own website shares why Jet has demonstrated why they are doing great in e-commerce. Among those reasons, Jet has a growing customer base with over 40,000 new urban and millennial online shoppers each month. Wal-Mart cites Jet's technology to reward customers with savings on items that are bought and shipped together. Wal-Mart also points out that Jet was able to scale with speed to reach $1B in run-rate Gross Merchandise Value (GMV) and 12M SKU's in the first year.
However, this Wired.com article says that even with this purchase, Wal-Mart is still far behind Amazon in e-commerce. Wal-Mart's online sales are not even a fraction of Amazon's sales and that Wal-Mart still has a long way to go. The Jet.com purchase is a way for Wal-Mart to improve its online shopping in terms of "convenience, ease, and speed" – three factors that Jet has already worked hard at. This article points out that if a customer leaves Amazon.com, that Jet/Wal-Mart should want to be that second website that a customer will go to look at the same products for comparison.
What does it mean for merchants selling on JET or Walmart? Nothing new at the moment. Below, a part of an official email sent to sellers by Walmart support team:
"At this point in time, there is no news to share beyond what you've read in the press. The big thing to understand is that your partnership (both with Walmart & Jet) remains business as usual, and nothing will change right away."