Amazon's FBA Donations program allows sellers to donate their unwanted products to charity, including returns and overstock FBA inventory. In 2022 alone, sellers donated almost 100 million products through the program. Now, sellers who used the program can access a donation certificate through Seller Central, which reports the inventory they donated in the previous year. The certificate contains the quantity and description of the donated inventory and can be used to determine tax benefits with the help of a tax advisor.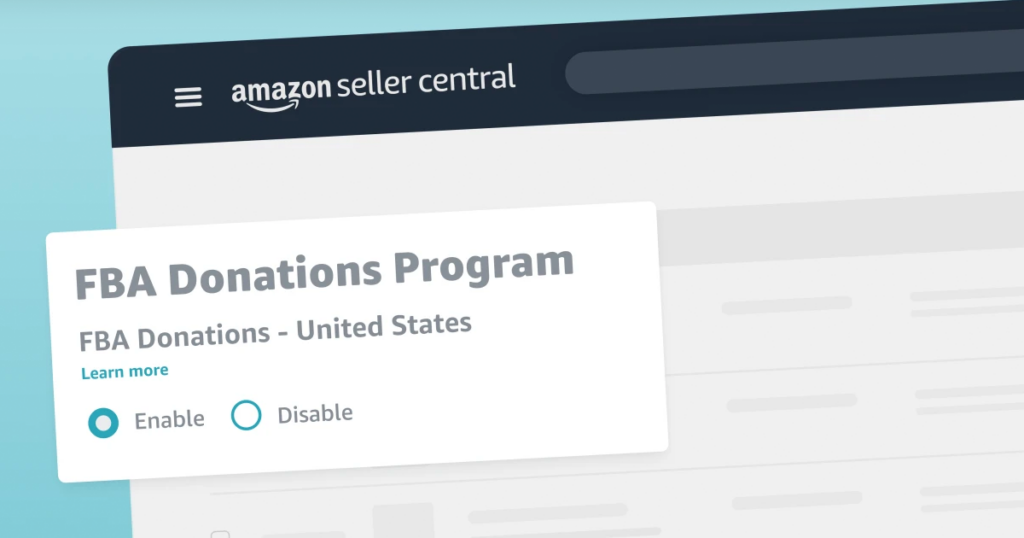 The FBA Donations program is a part of ReCommerce by Amazon, whose mission is to provide sellers with value recovery channels to save cost and effort in managing overstock and return products. Good360, a non-profit partner, helps ensure that donated products reach those who need them. Donating products through this program helps keep them from being thrown away and gives them a second life. Any U.S. seller using FBA is automatically enrolled in the program and can manually elect to donate additional products that may otherwise sit in fulfillment and accrue fees. If you're unsure whether you donated, check your enrollment status on the Fulfillment by Amazon settings page in Seller Central.
See the official announcement for more details.