Being a successful e-commerce seller requires a lot of dedication and some sacrifice. It takes massive effort to start a business, build a brand, learn the marketplaces' ins and outs, and start selling. The moment you achieve success and hope to rest a bit, it turns out that it is getting even more demanding and time-consuming. More customers mean more orders, complaints, and competition. Once your business starts gaining momentum, you might get caught in an endless loop of doing mundane and repeatable tasks wasting the most valuable resource you have – your time.
Fortunately, with modern technology, it is possible to automate many repetitive tasks allowing you to focus on the more important part of the business. In this article, we listed the e-commerce automation tools the GeekSeller system offers.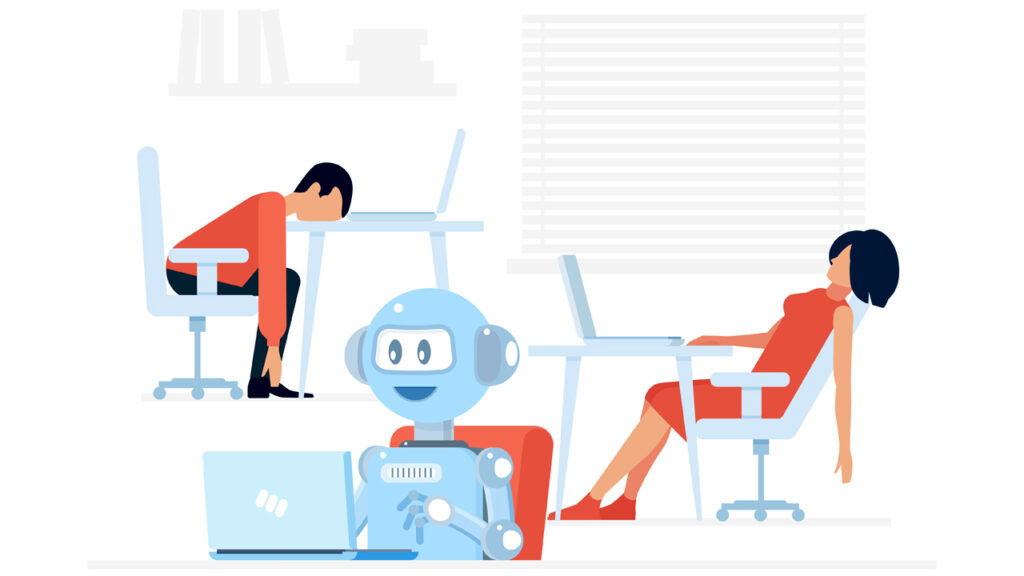 Automation Rules
This functionality is a core of e-commerce automation in our system. It allows sellers to automate specific actions based on a defined set of rules. They were initially designed to automate simple tasks like sending emails or notifications, but quickly there was a demand among users for more sophisticated setups.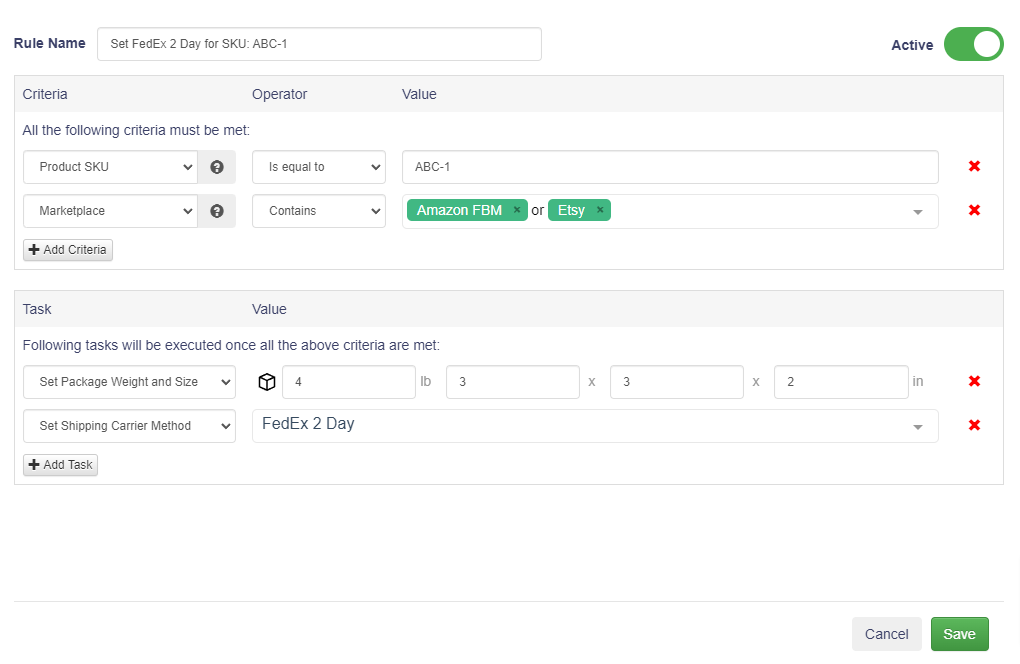 Right now, we have a variety of criteria and tasks that can be used to modify and create automation that suits your needs. For example, you can define precisely where orders should be sent based on the given information like the requested carrier, state, item weight, or even day of the week. You can 'force' assignment of specific types of carrier services or set package weight and size that will be assigned to a given order. There are dozens of different setups that can be created, so we will not go into details but encourage you to contact us if you are interested in such functionality. We are open to suggestions, and many of our automation rules were created based on the seller's feedback.
Quantity Rules
You can set these rules to define amounts or percentages of the quantity you want to send to the marketplaces. So, for example, you can use it to route the available quantity to one channel and limit it on another. You can also define how many units you want to send to the marketplace regardless of available quantity. If you need it, just let us know what you would like to achieve, and we will set it up for you.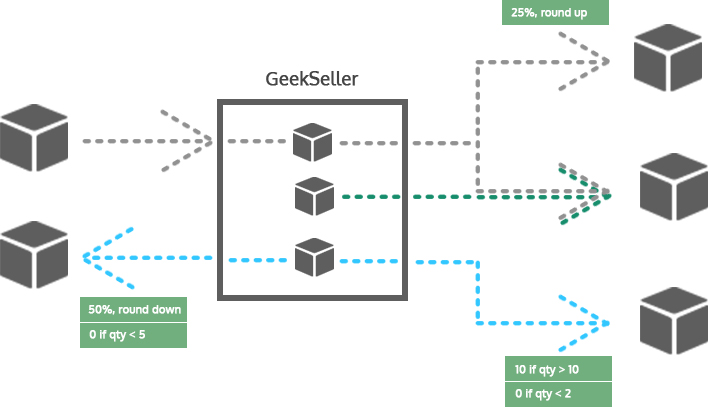 Repricing
This is one of our most popular functionalities, although, at the moment, available only for the Walmart marketplace. It allows you to monitor the price of your items on the marketplace and adjust it accordingly to help you win the buy box (an offer that would appear as a default choice for buyers). Our Walmart repricing tool is a fully customizable solution allowing you to select SKUs for repricing and minimal and maximum price thresholds. You can find more information about it in this article.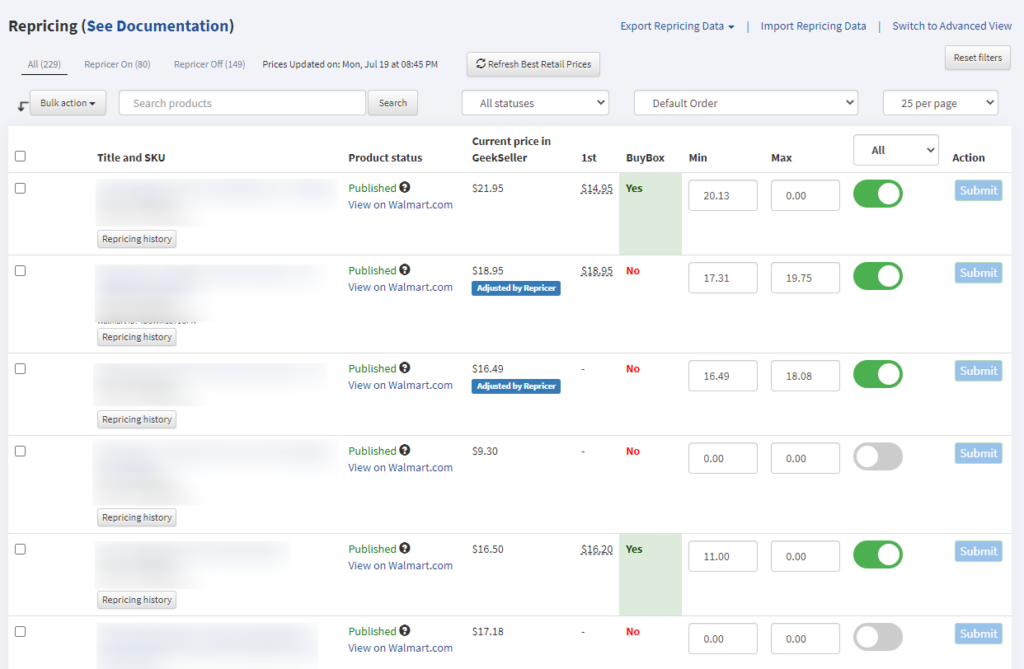 If you are interested in the aforementioned e-commerce automation functionalities or just looking for a multichannel management solution, GeekSeller might be a good fit for you. Feel free to schedule a demo with us, and we will be happy to show you the details of our system.