Back in November 2022, we wrote about eBay Global Shipping – a program dedicated to sellers who would like to sell internationally and relatively seamlessly through eBay. Less than a month later, eBay introduced a new pilot program that may be a big step forward compared to Global Shipping. This new program is called eBay International Shipping.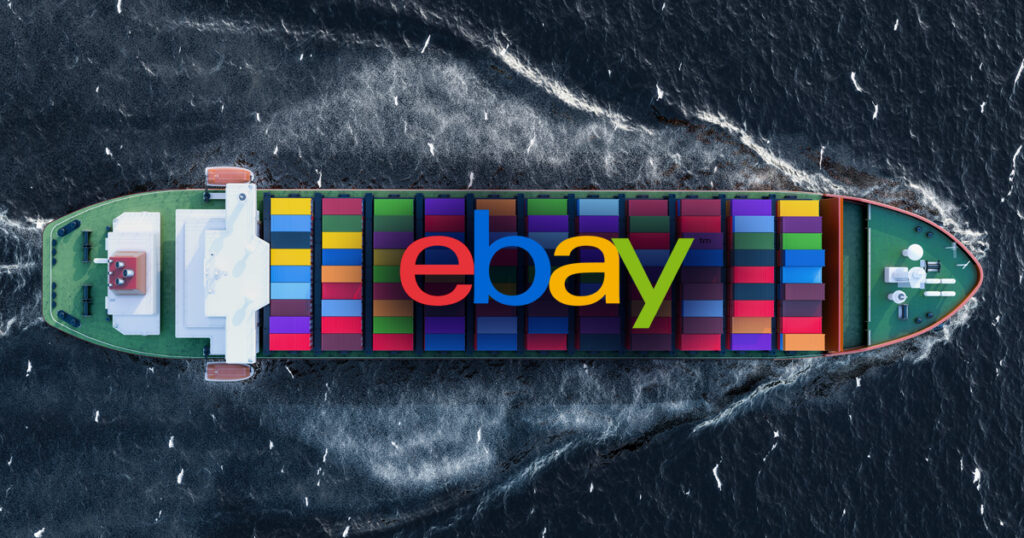 It may be more beneficial for sellers and customers because it adds a few new exciting features and all of the options of previous eBay international programs. First of all, if you are currently using the Global Shipping Program, the switch is effortless, as you will be automatically enrolled, and eligible listings will default to international shipping. If you use another international shipping service (e.g., eBay International Standard Delivery), you will have to update your listings.
eBay International Shipping Program Features
Other than that, the program's core concept is almost the same as in Global Shipping Program. After an international order is placed, the seller needs to ship the product to eBay's domestic shipping centers (within the US), and that's it. eBay takes care of shipping the order to the customer and takes care of all the paperwork and inconveniences involved with shipping abroad. In addition to that, eBay International Shipping Program goes the extra mile by offering these additional benefits:
Returns Handling – According to the eBay announcement, the returns and refunds are handled entirely by eBay! When the customer initiates the return, eBay provides the return label and issues a refund at no cost to the seller, so you keep the sale. This is fantastic news, as international returns tend to be the most problematic aspect of global selling.
Lower Shipping Rates – eBay has negotiated better rates in the new program, so customers will see lower shipping costs. This, in turn, will make your products more competitive. Additionally, buyers can choose whether to pay import charges at checkout or upon delivery.
Vast Customer Base – With eBay International shipping, you get access to over 200 new markets, so it is an excellent opportunity to showcase your items worldwide.
Increased Seller Protection – After your items reach the domestic hub, you are protected against the customer claims like Chargebacks, Items Not Received, or negative feedback.
Additionally, here is a shortened list of comparisons between current and new eBay international shipping programs. For a complete list, please see this link.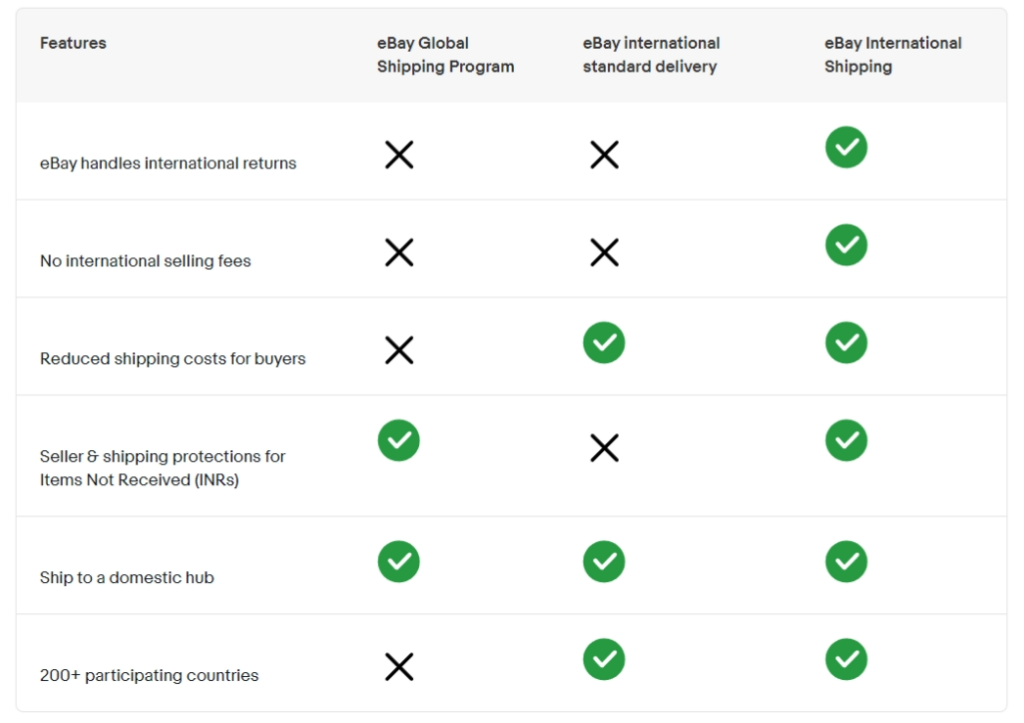 How to Join?
Enrollment in the program has already begun and will be conducted in phases over the next twelve months. If you are eligible, eBay will send you an email and inform you via Seller Hub. There are no additional fees for using eBay International Shipping, so it is an option worth considering for all sellers. You can find more information about the program here.