If you sell on eBay, you are most likely familiar with a Good 'Til Cancelled (GTC) feature. For those who are not – in short – GTC is one of the options you can select when you create a new item. It creates a listing for the duration of 30 days at a fixed price. After 30 days, the listing is automatically renewed and published repeatedly until the seller decides to cancel or all of the items are sold. For every 30-day cycle, the seller is charged the applicable fee for listing renewal.
So, what it has to do with the eBay Out-of-stock option?
As mentioned above, if your listing duration is set to Good 'Til Cancelled, the listing will show up to buyers until you sell all your items. When that happens, your listing will end, and you will need to pay a fee to list it again. You can, however, activate the out-of-stock option for your listings. With this feature, whenever your quantity reaches zero the item will be hidden from search results, but it will become available again when you increase the quantity – no relisting fees applied!
That is why eBay Out-of-stock is such a great option for sellers who regularly receive more stock of specific items.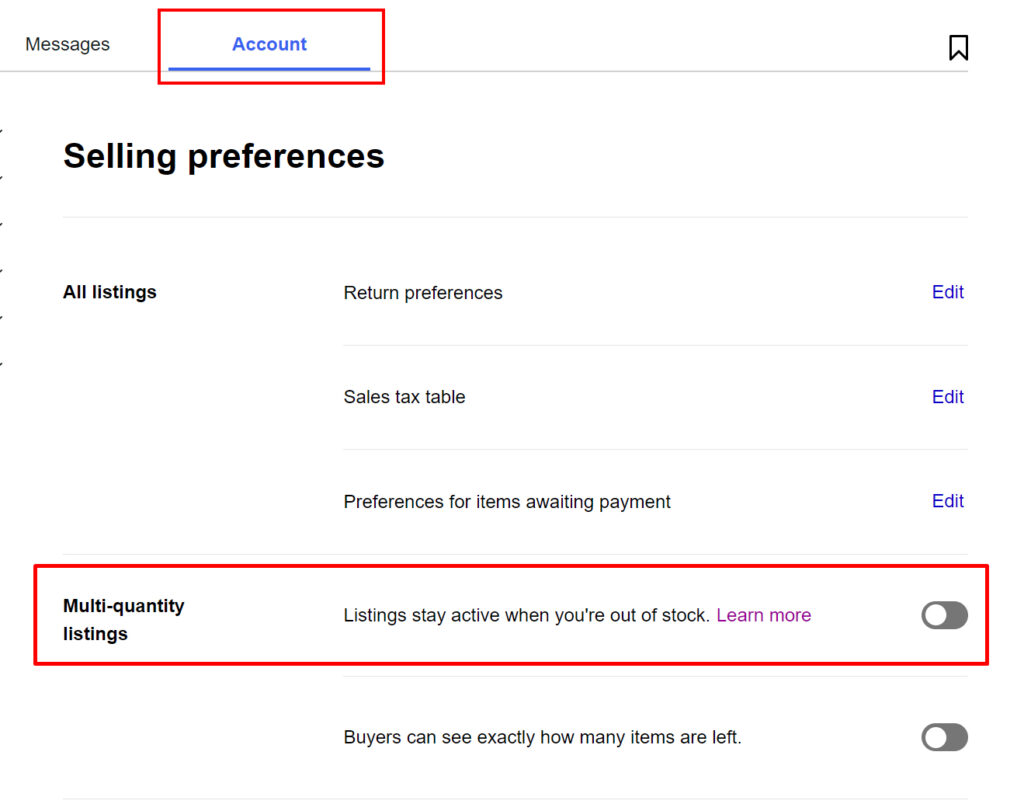 Important Information
When you use the out-of-stock option, your listing will keep the search and purchase history, so when you update your stock, it will become available for customers again. This feature will also prevent selling items that you do not have on hand, which is a significant factor in terms of customer satisfaction.
If you enable the out-of-stock option and your Good 'Til Canceled listing has a quantity of 0 for the entire month, at the end of that period, you may qualify for an insertion fee credit
eBay will end listings which has a quantity of 0 for 180 consecutive days.
If you are a GeekSeller user and enable the out-of-stock-option option, this will allow us to set qty 0 on your products on eBay.com.
How to turn it on?
To activate eBay out-of-stock option please refer to this guide. You can also find more information on eBay Seller's FAQ here.