There are still a few more days (the deadline is this Sunday) to update your Holiday Return window on Walmart Seller Center. This is a new feature introduced to increase the chance of sales and allow customers more time to return the items bought during the busy Holiday period.
If you want to opt in to give your customers this opportunity, go to the Returns section and click the option below: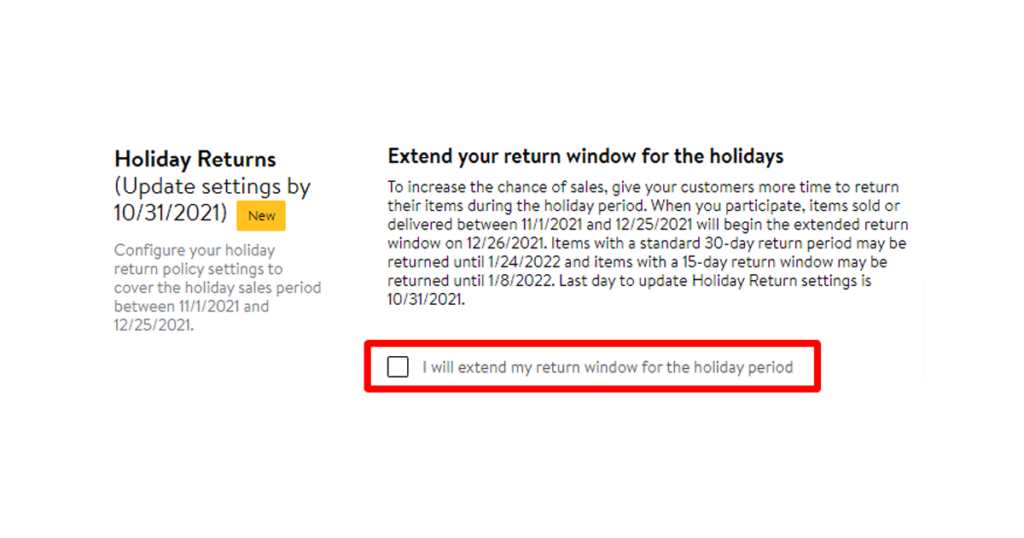 Once you are opt-in, customers who purchase or receive items between November 1 and December 25 will have additional time to return their items if needed. See below for the Holiday Returns extension periods.
Current return window
Orders with a standard 30-day return deadline
Orders with a 15-day return deadline
Holiday return window extension
Until 1/24/22
Until 1/8/22