With Amazon FBA restricting inbound shipments and Prime deliveries of non-essential items, FBM has become a top consideration for many Amazon sellers.
To help you understand the differences between the two, we'll explain the lowdown on FBA vs. FBM during COVID-19.
---
What are FBA and FBM?
FBA
FBA involves sending your inventory to FBA warehouses for Amazon to use its own staff and fulfillment network to fulfill your Amazon orders and deliver products to customers.
FBM
FBM involves using your own facilities or an FBM fulfillment provider to fulfill your Amazon orders and deliver products to customers.
FBA (Fulfillment by Amazon) and FBM (Fulfillment By Merchant) are two different ways of storing, picking, packing, and shipping your products for Amazon orders.
FBA vs. FBM: Why now?
FBA vs. FBM isn't a new debate. Previously, the comparison was quite simple: FBA was the best option for small, lightweight, and fast-moving products, and FBM was best for larger items, slow-moving stock, and multi-channel sellers.
However, COVID-19 has changed things.
Amazon FBA has restricted inbound shipments and increased the delivery window for all non-essential items.
This means that FBA sellers are now unable to:
Replenish stock to meet the growing volume of online orders.
Introduce new product lines to meet the coronavirus changing buying behaviors.
Guarantee 2-day delivery to meet customer expectations and sustain loyalty.
Suddenly, the question of FBA vs. FBM is more prevalent than ever.
---
Which is best for your business?
To help you understand which Amazon fulfillment option is best for your business during COVID-19, let's compare eight key features between the two.
---
Operationality
Currently, Amazon FBA has limited operationality. At the time of writing, Amazon is prioritizing inbound shipments of essential items. This includes products in the following categories:
Baby products
Health and household (including personal-care appliances)
Beauty and personal care
Grocery
Industrial and scientific
Pet supplies
Products falling outside of these categories are being accepted on a case-by-case basis, with consideration given to:
High-demand products that customers need now
Current inventory levels and inventory in transit
Fulfillment center capacity
Amazon's ability to adhere to the latest health guidelines
In contrast, FBM methods are currently operating as normal, with warehouses largely remaining open and functioning. In Deliverr's case, we have full network operationality and can continue guaranteeing nationwide 2-day delivery.
---
Shipping speeds
Amazon FBA is operating delayed delivery times and is currently not guaranteeing Prime deliveries in 1-day or 2-days, and has extended most categories to one month.
Amazon FBM methods are operating as normal, depending on your carrier or fulfillment provider. Governments are considering shipping carriers and warehousing as essential operations. Therefore most postal services and third-party fulfillment providers remain operational.
---
Tip: You can check Deliverr's current operationality and category performance here.
---
New products
FBA's restrictions on inbound shipments of non-essential items mean that you may be unable to introduce and fulfill new product lines via FBA.
FBM sellers can use their in-house or outsourced fulfillment solution to source, stock, and fulfill new products to suit the current market.
This is an essential consideration for sellers suffering a decrease in online orders during COVID-19. For example, if you sell makeup, you may experience a decline in sales because your customers aren't leaving the house. If you want to overcome this issue by introducing a new at-home pamper range, you need to use Amazon FBM fulfillment to do so.
---
Costs
Amazon FBA has always been competitively priced for fast-moving, small, and lightweight items. The high costs came from additional fees for long-term storage, inventory removal, and multi-channel fulfillment fees.
These additional costs may impact your business more if products are moving slower or if you're seeing an increase in multi-channel orders as a result of COVID-19 and the FBA restrictions.
While there's no Amazon fee for FBM, there are still costs to consider, including:
In-house fulfillment costs for storage, staff, packaging materials, and shipping.
Outsourced fulfillment costs for storage and shipping.
---
Tip: Use our fulfillment calculator to check your costs.
---
Logistics
FBA is a hands-off logistics approach. All you do is ship your inventory to Amazon and let them fulfill orders for you.
In-house FBM is a hands-on logistics approach. You need processes for picking, packing, and shipping orders, and handling customer service queries, returns, and exchanges.
Outsourced FBM is a hands-off logistics approach. Much like FBA, you ship your inventory to your provider's warehouse for them to fulfill orders for you. The only difference is that you need to handle customer service queries in-house – but that isn't necessarily a bad thing.
Amazon is clearly feeling the pressure and you don't want this to negatively affect your outstanding customer feedback.
---
Multi-channel fulfillment
FBA offers multi-channel fulfillment options. However, this comes at an additional cost, and, currently, Amazon cannot guarantee delivery speeds. This could impact your eligibility for fast shipping programs on other sales channels, such as Walmart Free 2-day delivery and Wish Express.
FBM powers you to operate a unified fulfillment operation for your multi-channel eCommerce business. This can help you to save costs, increase shipping times, and boost sales in the long run.
---
Warehouses
FBA operates warehouses across the country, which are currently operational but working under the current FBA restrictions.
In-house FBA requires you to use your own home, space, or warehouses to store your inventory. If you don't have an existing warehouse network to use, this could impact your ability to maintain fast shipping speeds for your customers.
If you're using an outsourced FBM solution, look for one with multiple warehouses across the country so that they can achieve fast shipping speeds for all customers.
---
FBA vs. FBM – who wins?
Previously, the battle between FBA and FBM was fairly equal. Both had their benefits, and depending on the products you sold and how quickly you sold them, there was usually a clear winner.
During COVID-19, nothing is clear anymore. FBA is operating restrictions that could severely impact your business' ability to survive and thrive in the pandemic. FBM allows you to maintain the customer service you've built up while allowing you to adapt your product lines to meet changing customer needs.
---
About the Author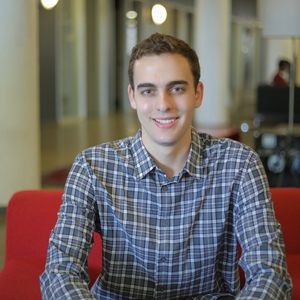 This is a guest post from Michael Krakaris. Michael is one of Forbes' 30 Under 30 and the co-founder of Deliverr. Deliverr provides fast and affordable fulfillment for your Shopify, Walmart, Amazon, eBay, and Wish stores,helping to boost sales through programs like 2-day delivery for Shopify, Walmart 2-day delivery, eBay Fast 'N' Free, and Wish Express.