We are happy to announce a new feature available to GeekSeller users – Low Stock Alert. With this feature, sellers can receive email notifications when stock numbers reach a defined threshold.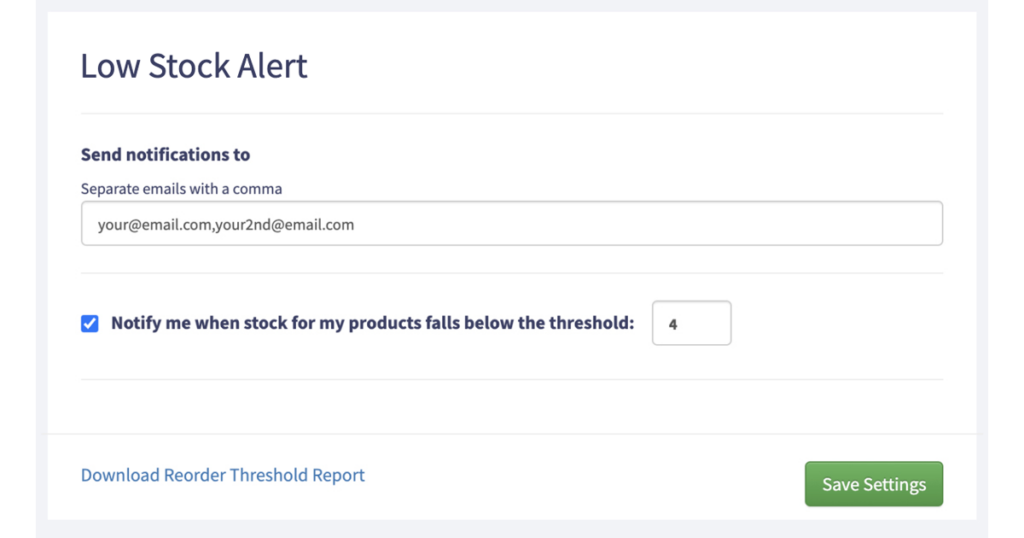 You can activate the low stock alerts option on the GeekSeller Master Panel. Go to the Quantity > Low Stock Alert to set it up. You can specify your notification threshold and add multiple email addresses. Please keep in mind that this option works account-wide, so it will be applied to all of your SKUs. You can also download a report containing all of the SKUs which inventory went below the specified threshold.
This feature is great for sellers with high-volume sales who would like to be notified when certain SKUs are being sold out. If you need any assistance in setting it up, please contact our support team.