Goldin, a leading name in the world of high-end collectibles, has taken a major step towards catering to a wider audience with the launch of its new marketplace, the Goldin Marketplace.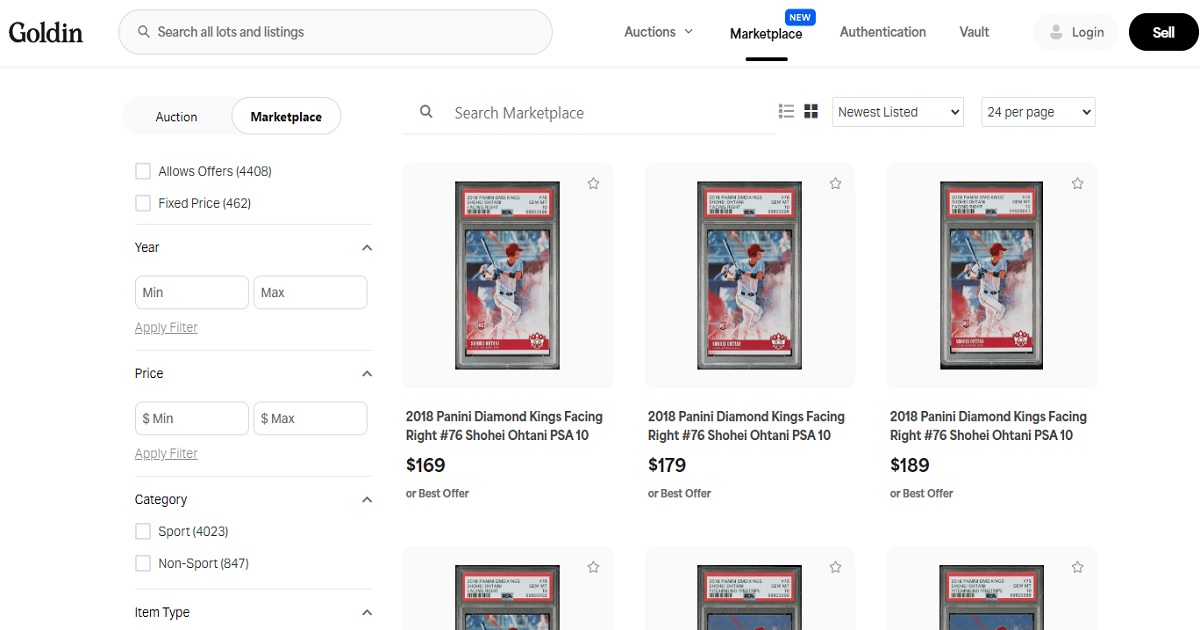 Goldin was founded in 2012 by Ken Goldin, a pioneer in the field of sports collectibles auctions, and quickly established itself as a trusted destination for high-end collectors. After two years, the company was sold to Collectors Holdings, a global investment group led by Nat Turner, Steven Cohen, and Dan Sundheim.
The launch of the Goldin Marketplace brings the company into direct competition with eBay and its new authentication services for trading cards. However, the Goldin Marketplace offers a more comprehensive solution for collectors, as it builds on the company's industry-leading auctions and integrates authentication and grading services from PSA. This creates a one-stop-shop platform for collectors to research, grade, buy, sell, vault, and insure items, streamlining the entire process from grading to shipping to finding a buyer.
---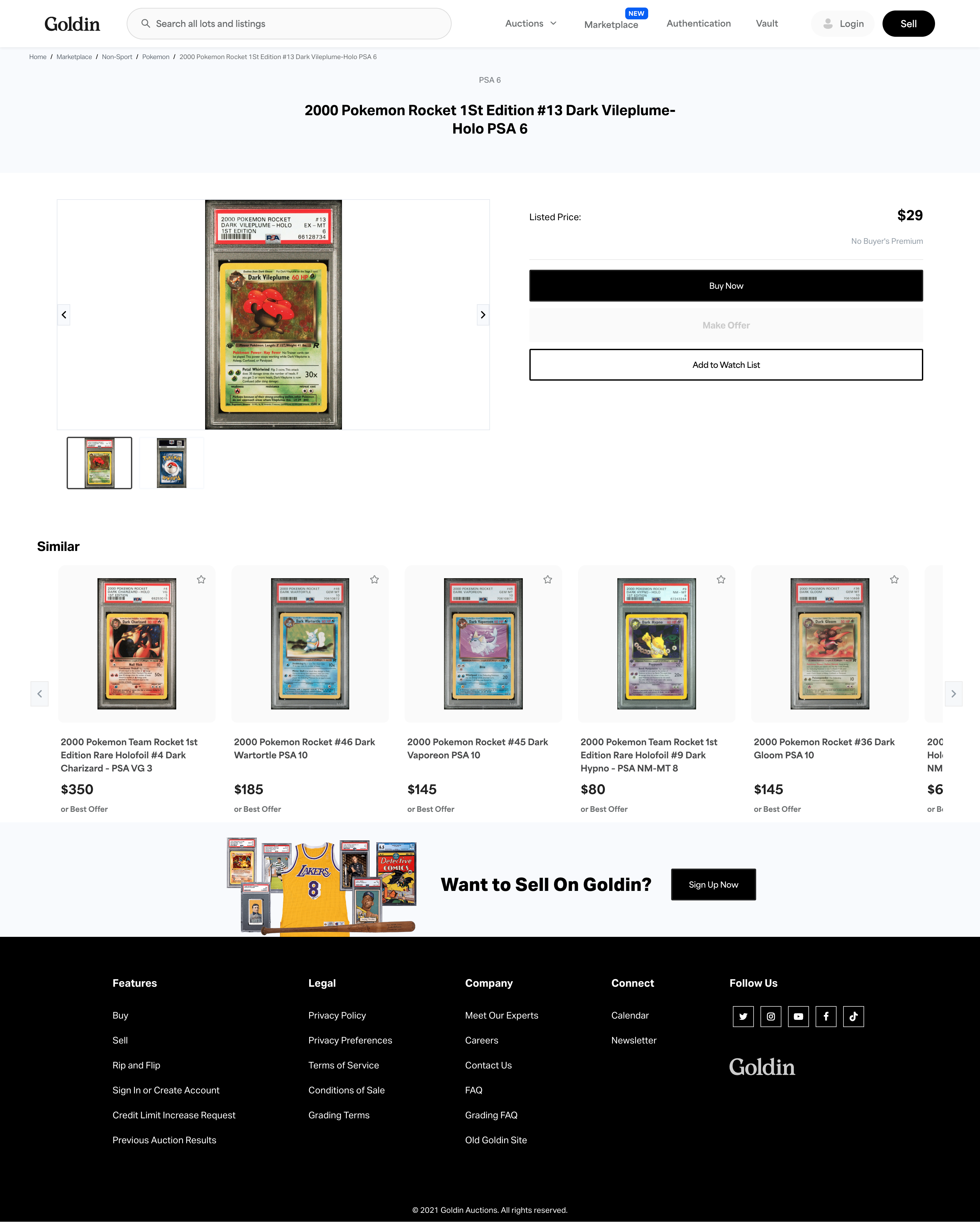 ---
Sellers can trust that they will receive prompt payment for their items, as buyers are vetted ahead of time, and everything is authenticated and shipped directly from Goldin and PSA's team of experts. Buyers, on the other hand, can trust that they will receive the item they pay for and even have the option to instantly vault their items, keeping them safe, secure, and available for sale at any time.
The Goldin Marketplace also offers new buying options for smaller collectors, including weekly auctions with items starting at just $5, making it more accessible and providing greater liquidity for collectors who may not be able to participate in the company's monthly Elite auctions. This is a major step forward in increasing the popularity of the hobby and attracting new collectors who can enter at a lower price point and learn the business.
There are too many pain points in collecting today. From authentication and grading, to listing, selling, communicating with buyers, getting paid, and then shipping again. We want to take the work out of collecting and allow collectors to focus more on what they love. By integrating all of our services and capabilities into one platform, the Goldin Marketplace is creating the easiest, safest, most trusted way to enjoy collecting. Collecting should be fun, and by eliminating friction, we're making it a more enjoyable experience for everyone.

Goldin CEO Ross Hoffman
The Goldin always-on marketplace is now open for individuals to consign and purchase items, and collectors can also now list items for the weekly auctions. The new marketplace marks a major milestone for Goldin and signals the company's commitment to making the world of collectibles more accessible and enjoyable for all.