As Walmart Fulfillment Services (WFS) is getting more popular among sellers, Walmart keeps expanding its features to make it even more useful. One of the latest improvements is an increase in the accepted weight and size of items fulfilled by WFS.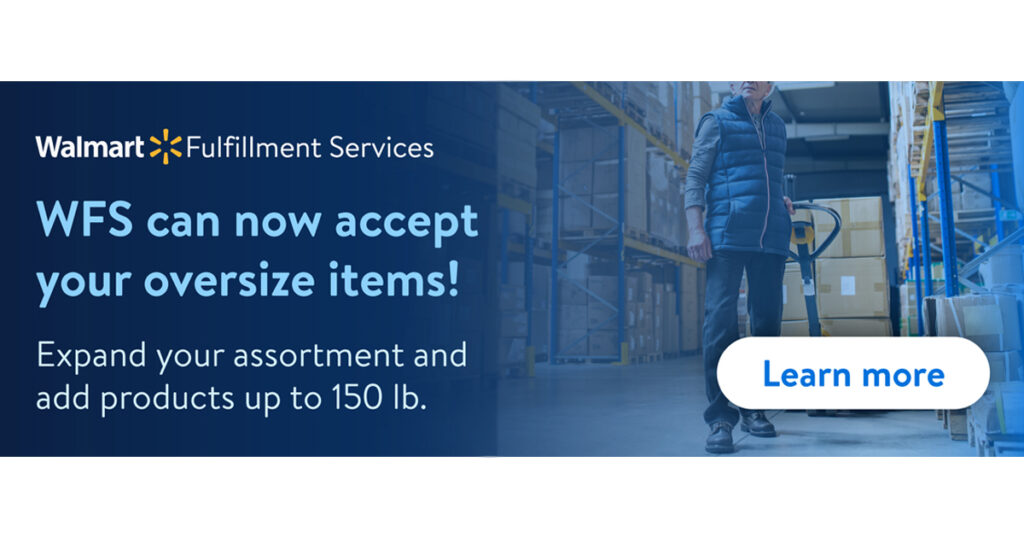 The new WFS weight and size limits are:
Maximum unit weight of 150 lb.
Maximum product length of 108 in.
Maximum product length + girth: 165 in (girth equals two times width plus height).
All fees for standard and oversized items are available on the Seller Help site. Regardless of the size and shape, you can create products and shipments on WFS the regular way. However, please keep in mind that there are different preparation steps and requirements for creating shipments of larger items.
For most of the orders, Walmart provides 2-day group shipping; however, some orders might be delivered in 3-5 days.