Walmart Canada is stepping up and expanding faster than ever before in the E-Commerce branch. Along with the expansion, customers are getting savvier with online shopping and prone to leave ratings and reviews after the purchase. It goes without saying that a successful strategy in that field leads to more traffic and increased sales conversion. It is now prime time to work on your Walmart Canada product reviews as the holiday season is almost here.
How to gain and increase reviews
Of course, providing outstanding service and maintaining great product quality does not need too much explanation. In addition to that, Walmart gave sellers few other interesting options to collect reviews or even transfer them from external sources.
For example you now have an option to bring reviews from your own website to Walmart Canada. Isn't it great? For details reach out to Bazaarvoice here.
If you sell on Walmart US you can also bring your reviews from there. Use this email address to contact Walmart for assistance: UGC_WMCA@Walmart.com
To get some help in getting more reviews for your products contact Walmart with email above as well.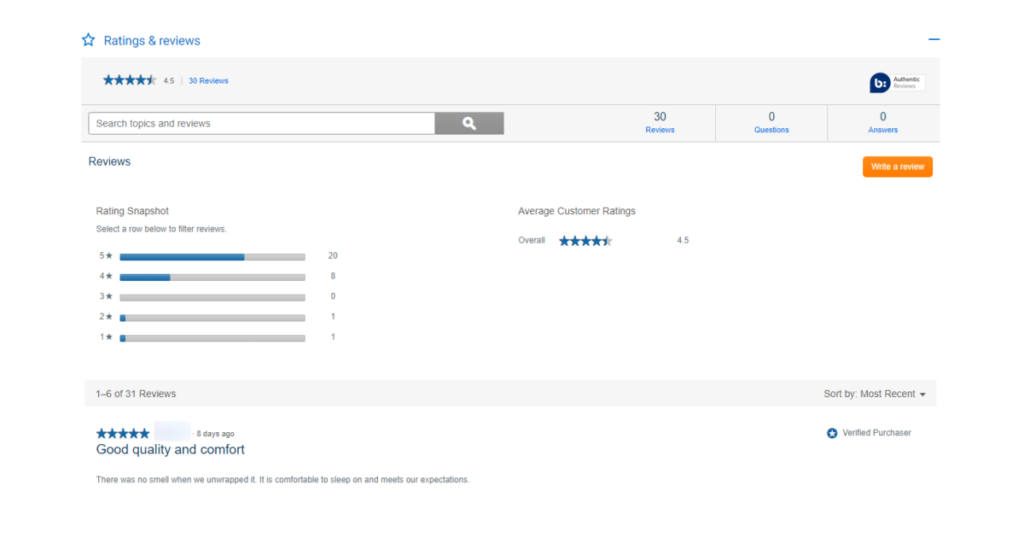 As Walmart Canada will become more and more competitive over time, ratings and reviews will play a crucial part in customers acquisition. Do not hesitate to hop on that speeding train and start working on your Walmart Canada reviews today!