Amazon has launched a new app called Inspire, which aims to provide users with a new way to discover and explore products and shop seamlessly from content created by other customers, influencers, and brands. The app has been described as an "in-app shopping experience" that allows customers to find ideas, browse products, and shop directly from content created by their favorite influencers and brands. Inspire has already been compared to TikTok by some of the industry media.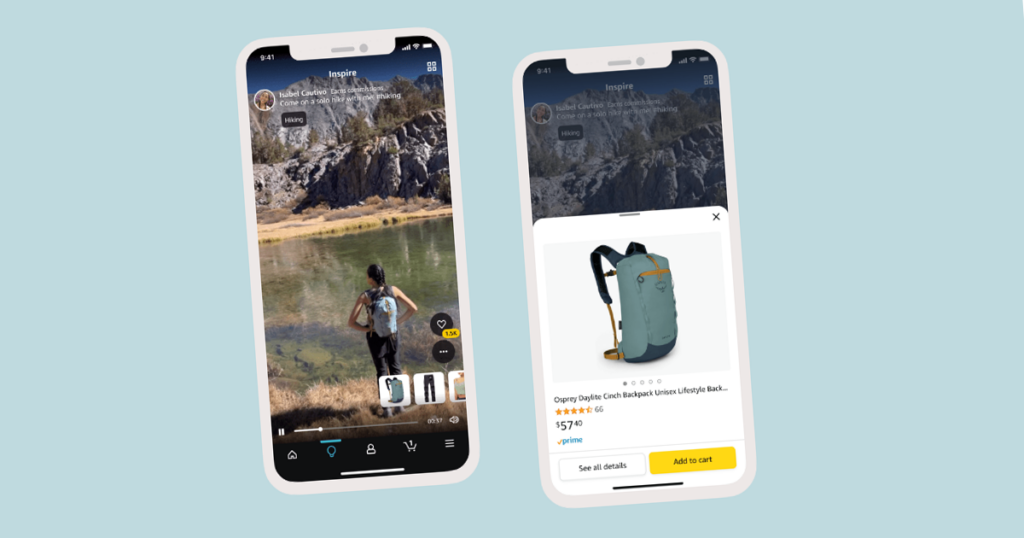 Inspire allows creators to earn money through the Amazon Influencer Program when shoppers make purchases based on their content. In order to create content for the app, customers can submit product reviews, Amazon Influencers can post photos and videos from their storefront, and brands that are enrolled in Brand Registry with an active Brand Store can post qualifying photos to appear in Inspire. The app will use customer interests and engagement to tailor their feeds with "shoppable content," allowing users to shop in real time on Amazon.
Inspire will be rolled out to select US customers in early December and will be available to all US customers in the coming months. Amazon plans to add more shoppable features, in-app functionality, and content over time to create an immersive shopping experience for customers.