Are you an artist or crafter looking for an alternative to the crowded and sometimes unsupportive ecommerce giants like Etsy and Amazon? Look no further than My Community Made, a new online marketplace launched by Fisher Tech Solutions, a small web development company based in Massachusetts.
What sets My Community Made apart from its competitors:
It's completely free for sellers to use. Sellers can open a free account and list up to five products at a time without any transaction fees or listing fees.
The site is moderated, ensuring that only U.S.-based sellers who produce or design their own products without infringing on anyone's intellectual property rights are allowed to sell.
Sellers have complete control over their brand and can use My Community Made's internal SEO tools to rank for specific keywords and control how their products and store appear in search engine results pages.
My Community Made has a cap of 50 products per store, which helps prevent flooding the market with similar items and allows customers to easily browse novel products regardless of price or sales volume.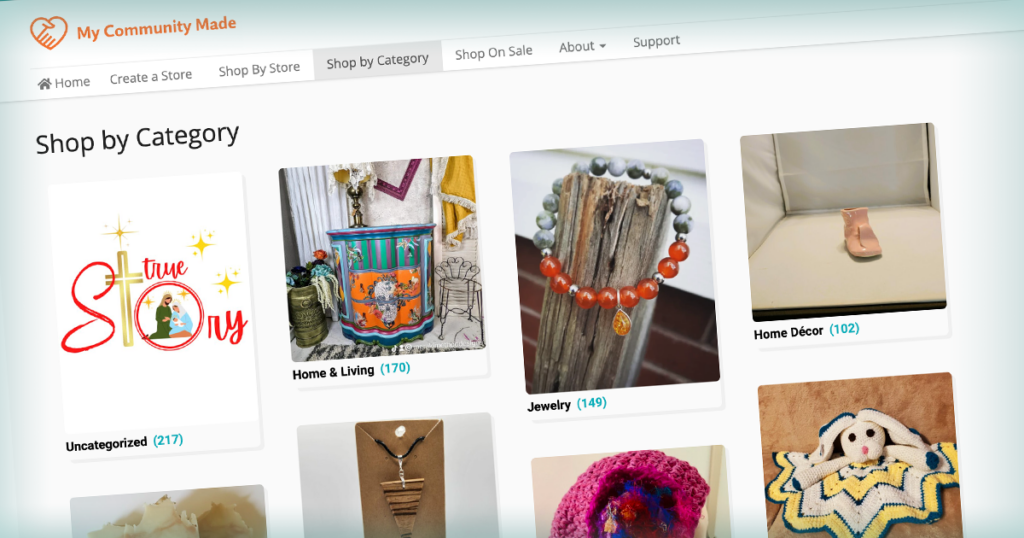 Since its private launch, My Community Made has already attracted around 1,000 registered users and grown its inventory to nearly 700 truly handmade products. While it may be small compared to sites like Etsy and eBay, the focus on truly handmade items sets it apart and promotes a healthier marketplace for artisans and crafters.
Future goals for My Community Made include providing more advertising opportunities for sellers and expanding into additional professional services, such as advising and managing vendors on how to grow their art or crafting business.
If you're an artist or crafter looking for a supportive and unique online marketplace to sell your products, give My Community Made a try. With its free listings, moderation, and focus on handmade items, it may be the perfect platform for you.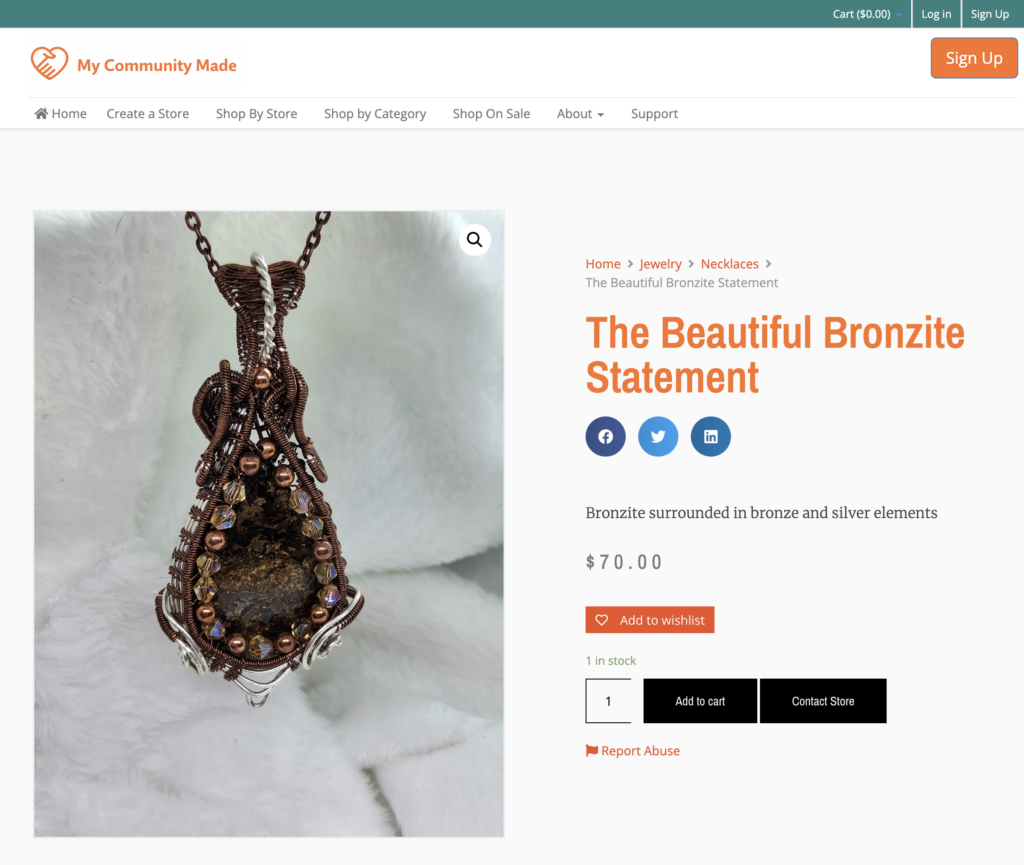 My Community Made is not the first online marketplace to attempt to provide an alternative for artists and crafters who feel limited by larger ecommerce sites. For example, in 2018, a marketplace called Our Village tried a similar approach, offering unlimited listings for a $5 per month fee. However, it seems that the site has recently shut down, as it is no longer available online. My Community Made hopes to learn from other marketplaces' experiences and provide a more sustainable and supportive marketplace for artisans and crafters.
It appears that My Community Made was built using the popular WordPress content management system and the WooCommerce plugin for ecommerce functionality. WordPress is a user-friendly platform that allows for the creation and management of websites, and WooCommerce is a widely-used plugin that adds ecommerce features such as product listings, inventory management, and payment processing to a WordPress site. By utilizing these tools, My Community Made is able to provide a smooth and functional experience for both buyers and sellers.