In the latest Marketplace Newsletter, Walmart highlights the importance of genuine and transparent product reviews. Sellers are urged to get familiar with the policy, especially about incentivized reviews and those submitted by company employees. Not following these guidelines might lead to suspension or termination.
For merchants keen on enhancing their product reviews, I'd recommend checking out the Review Accelerator Program.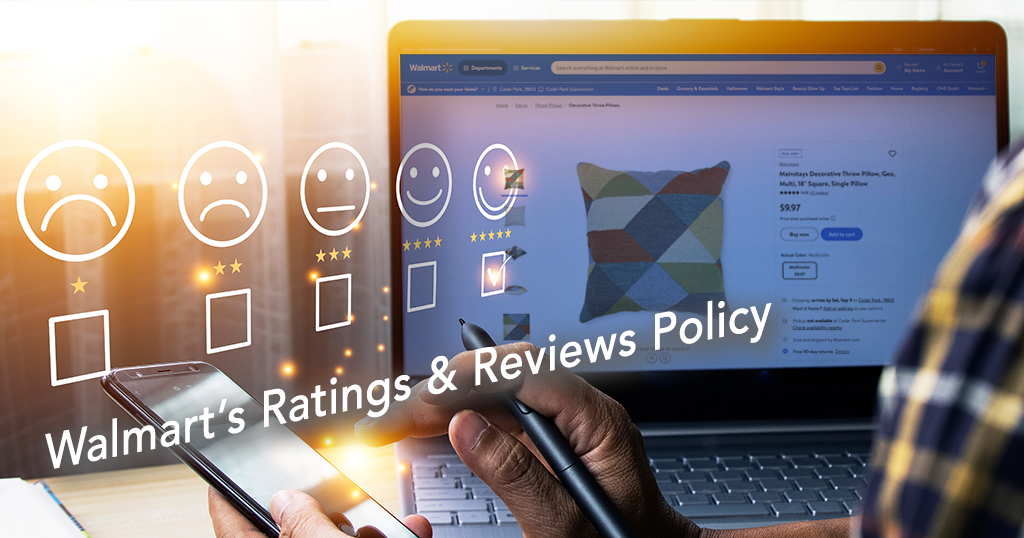 Introducing Walmart's Ratings & Reviews Policy
Product ratings and reviews are important to customers. These must be accurate, honest, and objective. Fake, misleading, or otherwise deceptive product reviews will not be tolerated and will result in seller or supplier suspension or termination.
Walmart's ratings and reviews policy contains the following provisions:
Walmart expects only objective reviews from customers with experience with the product.
Ratings and reviews must reflect the actual experience and honest opinion of the reviewer.
Only Walmart-approved review syndicators may be used to syndicate reviews, and only Walmart-approved incentivized review providers may be used to collect incentivized reviews.
Reviews are "incentivized" if the reviewer received incentives or compensation, such as free samples, discounts, payments, or other compensation, in exchange for their honest review.
Incentivized reviews must be clearly labeled and may not be conditioned in any way on positive or negative feedback. For example, you may not offer an incentive, including but not limited to free samples, discounts, gift cards, refunds, or any other compensation, in exchange for a positive review of your product or a negative review of a competitor's.
Reviews left by company employees must also be clearly labeled, and sellers may not request their employees to leave only positive reviews.
Walmart does not tolerate bad practices to increase ratings and reviews, including:
Asking for feedback only from people who are expected to leave positive reviews.
Discouraging people from submitting negative reviews, or suppressing negative reviews.Soliciting reviews from people who haven't used the product.
Soliciting reviews from people who are biased to provide positive feedback, such as friends and family.
Offering compensation in exchange for a positive review.