Michaels, the largest specialty arts and crafts retailer in North America, has launched a new online marketplace to offer its customers access to over 750,000 curated new items from third-party sellers of supplies and componentry.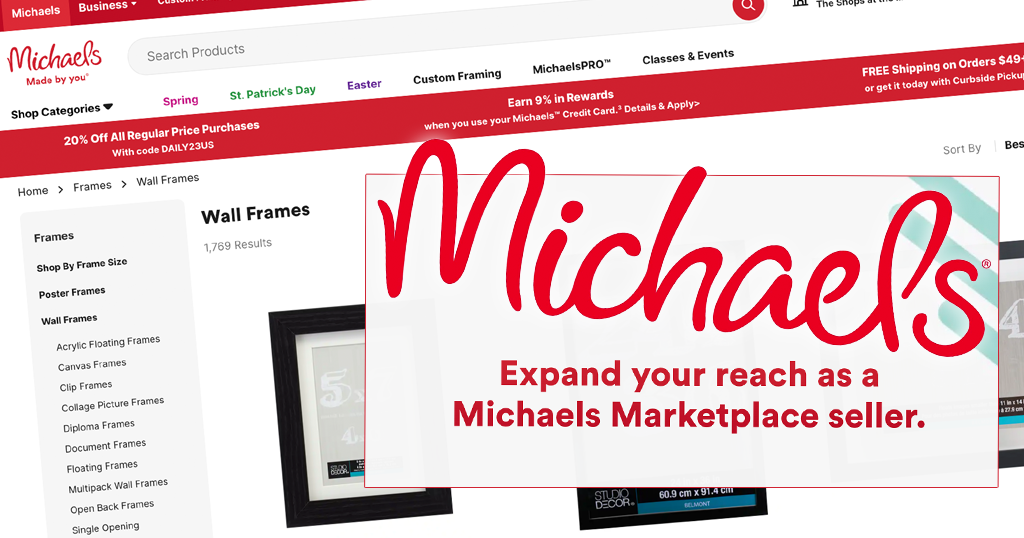 The marketplace is part of Michaels' ongoing digital transformation and aims to provide an even wider selection of quality products to its highly diverse and engaged customer base. Michaels is accepting applications from sellers in various categories, including arts and crafts supplies, candle and soap making, leather and woodwork, baking, tools and tech, and more. Michaels has designed its marketplace to help high-quality sellers of arts and crafts componentry succeed in the increasingly crowded eCommerce space by focusing on curation and forgoing subscription or listing fees in favor of a standard commission rate.
For more information or to apply as a seller, visit www.michaels.com/marketplace.