Amazon has introduced a new feature that lets you add videos to your product listings, a strategic move to boost sales, improve conversion, and minimize returns. All sellers, with or without brand registration, can use this feature after selling on Amazon for three months or more.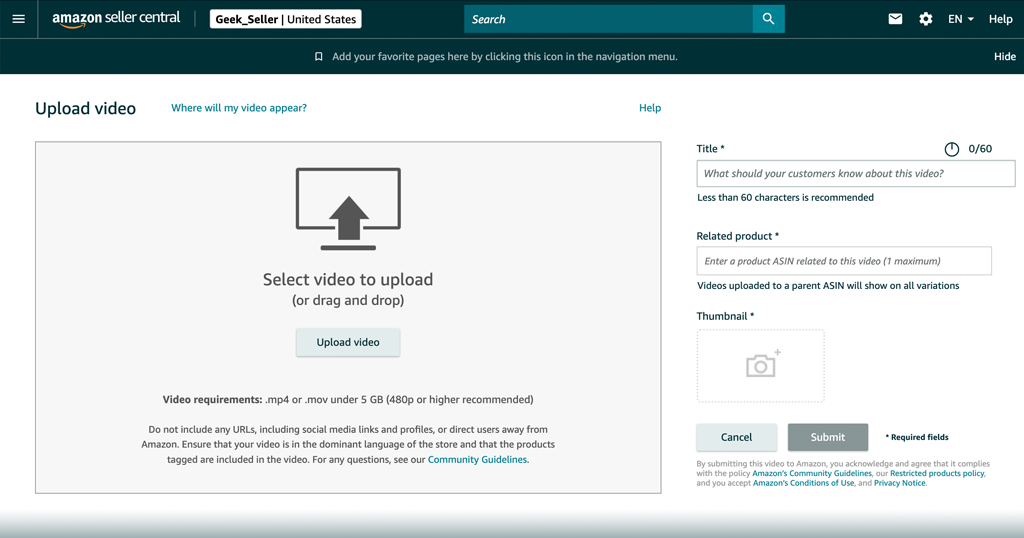 Videos have emerged as an essential tool in showcasing products, aiding customers in making informed buying decisions. You can include video content, such as product demonstrations or installation guides.
To get started, visit Amazon's video upload page for instructions and guidelines. Ensure your video is in .mp4 or .mov format, under 5 GB, and contains no URLs (including social media links and profiles or direct users away from Amazon).
Once your video is uploaded, it will appear in all marketplaces where your product is listed, on product detail pages, and in search results. Remember, if your product detail page has more than six images, the video might not appear.
Since this is a new feature, the specifics of how the videos will appear and the approval process are not entirely clear. However, the process seems similar to review approvals, and sellers must adhere to the Community Guidelines when submitting content.