The eCommerce landscape changed in 2022 and will continue to change, with many buyers turning to marketplaces to find deals and sellers seeking new channels to grow their businesses and boost sales. While well-known marketplaces like Amazon, eBay, Walmart, and Etsy are likely already part of your eCommerce strategy, there are also specialized marketplaces that may offer new opportunities for your business. To diversify your revenue streams and protect your business in the long term, consider adding one or two of these specialized marketplaces to your eCommerce strategy. Keep in mind that onboarding to new marketplaces can be time-consuming, but the effort may pay off in the long run.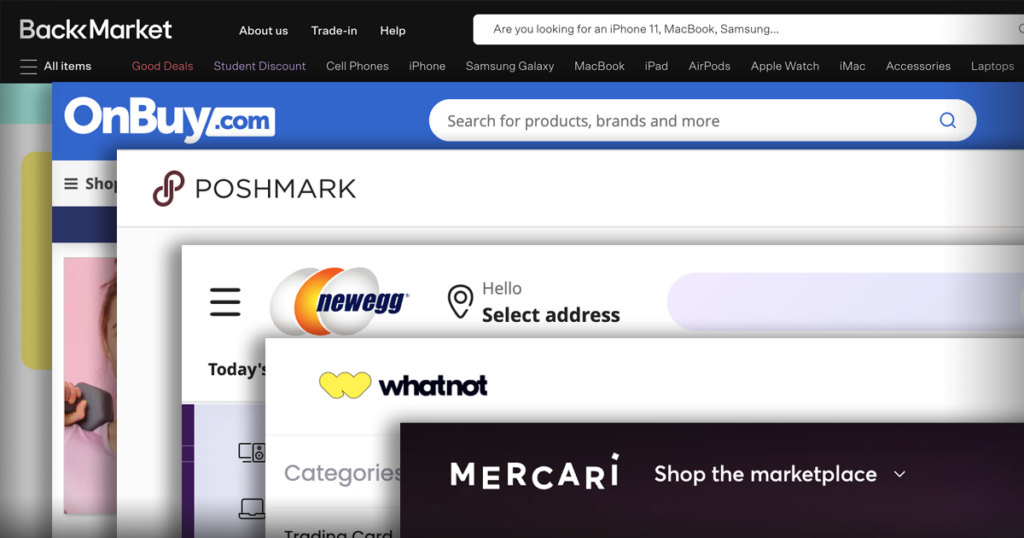 Here's a list of marketplaces that deserve to be mentioned:

Back Market is an e-commerce platform that specializes in the sale of refurbished electronics. The company was founded in France in 2014 and has since expanded to several other countries. According to the company's website, its mission is to "democratize access to high-quality refurbished products at an affordable price" and to "reduce electronic waste by promoting the reuse and repair of consumer electronics." The products sold on the platform are professionally refurbished by trained technicians and come with a minimum 6-month warranty. In addition to selling refurbished products, Back Market also offers repair services and a trade-in program for customers looking to sell their old electronics.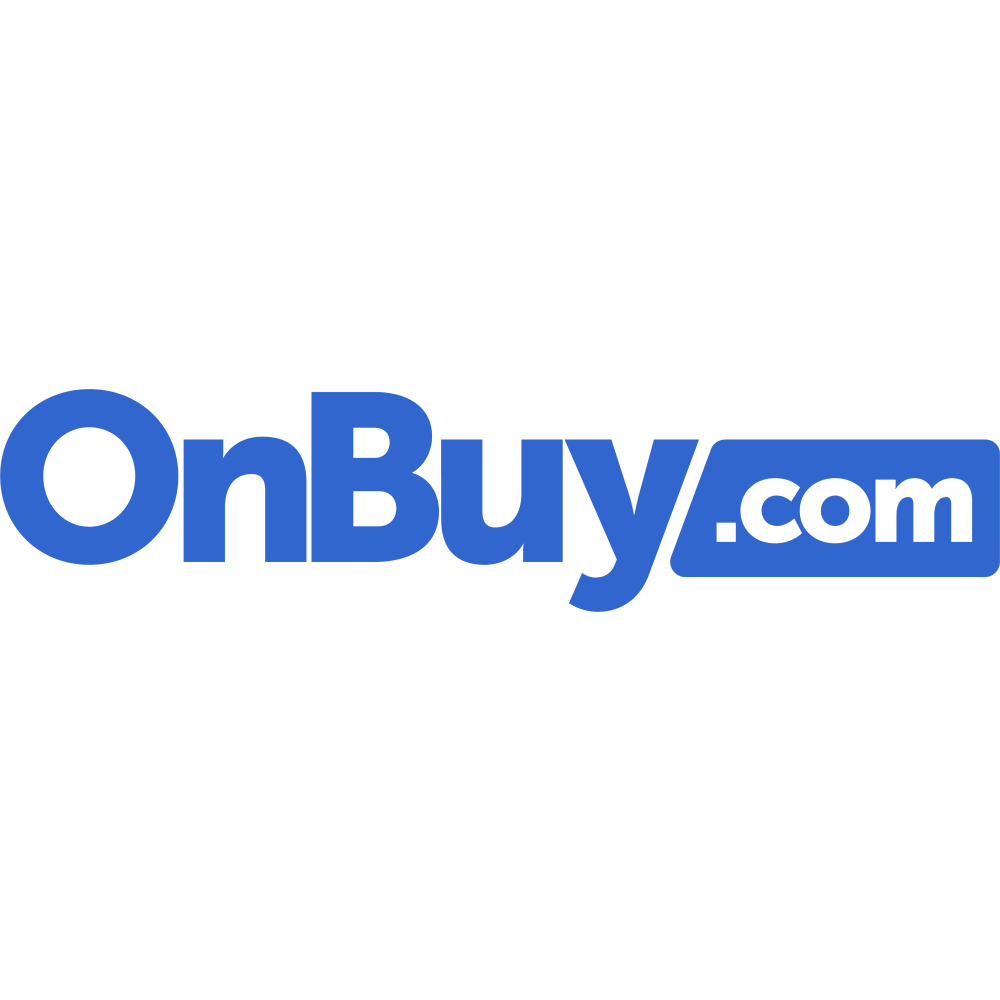 OnBuy.com is an online marketplace that allows third-party sellers to sell their products to consumers. It was founded in 2016 and is based in the United Kingdom. According to the company's website, it offers a wide range of products in various categories, including electronics, home and garden, fashion, health and beauty, and more. OnBuy.com claims to have a "secure and easy-to-use platform" and to offer competitive prices for buyers. It also provides a seller program that allows businesses to list and sell their products on the platform. OnBuy.com is a relatively new marketplace, so it may not have the same level of brand recognition as some of the more established players in the e-commerce space.

Poshmark is a social commerce platform that allows users to buy and sell new or gently used clothing, accessories, and beauty products. The company was founded in 2011 and is based in the United States. One of the unique features of Poshmark is its strong emphasis on community and social interaction. Users can follow each other, share items from their personal closets, and shop from a wide range of brands and independent sellers. In addition to its iOS and Android apps, Poshmark also has a website. The platform is popular with casual sellers looking to declutter their closets and small business owners looking to sell their products.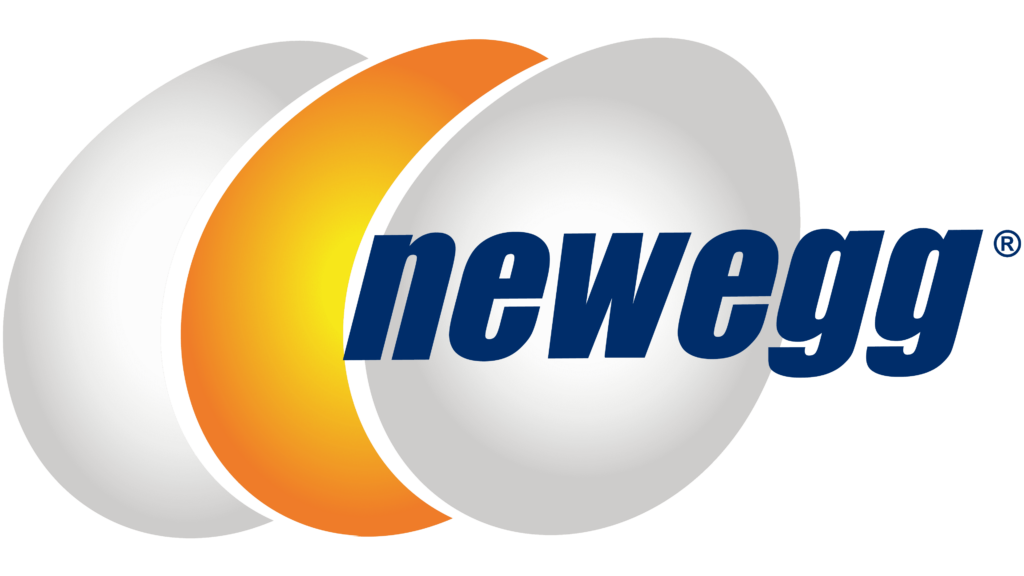 Newegg is an online retailer of computer hardware and consumer electronics. The company was founded in 2001 and is based in the United States. It is known for its wide selection of products, competitive prices, and excellent customer service. Newegg primarily sells new products, but it also has a marketplace platform that allows third-party sellers to sell their products on the site. Newegg is a popular destination for tech enthusiasts and gamers, and it provides a wide range of products, including laptops, desktops, components, peripherals, and more.

Whatnot is a newcomer in the eCommerce marketplace space, but it has already attracted a lot of attention thanks to its impressive backing of investors. This platform is trying to do something different by combining live video shopping interactions with eCommerce, similar to how Poshmark combines social and eCommerce. Sellers on Whatnot can go live to feature items they are selling and offer them as auctions with a starting price or as "buy it now" items. Whatnot charges a flat 8% commission on the sold price of an item and a 2.9% + .30 cent payment processing fee for the entire transaction. It is still early to determine this marketplace's potential growth, but sellers must apply to sell on the platform, and decisions typically take about two weeks.

Mercari is a Japanese e-commerce company that operates a mobile marketplace app and website that allows individuals and small businesses to buy and sell new and used items. It was founded in 2013 and has become one of Japan's largest e-commerce platforms. In addition to its domestic market, Mercari operates in the United States and the United Kingdom. The app is available for iOS and Android devices, allowing users to quickly list items for sale by taking photos and describing them. Mercari charges a flat 10% fee for each item sold. The platform offers various products, including clothing, accessories, electronics, home goods, and more. In addition to its marketplace function, Mercari has a social aspect, as users can follow and interact with each other.