Our partner, Sonder Marketplace is hosting its first free online Pet Supplies & Home-Kitchen Tradeshows. It will take place on June 22-26 and July 20-24, 2020 respectively, so that merchants, brands, suppliers, distributors, and solution providers can connect despite the inability to attend any industry events.
Pet Supplies Virtual Tradeshow – June 22-26, 2020 – Register Now
Home & Kitchen Virtual Tradeshow – July 20-24, 2020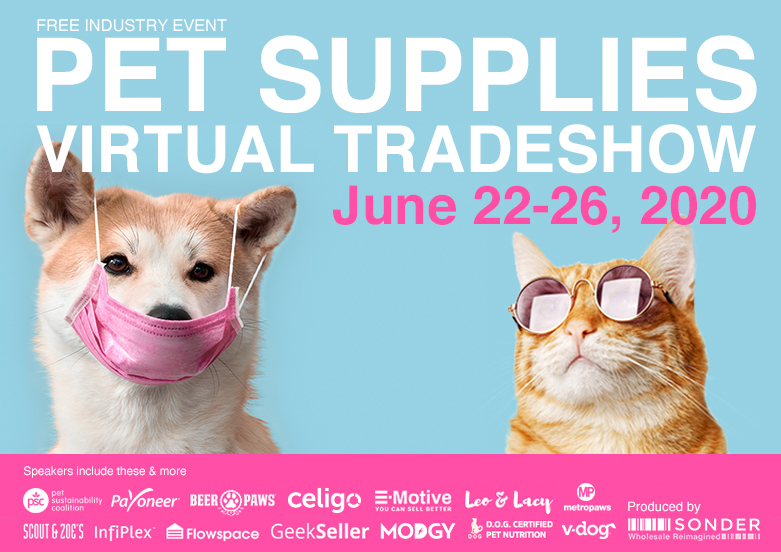 ---
About Sonder
Sonder is a B2B online Marketplace for Wholesale Buyers & Sellers. We're focusing on mitigating risk on both sides of the transaction by vetting all our members, and providing bilateral ratings & reviews.