We have been offering the ability to create Bundles and Kits of your items for some time now. Until now, this functionality was working correctly only when you had the same bundle/kit SKUs on each of your connected 3rd party systems. This is in fact a rare case as most users have bundles or kits set only on a specific marketplace, while components are available separately on other channels. Based on our customers' demand, we needed to upgrade this functionality, and now sellers can fulfill orders for bundles and kits with components listed on another marketplace or 3PL system (like Amazon FBA, etc.).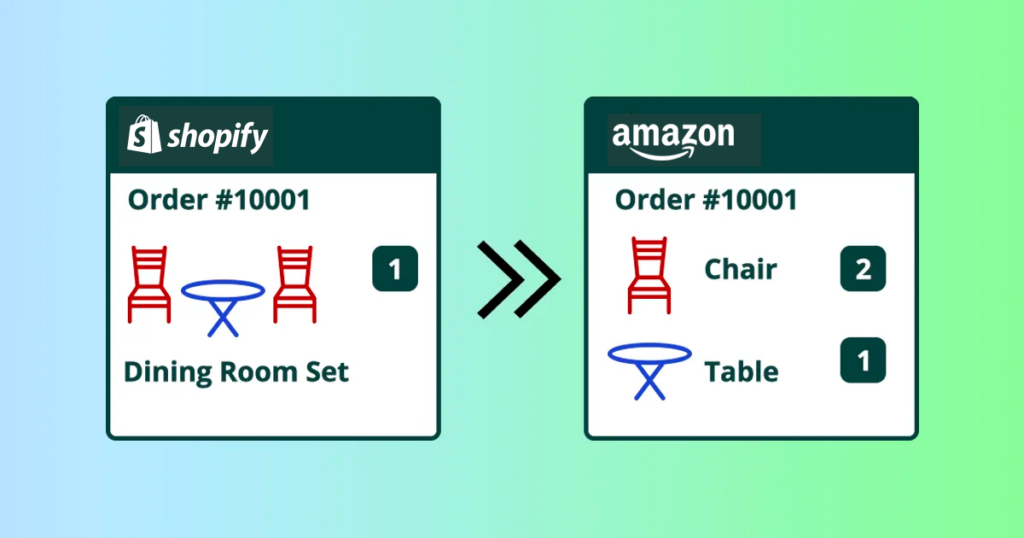 How does it work?
Creating Bundles and Kits on the GeekSeller system is easy. You can find thorough instructions in this post. By default, we link your bundle SKUs created on our system with the same SKUs on the connected marketplaces, so if you would like to link them with your component SKUs instead, please get in touch with our support to activate them. In the examples below, you can see how it can be set up. We used Amazon and ShipStation as examples of eternal systems, but this feature can work with any system that manages your orders.
Beauty Kit
Let's say you created a beauty kit in GeekSeller where the main product is an SKU beauty-kit that contains the following components: quantity 2 of the SKU perfume and quantity 1 of the SKU soap. This is how you will see it in the GeekSeller panel:

You listed your main SKU beauty-kit on Walmart, but you do not list individual components of this kit (perfume and soap). When you receive an order from Walmart, by default, we will send the kit SKU beauty-kit to your 3rd party system (such as ShipStation):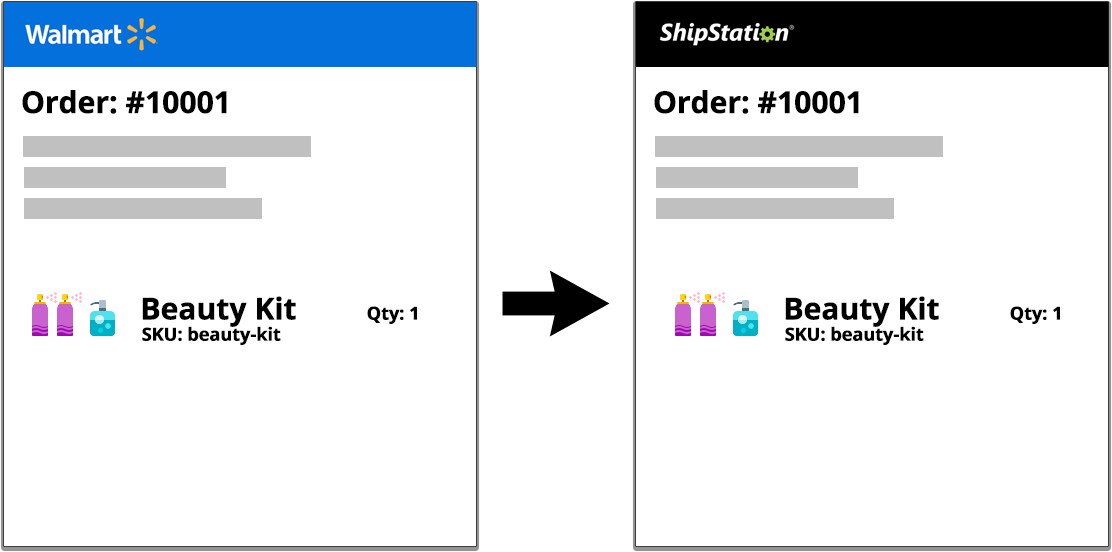 However, on your request, we can convert your kits to components before we send them to the 3rd party systems, as shown below.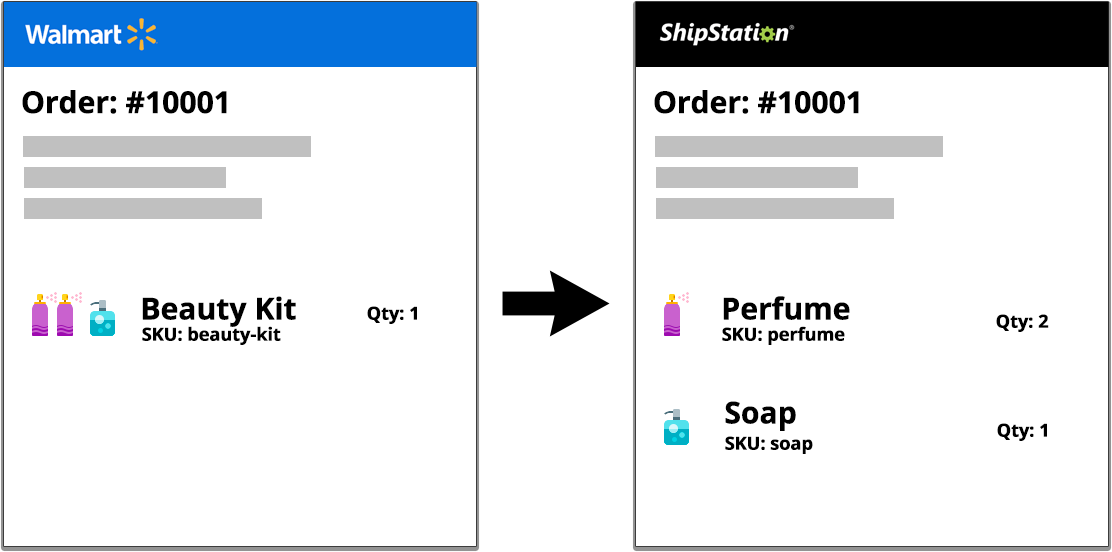 Two-pack/Bundle
In this example, you have a bundle assembled as a 2-pack. The main bundle SKU perfume-2-pack exists on your Shopify store and contains quantity 2 of the SKU perfume. The individual component SKU perfume does not need to be listed on Shopify. This is how you will see it in the GeekSeller panel:

When we receive an order from Shopify, by default, we will send the bundle SKU perfume-2-pack to your 3rd party system (such as Amazon, which can fulfill orders using FBA inventory).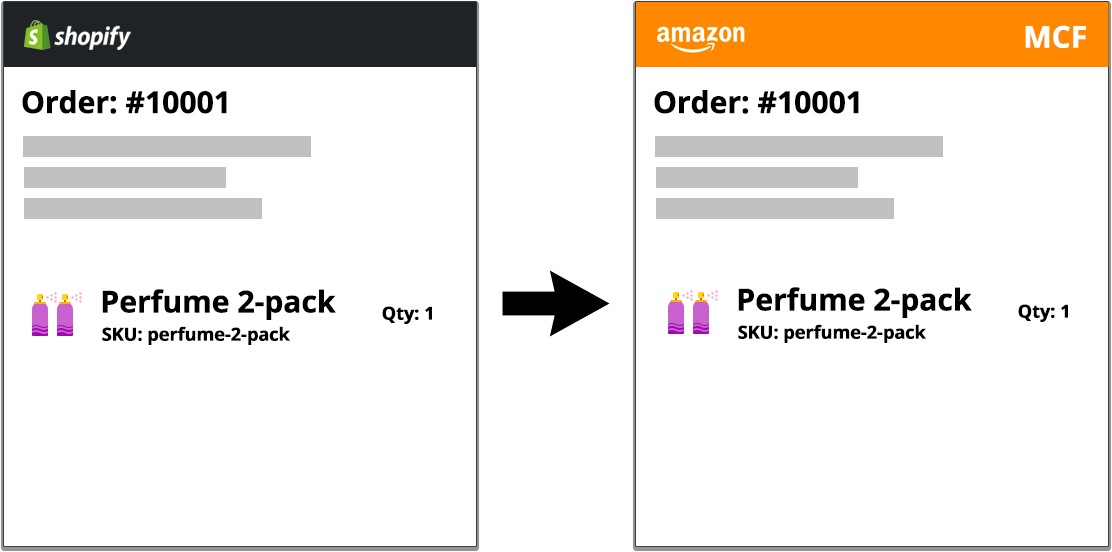 In the example above, Amazon needs to know what is perfume-2-pack, so you would need to have this bundle SKU exist in your FBA inventory. In most cases, sellers do not keep bundle SKUs on Amazon but only individual components. Upon your request, we can activate the feature, which will take your order with the bundle SKU perfume-2-pack and translate it to an order that contains only components (in this case, qty 2 of SKU perfume). This way, your fulfillment center (such as Amazon) receives an order for SKUs of the components.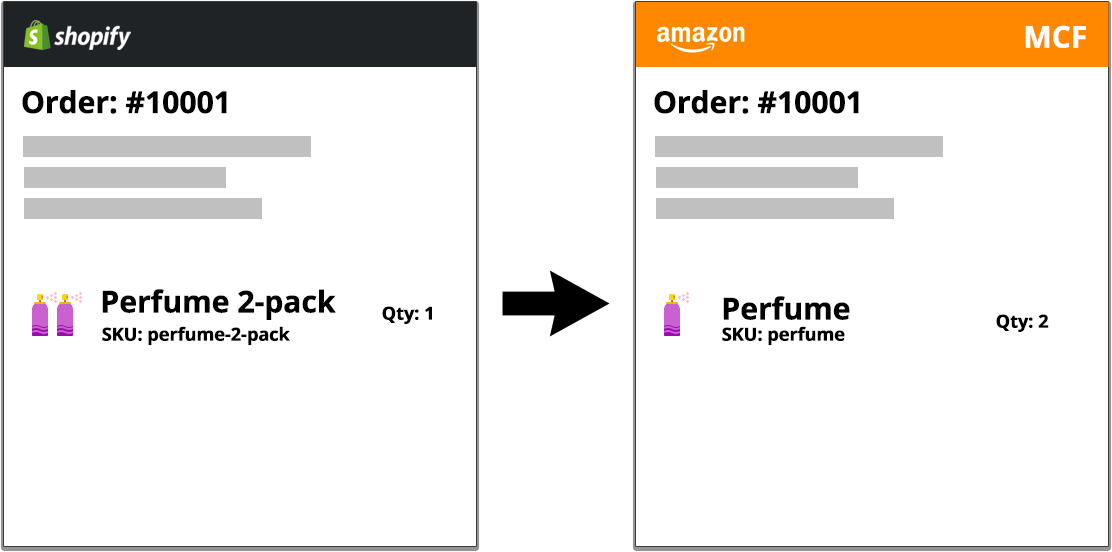 It is an excellent feature for multichannel sellers who sell many bundles and kits containing single SKUs. If you have further questions regarding this functionality or the GeekSeller system, do not hesitate to schedule a demo with us.