With the beginning of a new year, now is the best time to start running Walmart promotions if you have not already. Make sure to check our article in the GeekSeller Help Center, which details how to create promotions for your Walmart products via GeekSeller.
This post is meant to guide you through the process of setting up promotional pricing using the Price and Promotions Bulk Spec sheet found in the Seller Center.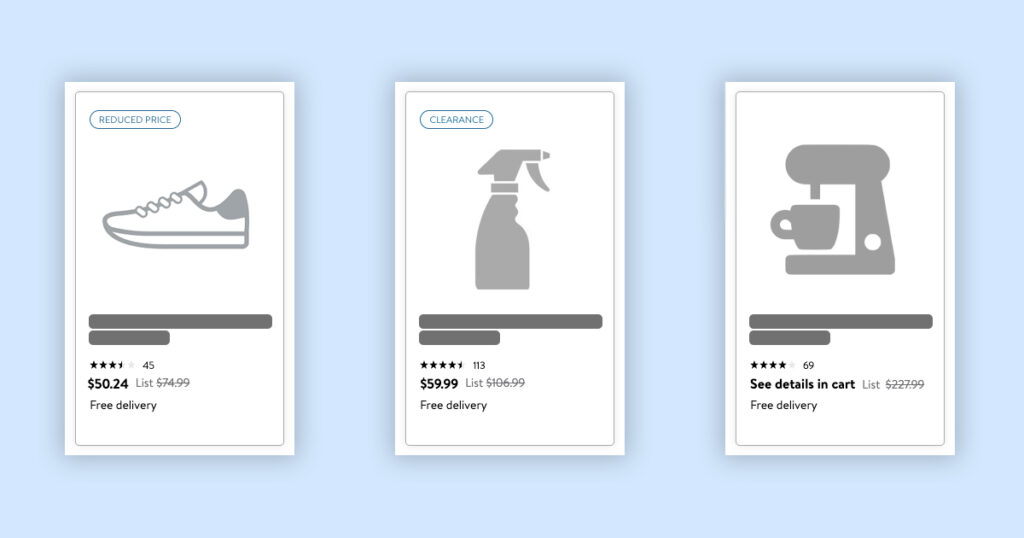 Promo pricing can be set up via the Price Bulk Spec in Seller Center. When editing the spec, do not delete columns, use formulas, or add extra spaces, as this will result in an error during the uploading process.

You can find a detailed breakdown of promotion spec in this guide. Below are the essential tips that can help you set up successful Walmart promotions:
Determine the Promo Price. To receive strikethrough pricing, the promo price must be at least 5% less than the current list price.
Choose a Promo Type or Placement. You can choose a Promo Placement or Promo Type for an item, but not both. If you leave the 'Promo Type' blank, your item will publish without strikethrough pricing and without a 'Reduced' or 'Clearance' flag.
Promo Start and End Dates. The start and end times of your promotions are in Universal Time Zone (UTC) and not in your local time zone. We recommend setting up your promotions at least 24 hours before the promo starts, with a 12:00 a.m. UTC start time and an end date that is less than 365 days before the start date.
Plan multiple promos and submit them in one file. You can add up to 5 promotions per item in one spec. If adding multiple promos in one file, confirm the dates and times do not overlap before submitting the file.
Upload limits. Plan your promotions in advance and upload multiple SKUs in a single file to avoid potential bandwidth throttling.
Check for errors. Before submitting the spec, check for errors by selecting the 'Walmart Toolbar' tab in the excel navigation bar and then click 'Validate fields'.
Submit the spec file. It may take up to 4 hours for the promotional price to update on Walmart.com.
Deleting current promos. To delete a promotion, you must select 'Delete All' from the dropdown menu in the 'Promotion Status' column and select 'Base' as the 'Promo Type'. If you delete the contents of the promotional cells but do not select 'Delete All', your promotions will not be deleted.
Once you submit the file in the Seller Center, you can track its status on the Activity Feed dashboard. If you need help adding promotions to your products, reach out to GeekSeller support, and we would be glad to assist.