Shein, one of the largest fashion retailers, has launched a marketplace in the U.S., expanding its offerings beyond fashion and becoming a hybrid retailer and marketplace. With sales reaching $30 billion in 2022 and projecting global GMV to grow to $80 billion in 2025, Shein aims to become a top online retailer in the U.S. by leveraging its social media and mobile strategy.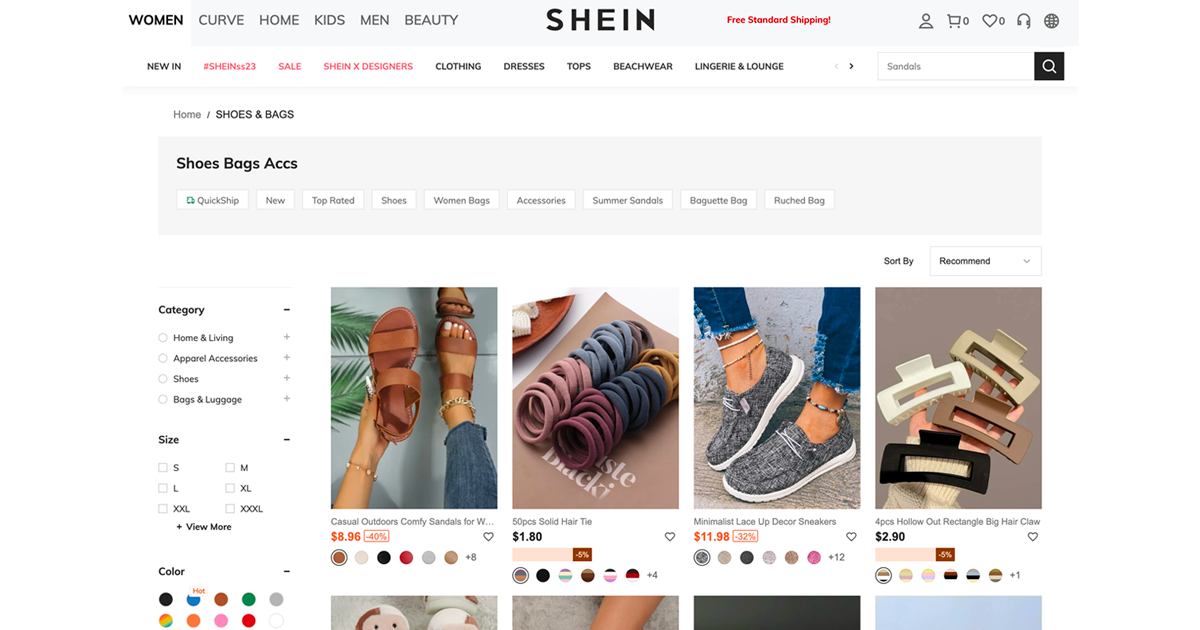 The marketplace will add local and international sellers, enabling faster shipping by incorporating sellers with a physical presence in the U.S. Shein has already attracted notable brands like Anker, offering products at competitive prices compared to Amazon.
To support the marketplace, Shein is building a team in Los Angeles and actively hiring for various positions. While other platforms like Wish and AliExpress have struggled to diversify their assortment with local sellers in the U.S. and Europe, Shein aims to overcome this challenge by combining its established supply chain from China with adding local sellers.
For more information on this launch, see "Shein Marketplace Launches in the U.S." by the Marketplace Pulse.
Additional resources: