Walmart Canada is now offering an easy way for US sellers to fulfill their Walmart Canada orders. Ship with Walmart (SWW) gives you access to great shipping rates, assistance with obtaining a Canada Business Number, and a headache-free cross-border shipping experience. The process of application and program benefits are described below, you can also check our joint webinar with Walmart Canada for details:
---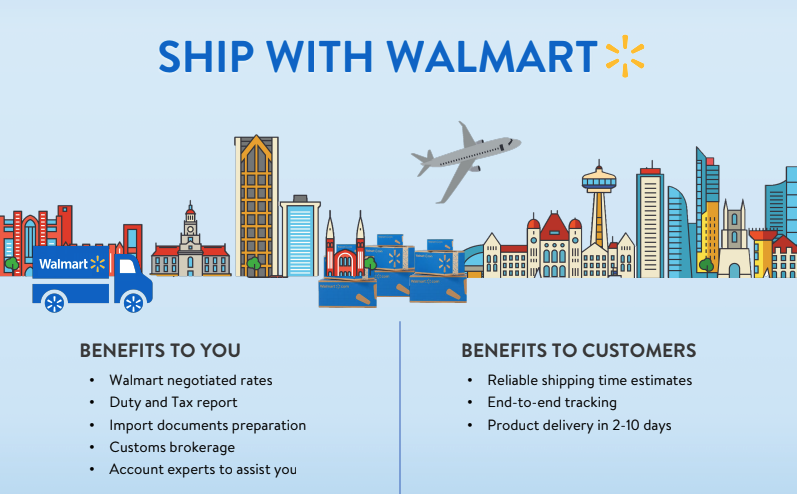 ---
How does Ship with Walmart (SWW) work?
Sellers can choose between signing up for Express or Ground options. For details about each option see Walmart's FAQ page. Please note, at the moment, sellers can choose access to only one of those options.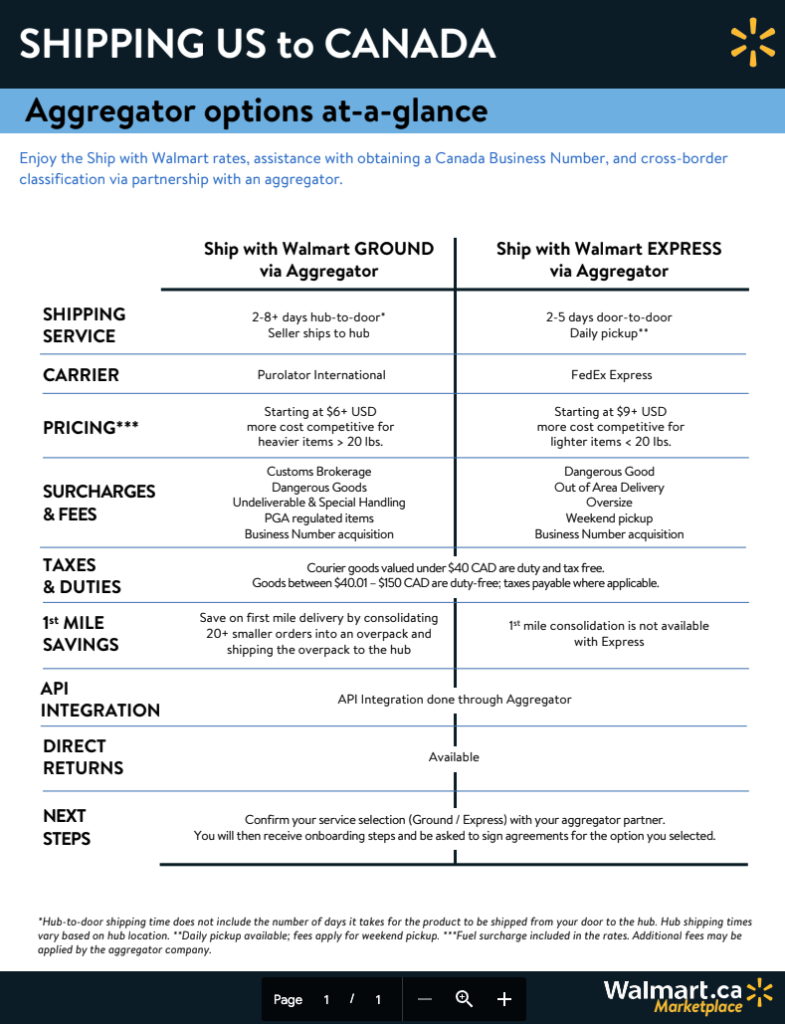 Below are the steps for how the program works in practice:
When a seller receives an order from Walmart Canada, they can choose to ship it using a Carrier of their choice or via the Ship by Walmart program. In the GeekSeller panel, sellers simply see this as one of the shipping carrier options.
Sellers prepare the package and print Ship with Walmart labels directly from the GeekSeller panel. For SWW Ground (Hub to Door solution) this label has an address of the Carrier's hub located in the US. A seller sends it to the hub. For SWW Express it's a door to door service that is provided.
For SWW Ground the hub is where the magic happens. This is not the seller, but the Carrier prepares an order for international shipping and clears customs and takes care of the final destination delivery.
A seller is billed for the shipping.
---
What are the costs sellers must cover?
Ship with Walmart offers very good, negotiated with Carriers rates, however, sellers need to be aware that they still pay for the shipping, and below is a list of what's included in the cost of shipping.
Duties and taxes based on product classification
Shipping rates depend on size, quantity, and location
Limited insurance available
---
How to apply for the program?
To sign-up for SWW contact GeekSeller support or your Walmart Contact Key Account Manager.
Upon approval by Walmart and a few onboarding steps, GeekSeller will activate this feature on your account. This is free, there is no additional cost associated with activating Ship with Walmart on your GeekSeller account.