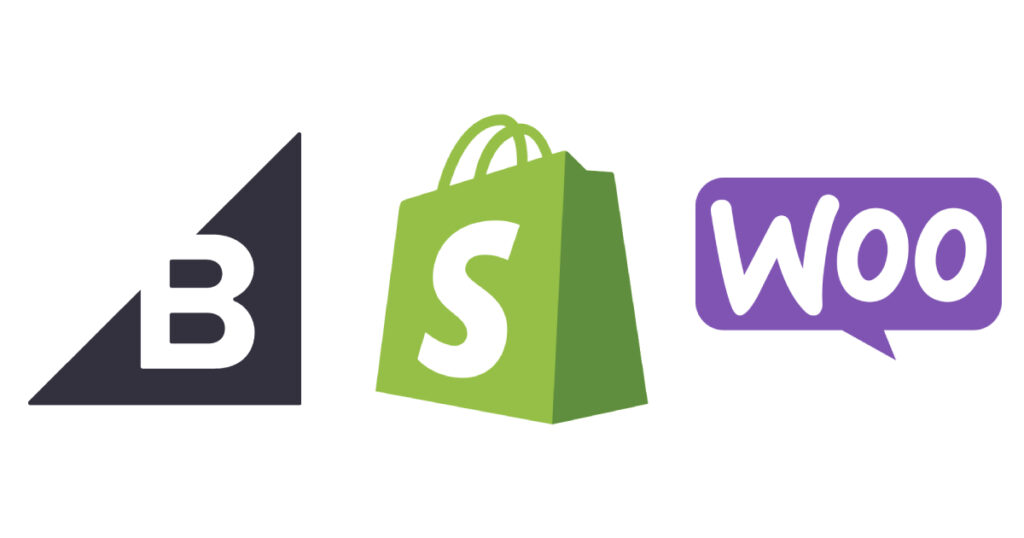 Choosing the proper tools to launch an online store could be a pain. There are plenty of e-commerce platforms you can select from, tons of articles about them, tutorials, and comparisons… On top of that, we have multiple conditions and requirements just to make things more difficult.
GeekSeller started as a web design company before we launched our e-commerce platform. We built a ton of websites and online stores using various tools. Working with small businesses and big sharks of the e-commerce ocean provided us with experience and knowledge. Now we want to share what we learned with those struggling to decide.
We are aware that there are plenty of platforms out there. PrestaShop, SquareSpace, Wix, Magento… While each of these platforms is different, they all have something in common – they allow you to start an e-commerce website. To maintain the highest possible level of integration and support, we had to choose from them, and we decided to go with Shopify, BigCommerce, and WooCommerce.
Why these and not others?
There's no easy answer to this question. As I mentioned, they all have something in common while having considerable differences. As I also said, we have our requirements, conditions, and experiences. We picked these three platforms as they target a slightly different audience.
First, let's describe each of them in a few words:
Shopify: easy to use out-of-the-box tool with good support.
BigCommerce: for pros and beginners.
WooCommerce: for those who love freedom and are not afraid of a challenge.
Now, allow me to elaborate and focus on details.
Shopify
You probably had a chance to find out details about Shopify. It's popular, successful, and overall highly rated. Basic customization after signing up is all you need to do to launch the store. It's super friendly for beginners as you get support from Shopify and Shopify's community. What's not to love?
Let's take a look at pricing.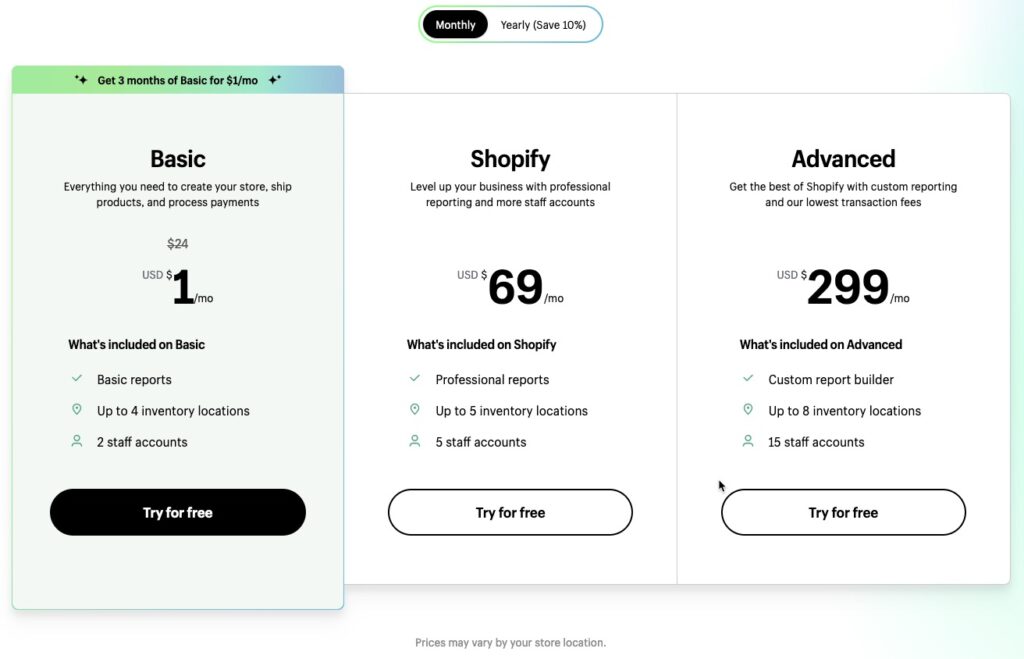 This discount for the Basic option (at the time of writing this article – 3 months for $1/mo) looks good, but other than that, $24/mo still should be consider as a really good deal. There's a free trial, though, and for three days, you can look around the platform, create a few products, and check available applications (there are 6,000+ apps). What is worth mentioning, Shopify charges extra transaction fees, which may be a deal-breaker.
By the "out-of-the-box tool" I mentioned earlier, I meant a platform hosted by Shopify for which you can pick a custom domain. No requirements whatsoever.
BigCommerce
This is another super popular tool you have probably already heard of. It's designed to serve well beginners and professionals, small and big companies. Like Shopify, BigCommerce is packed with tools and features to build an online store from scratch. It comes with hosting and a domain, too.
Let's see what pricing looks like.

The cheapest plan is more expensive than Shopify Basic, although it has more flexibility. BigCommerce plans do not differentiate from each other extensively. The amount of tools is comparable. The picture below shows the most crucial difference:

Unlike Shopify, BigCommerce does not charge extra transaction fees. They approached sales volume differently and set limits for each plan accordingly. There's also a free trial period of 15 days. Whose strategy is better: BigCommerce or Shopify? That depends on what you feel more comfortable with.
WooCommerce
Let's start with the most crucial fact: WooCommerce is not a standalone application. This is an extension to one of the most popular open-source content management systems, which is WordPress. Hosting is available in WordPress, although it does not come with WooCommerce pre-installed. And this is not the only reason I mentioned: "for those who like challenges."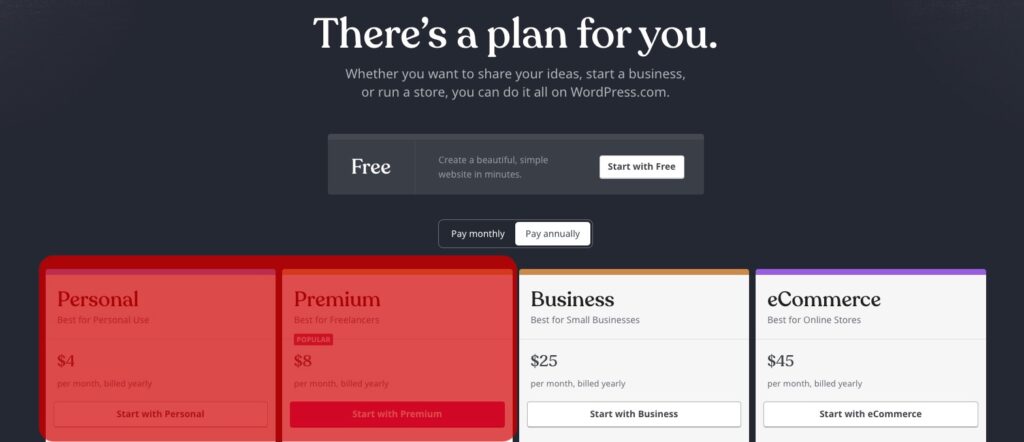 Hosting, WordPress, and WooCommerce installation are just the beginning. The application itself has plenty of features. However, most of the flexibility and advantages come with plugins. WooCommerce has a vast amount of available plugins designed by its community. Installing a plugin automatically makes you responsible for keeping it up to date to ensure that your website has no vulnerabilities to potential attacks.
BigCommerce and Shopify come with PCI DSS compliance and multiple security systems. WooCommerce is also secure but not that extensively.
WordPress and WooCommerce are free, although there are many useful plugins that you need to pay for. You can find plenty of tutorials and articles about setting up a WooCommerce store, starting with some basics and ending with advanced features. If you're motivated enough and have time to work on it, you can end up with a secure, beautiful, and successful e-commerce website.
The last few words about hosting are that previously a customer had to take care of it entirely. Now, WooCommerce takes some initiative and helps find the best hosting by collecting offers from confirmed and reliable hosting providers. You can check the list on this page.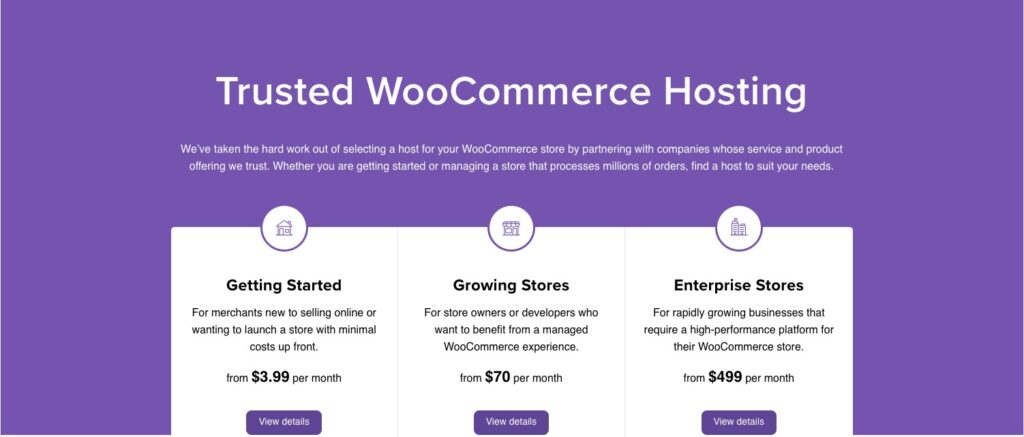 Conclusion
GeekSeller integrates with each of those platforms. We allow users to manage quantity, orders, and listings (Shopify and BigCommerce). They serve the purpose of sellers and our customers, fulfilling their strategy and business plans.
Every approach has pros and cons, which is also the case with choosing one of these platforms. We hope that our choice to integrate with them and leave other solutions behind would be a good indicator for you.