Are you looking to set up an e-commerce website but don't want to spend a lot of money on a theme? Shopify is a popular choice for online stores, and one of the benefits of using the platform is the availability of a wide range of themes, including many that are free.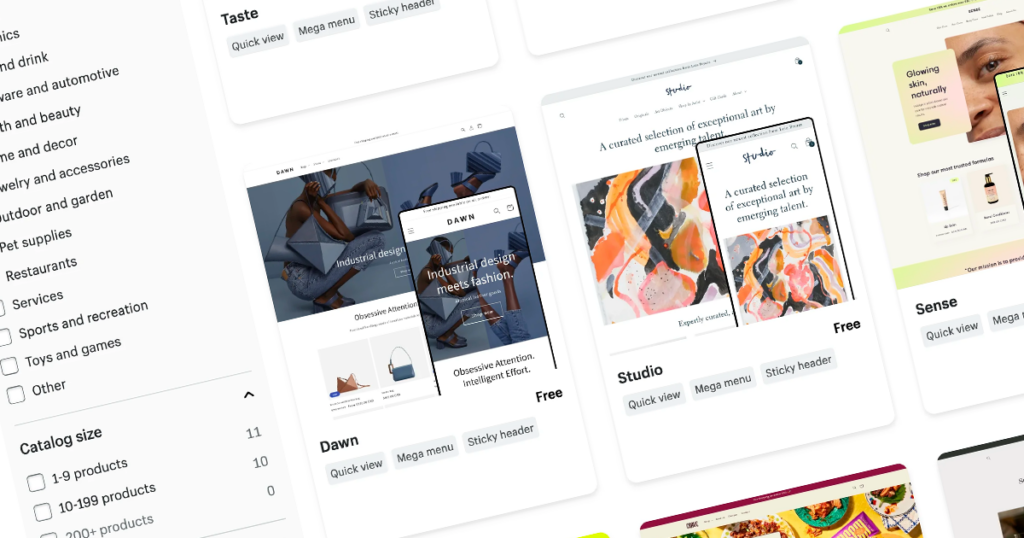 Using a free theme can be a great option for several reasons:
Cost: The most obvious benefit is that you don't have to pay for it. This can be especially appealing if you're just starting out and want to keep costs down.
Testing: Free themes can also be a good way to test out different design options without committing to a purchase. This can be helpful if you're not sure what style or layout will work best for your store.
Customization: Many free themes are customizable to some degree, so you can still make it your own and make it fit with your brand.
Tips for choosing a free Shopify theme
When choosing a free theme for your store, there are a few things to consider:
Aesthetic: Think about the overall look and feel you want for your store. Do you want a theme that's minimal and modern, or something more traditional and classic?
Products: Consider the type of products you sell and how you want to showcase them. Some themes are better suited to certain types of products than others.
Functionality: Make sure the theme you choose has the features and functionality you need. This could include things like multiple language support, a built-in blog, or support for customer reviews.
---
The best place to start is the official Shopify Themes store. Below a few reasons for going with the official themes:
Quality: The themes available in the official Shopify store have been thoroughly tested and are of high quality. This means they are likely to work well and be free of bugs and other issues.
Security: Downloading a theme from an unofficial source carries a higher risk of downloading a theme that contains malicious code or is otherwise compromised. This could potentially harm your store or your customers' data. By contrast, themes from the official Shopify store have been vetted and are much less likely to pose a security risk.
Support: If you encounter any issues with a theme you downloaded from the official Shopify store, you can reach out to Shopify's support team for help. This may not be possible if you download a theme from an unofficial source.
Legal: Downloading themes from unofficial sources may violate copyright laws and could result in legal consequences. By downloading from the official Shopify store, you can be sure you are using themes that are legally obtained and authorized for use.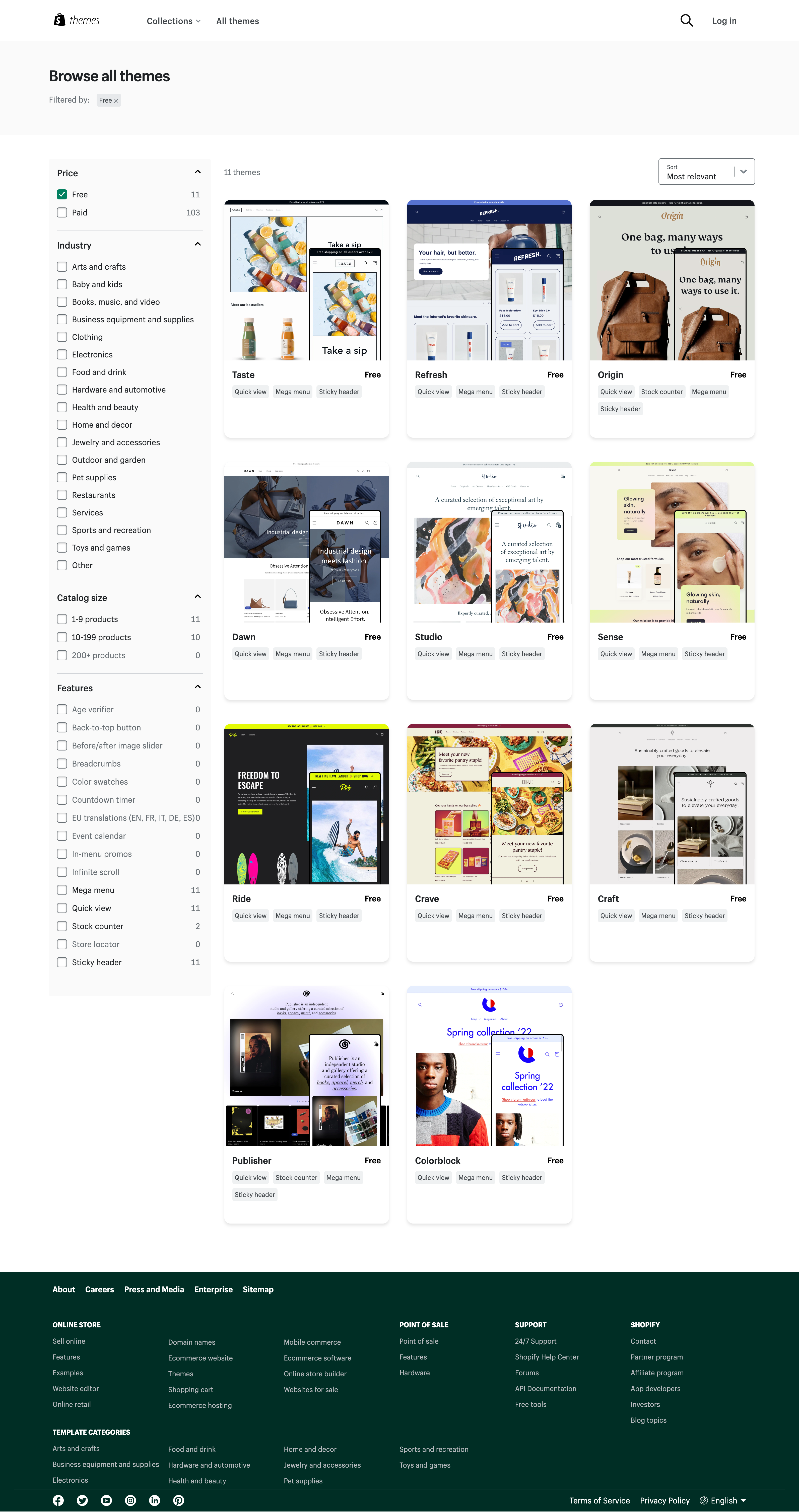 If you need help with customizing or troubleshooting your Shopify theme, there are a few ways you can find a developer to assist you:
Shopify Experts: Shopify has a directory of developers, designers, and other professionals who are experienced in working with the platform. You can search the directory by location, expertise, and other criteria to find a developer who fits your needs. To access the directory, go to https://www.shopify.com/experts.
Freelance websites: There are many freelance websites, such as Upwork, Fiverr, and Freelancer, that connect businesses with developers and other professionals who can help with a wide range of tasks. You can use these websites to search for developers with experience in Shopify and other relevant skills.
Online communities: There are many online communities, such as forums and social media groups, where developers and other professionals share their work and offer their services. You can try joining one of these communities and posting a request for help with your Shopify theme.
Local agencies: If you prefer to work with someone in your local area, you can try searching for web design or development agencies in your city or region. Many of these agencies will have experience working with Shopify and may be able to assist you with your theme.
---
Free Shopify themes can be a great option for businesses that want to keep costs down and test out different design options. There are many options to choose from, so take your time and consider what will work best for your store. With a little bit of research and experimentation, you'll be able to find a theme that fits your needs and helps you create a successful online store.