Shopify has two types of e-commerce plans: standard Shopify plans and Shopify Plus. Regular Shopify plans are best for smaller e-commerce businesses focused on inventory management and competitive payment processing fees. In contrast, Shopify Plus plans – which are significantly more expensive – are a better fit for larger companies looking for an option to integrate with fulfillment aggregators and track analytics for omnichannel sales.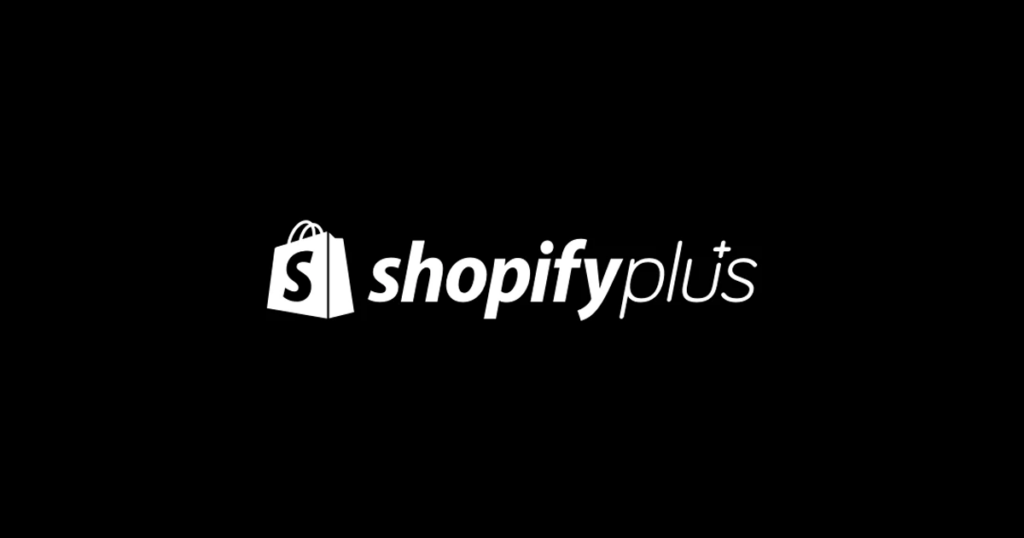 Shopify's other plans, compared to Shopify Plus, give a set of valuable features to smaller sellers at more reasonable prices. Although there is a monthly price for each plan, the features allow small businesses to develop without upgrading to the Shopify Plus plan.
Businesses may choose from a variety of fee plans depending on their specific requirements, thanks to Shopify Plus. While this may result in lower processing costs for particular organizations, it won't be a good solution for all businesses. It also makes it challenging to evaluate the costs of the strategy in relation to other choices.
The Shopify Plus price structure is divided into two levels:
$2,000 a month for a simple setup.
A variable cost that depends on the complexity of your requirements. It is usually a percentage of your monthly sales.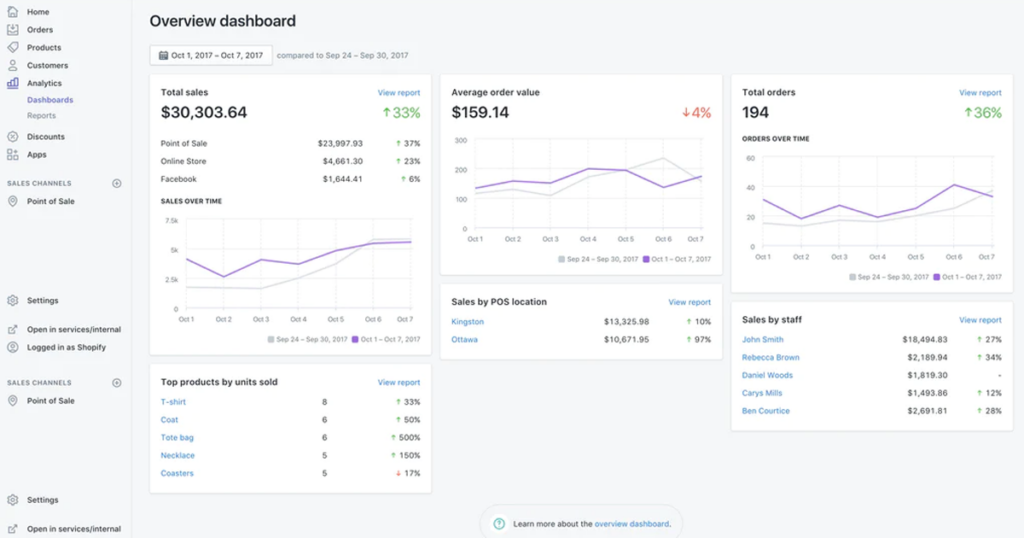 With omnichannel analytics, businesses using Shopify Plus can collect data for each channel's sales and see how they connect to one another. You can examine orders, inventory, customer data, and other information for all channels to better understand how customers engage with your company.
Other Shopify options assist small businesses in selling across numerous channels, including social media platforms like Facebook and marketplaces like eBay, but none of the plans integrate the data together to make it simpler to analyze. These options enable small businesses to focus on client retention and collect data linked to specific channels, but the whole analytics picture isn't evident until you upgrade to the Advanced plan, which shares analytics tools with Shopify Plus.
The number of admin accounts that are available to each user depends on their Shopify package. The other three plans let you set up separate logins for the admin and POS functionalities, but the cheapest option – Shopify Starter – does not.
Two admin accounts are included in the Basic Plan, which may be enough for many small firms. The five user accounts included with the Shopify Plan may be very useful for companies with more staff members. Up to 15 accounts may be in the Advanced Plan.
Unlimited user accounts are available in Shopify Plus, so you may build a staff of workers inside the POS. For bigger organizations, this will probably be a benefit, but for smaller ones, it could be too much.
On top of all of that, there are some unique features available only for Shopify Plus plans. Below we will briefly touch on the most important ones:
The number of available stores – As part of one Shopify Plus license, you can create up to 10 Shopify instances. Within one license, you have the possibility of creating up to 10 e-commerce stores.
Shopify Flow – This is a way of establishing dependencies between client activities on the store's website and automated actions. In summary, it enables the design of automation that begins to function in response to user actions or established criteria. They are most commonly utilized to automate store tasks.
Transporter – The Transporter is an application dedicated to those entrepreneurs who change the sales engine of their store and start the migration to Shopify Plus. Regardless of which environment the transition will take place in, the application is there to make the whole process easier. Thanks to the use of Transporter, it is possible to migrate both the customer database, products, and the order list.
Shopify Scripts – It enables you to use Shopify Scripts to personalize the Checkout. These are bits of code that let you add more functionality to the checkout process. For instance, making changes to the payment, delivery, adding a coupon code, etc., or including tracking scripts.
Launchpad – It allows you to plan, create and coordinate promotions in your shop. For example: creating a discount on a product, changing the banner, or activating POP-UPs.