Shopify has announced that it will be 20% smaller after laying off employees and selling its logistics business to Flexport, as part of an effort to streamline operations and focus on core services. The news came as Shopify announced Q1 earnings, which showed a 15% increase in Gross Merchandise Volume (GMV) year-over-year and a 25% increase in total revenue, exceeding Wall Street projections.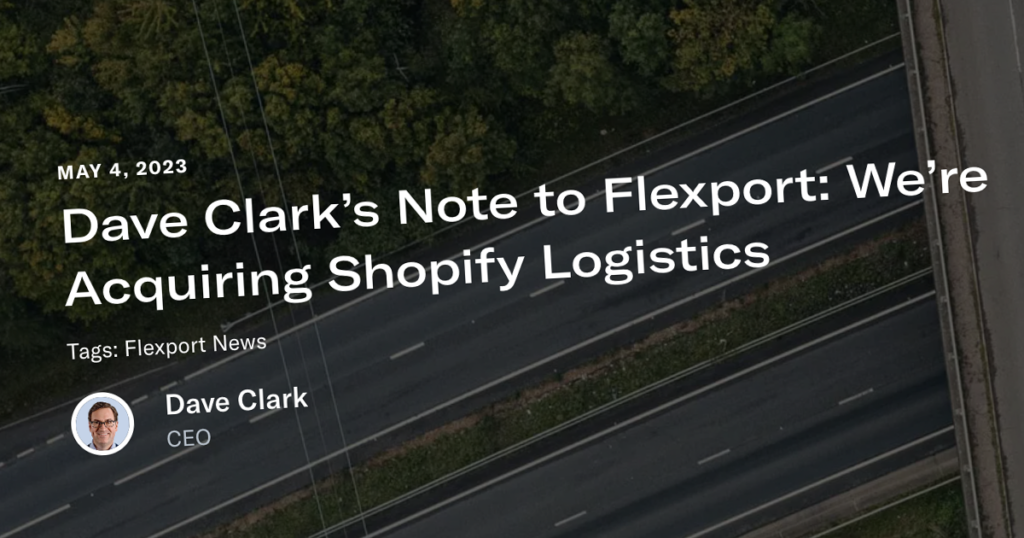 Flexport will become the primary provider of Shop Promise for Shopify merchants, enabling transparent shipping timelines, including two-day and next-day delivery options.
The layoffs mark the second time in 10 months that Shopify has downsized. Last summer, the company cut about 1,000 jobs as it focused on building out client offerings and its in-house fulfillment network.
Despite the downsizing, Shopify's Q1 earnings and outlook for Q2 suggest that the company is on track for continued growth. In fact, Shopify's stock surged on May 4th on news of a surprise profit.