Shopify is a well-known e-commerce platform and doesn't need an introduction. What may need more words to be said about is Shopify Plus and how it differs from core Shopify.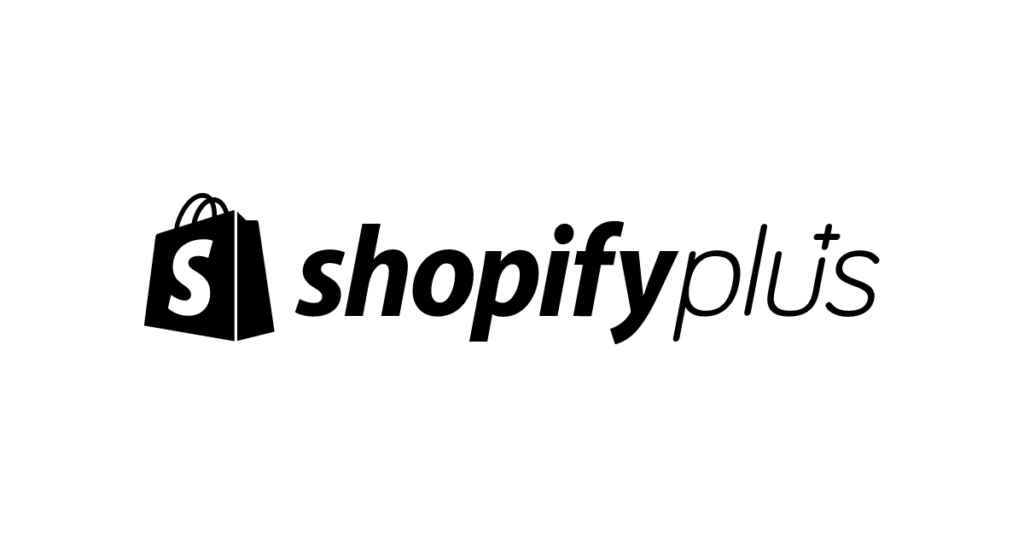 First, let's take a look at Shopify's official website. We can find there a table with a breakdown of all Shopify plans. Now let's go ahead and focus on differences.
1. Pricing
While core Shopify plans have a flat monthly fee ($29/mo for Basic Shopify, $79/mo Shopify, and $299/mo for Advanced Shopify), Shopify Plus starts at $2,000 per month on an annual term. And this is the lowest you can pay. If you make over $800,000 in sales, you move to a platform fee of 0.25% for each sales transaction. The cost is capped at $40,000 monthly for $16 million in monthly sales.
2. Support
Shopify users can contact support via phone, email, or live chat. It's also possible to hire a Shopify Expert if required. Shopify Plus subscribers, on the other hand, get much more. From 24/7 support through the merchant success program to the Facebook invite-only group. Here are all the support programs available for Shopify Plus members: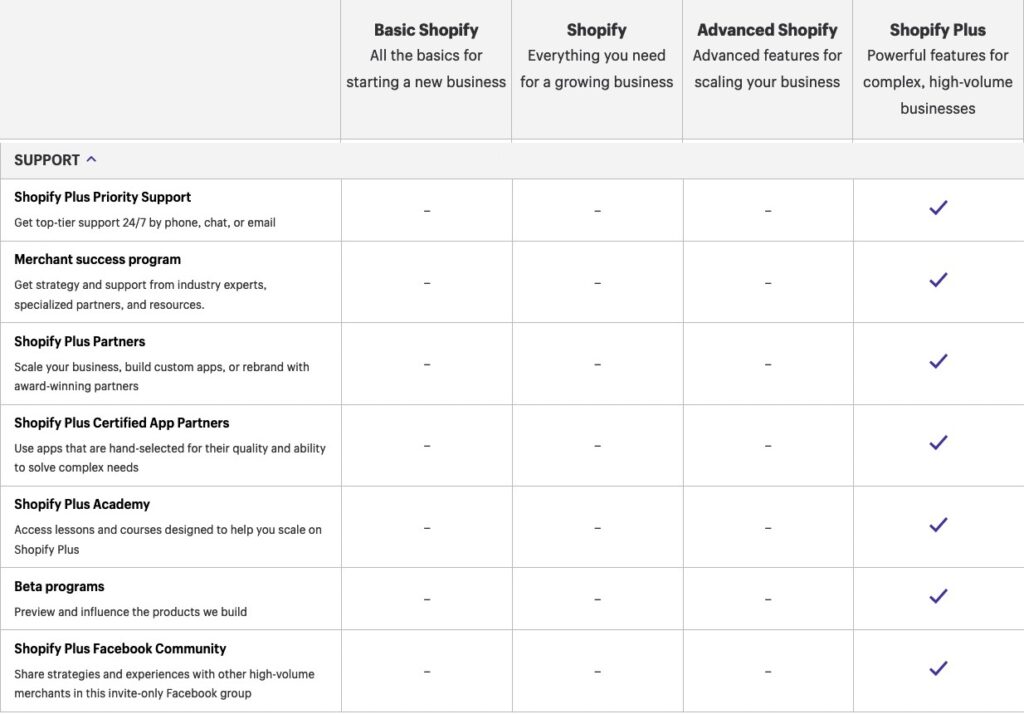 3. B2B on Shopify
Shopify Plus gives access to wholesale channels. It's a separate, password-protected storefront that works as an extension to an online store. It can be based on the same catalog of products but with different prices and wholesale-only products. The online store and wholesale channel are managed under the same account and admin panel.
4. Specialized apps and channels
There are various Shopify Plus exclusive apps which are not available to regular Shopify users:
5. Integrating custom apps
To further enhance integrations with third-party apps, Shopify Plus provides more API resources, such as access to Gift Card, which is an alternative payment method, Multipass for redirecting website visitors to the Shopify store, or User for managing staff accounts.
6. Staff accounts
Advanced Shopify plan allows the creation of up to 15 staff accounts. Shopify Plus has no barriers at all. There's an unlimited number of staff accounts with additional permission settings.
7. Organization admin
In addition to standard admin settings, Shopify Plus gives access to tools on an organizational level. This allows for giving up on setting things up in multiple stores individually. One place to rule them all.
These are the most critical differences between core Shopify and Shopify Plus. The question remains: who should upgrade to Shopify Plus? It's a robust platform with a lot of flexibility and support, but it comes with enterprise-level pricing. Most e-commerce sellers can stick to core Shopify as there are more than enough features to run a successful online store.
You can read more about Shopify Plus on this page.