Sourcing products is tough —manufacturers are not easy to approach and most lack the technology to efficiently communicate with buyers. GeekSeller has come across a company that attempts to solve this problem, Sonder. Sonder looks to streamline the sourcing and negotiation process by creating a B2B Marketplace connecting buyers and suppliers. The platforms initial launch is focusing on the Pet product category with newer product categories added in the near future. Take advantage of Sonder's free 60-day payment terms with 100% Buyer Protection.
We were excited to reach out to Sonder and have included the information we received from them below.
---
---


GeekSeller merchants can signup for the Sonder Private Beta Program, there are no hidden fees and it's totally free to join– try the platform risk and commitment-free.
Sonder is also giving $300 to all GeekSeller merchants to buy products on Sonder through Thanksgiving.
We encourage all our merchants to check out this new sourcing solution. Keep in mind that the platform is still evolving, and some features displayed below are not currently available.
If you want to take advantage of this opportunity simply visit https://sonder.market/buyer-signup/ or contact us to receive the introduction to Sonder.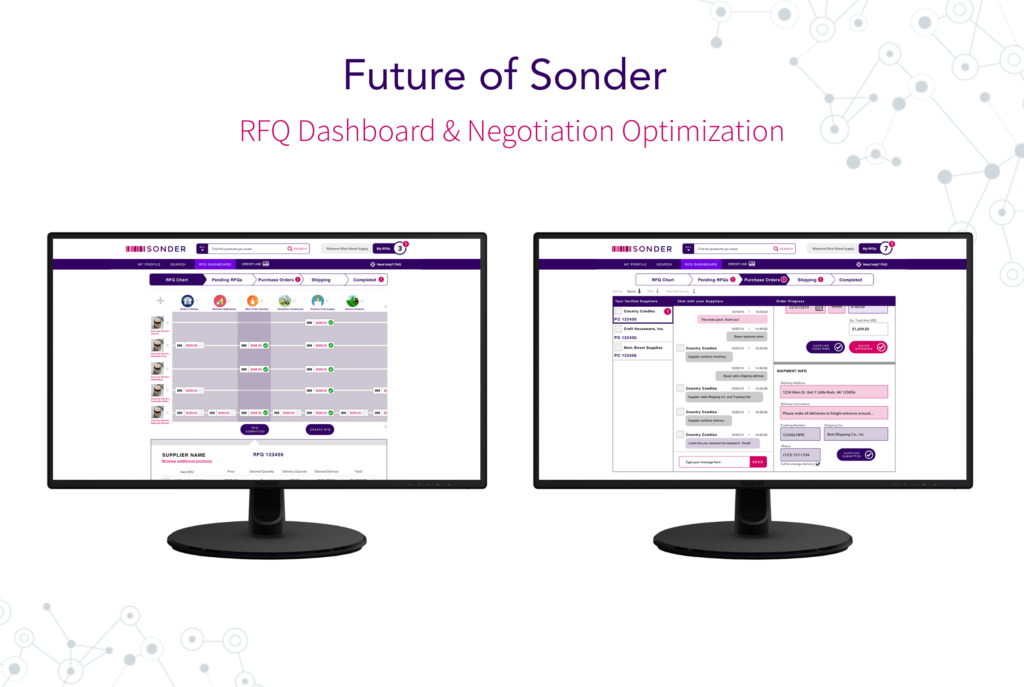 Step 1. Search for products and suppliers
Buyers can browse products by categories, product types, and sub-segments. An advantage of the platform is that you can see prices offered by suppliers, along with their ratings and reviews.
Step 2. Send RFQs
Once you have chosen a product, you can view a list of all suppliers carrying the item and select the suppliers you wish to contact by submitting an RFQ to all of them at once.
Step 3. Negotiations
Sonder provides you with a dashboard to review the status of all your RFQs. All communications with suppliers are saved in the Sonder messaging system so you can track the evolution of negotiations.
---
We encourage our sellers to check out Sonder. The platform is still in Beta so there could be some limitations in the beginning.