QuickBooks just introduced a new marketplace called Trada, designed for small businesses that sell wholesale goods. The marketplace connects independent retailers with brands and wholesale sellers in the United States and Australia.
Sellers can apply to sell on Trada here and pay a $0 listing fee and 0% commission through 2022. Please also see this page for more information about what QuickBooks offer to the brands.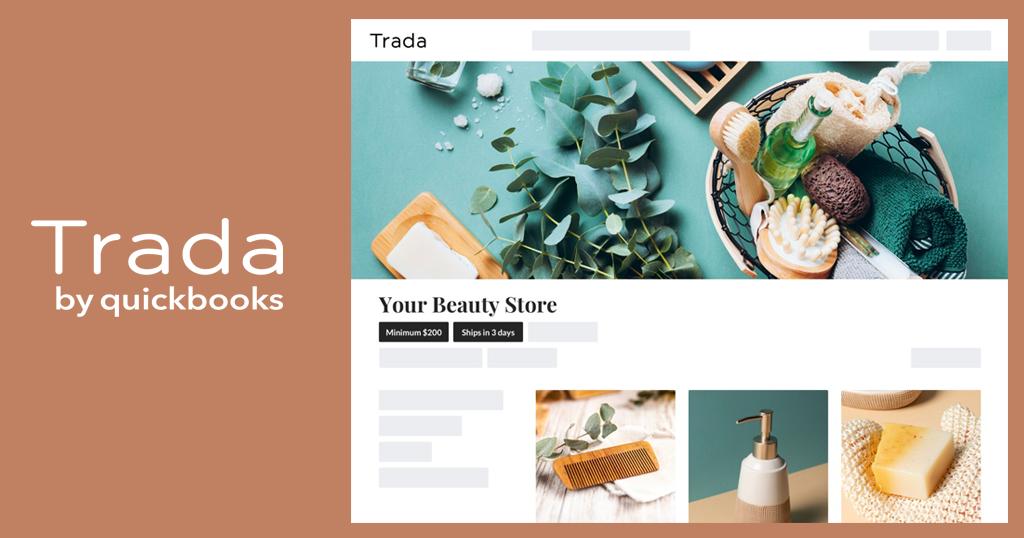 For retailers
Access to a variety of unique, curated brands provides retailers with the opportunity to hand-select products that will appeal most to their customers. Retailers can use selection criteria, such as handmade and/or eco-friendly, evaluate costs to understand potential profit margins, and easily place their orders with sellers.
For sellers
Trada by QuickBooks provides sellers with the opportunity to showcase their brand and products with a beautiful storefront, accessible to thousands of retailers looking to find bespoke gifts and items for their customers. Once on the platform, Trada by QuickBooks helps get sellers' storefronts in front of retailers through recommendations based on criteria selected and promotional activations. Once an order is received, they simply confirm, fulfill, and ship it off to the retailer.