Starting in June, eBay will disclose the name and physical address of sellers due to the INFORM Consumers Act, which requires marketplaces to make such public disclosures.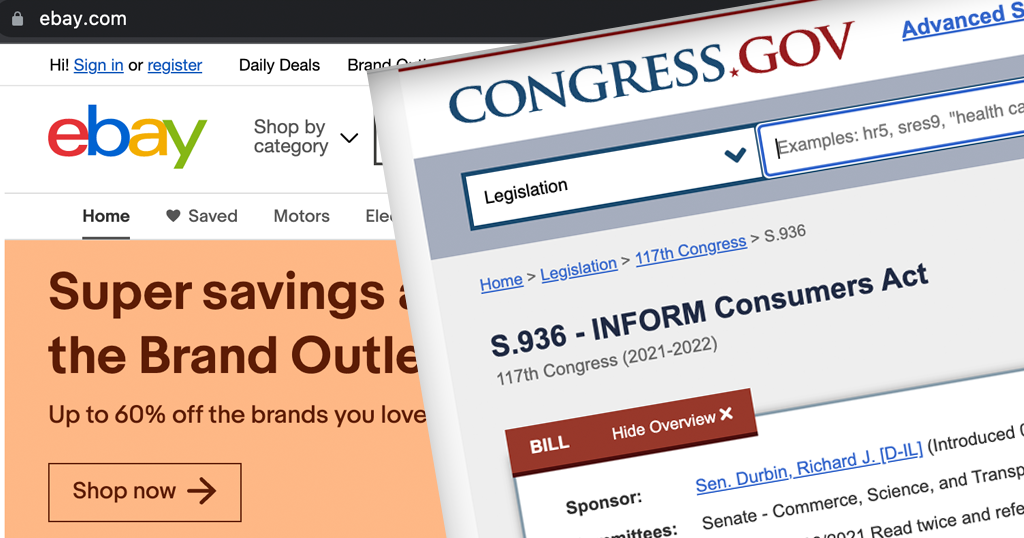 The act aims to combat the online sale of stolen, counterfeit, and dangerous consumer products by ensuring transparency of high-volume third-party sellers. eBay will need to collect and verify identification and contact information for high-volume third-party sellers defined as vendors who have made 200 or more discrete sales in a 12-month period amounting to $5,000 or more.
Sellers can request an exception prior to the act taking effect on June 27, 2023, in which case eBay will share only a partial address with buyers if the sellers meet certain criteria. eBay is building an exception process for sellers to certify their eligibility for an exception to sharing their full physical address under the law.
See this eBay page for more resources regarding the change.