USPS is introducing USPS Ground Advantage, the new ground shipping service that combines USPS Retail Ground, First-Class Package, and Parcel Select Ground into one comprehensive solution. Sellers can expect a streamlined shipping experience with the upcoming launch on July 9th. This new offering from USPS aims to simplify the shipping process and improve efficiency for sellers.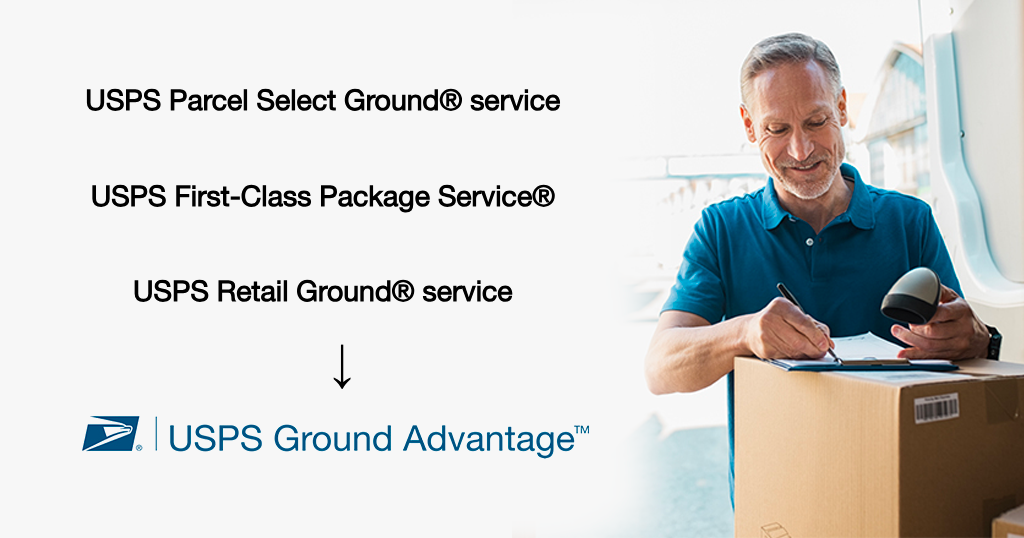 Packages are delivered in 2–5 business days.
Best-priced service for items up to 15.999 oz, based on weight (rounded up to 4 oz, 8 oz, 12 oz, and 15.999 oz) and zone (distance).
Packages greater than 15.999 oz are charged by the pound (rounded up).
Free Package Pickup service at your home or office.
Tracking is included.
Business customers can use USPS Ground Advantage return service as a convenient option for customers who need to send items back.
$100 insurance is included (for both outbound and return shipments), and you can purchase up to $5,000 in additional coverage against loss or damage for merchandise.
Primary option for sending hazardous materials (HAZMAT) that are only mailable using Ground Transportation.