The United States Postal Service (USPS) has issued a reminder to its employees about the new European Union (EU) customs rules for package deliveries. The USPS has asked its employees to provide customers with the necessary tools to comply with the new rules, which require shippers to provide more detailed information about package contents on customs forms. Broad descriptions such as "gift" or "toy" will no longer be acceptable. Instead, specifics like "children's toy doll" or "men's cotton dress shirts" will be required.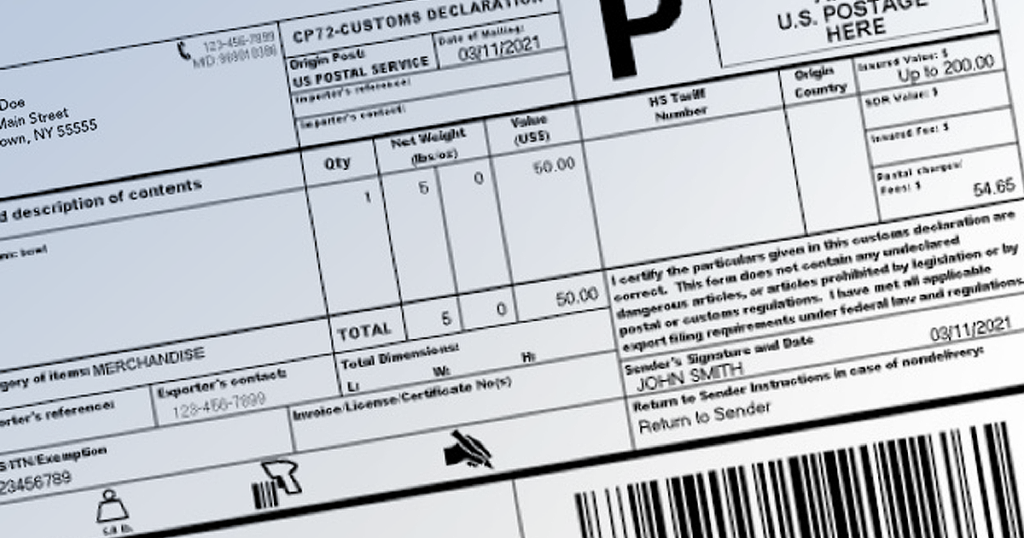 The rule applies to packages sent to all 27 EU countries, Norway and Switzerland. The USPS has placed signs in its post offices across the country to inform customers of the change. Non-compliance may result in fines, penalties, and delivery delays.
Why is this happening?
The European Union (EU) has implemented stricter rules for customs forms, stating that vague descriptions such as "gifts," "clothing," "electronics," or "none" are no longer acceptable. This may be an issue for some marketplace sellers, as international customers often request that sellers mark items as gifts on customs forms to avoid paying taxes and customs duties. The USPS has advised shippers to consult the EU's guidelines on acceptable terms, which can be found on the Europa.eu website. The USPS has also provided a chart with examples to help shippers provide more specific descriptions, such as "Men's cotton shirts, lingerie, girls' leather vests, boys' denim jackets" instead of "Clothes."