After last year's tremendous success and excellent customer reception, Walmart announced the second annual "Black Friday Deals for Days" events. The events will last through November, both online and in Walmart stores. This is great news for customers, but sellers can also leverage the increased traffic with a few simple steps during these crucial dates.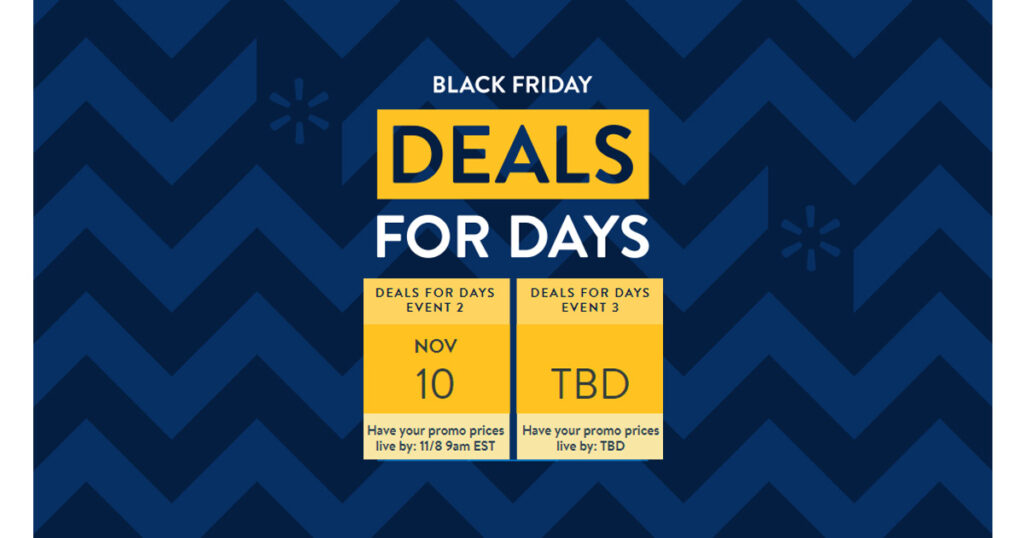 The first event is already behind us, but you can still join your products to the second and third event. All you need to do is apply a reduced price badge to your products two days before Nov 10th and Nov 26th (Black Friday). Please keep in mind that prices must be reduced by at least 10% to qualify.
You can easily apply a reduced price to your products through your GeekSeller panel. Please contact us if you need any help with it.