After achieving tremendous success with their WFS (Walmart Fulfillment Services) in the US, Walmart is now introducing the same feature to their Canada platform. With WFS, Canadian businesses can store their products in Walmart's warehouses and rely on Walmart to handle their fulfillment and storage needs. We're thrilled to share more information about this program and how it can benefit businesses in Canada.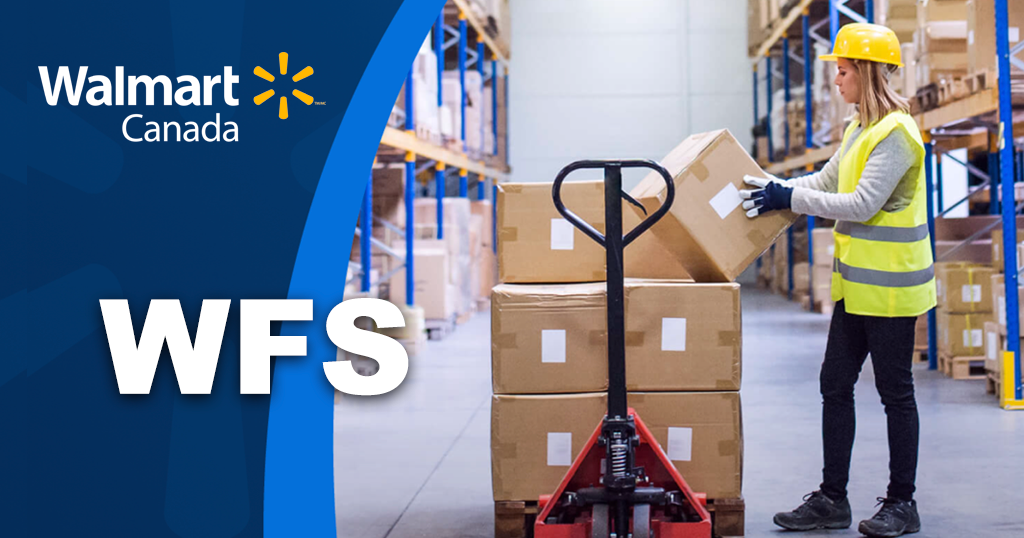 Walmart Fulfillment Services (WFS) is a program that allows Walmart Canada Marketplace sellers to store their inventory at Walmart fulfillment centers, where WFS picks, packs, and ships the item(s) to customers on behalf of the sellers when an order is placed on Walmart.ca. WFS also handles customer support and returns for these orders. This program allows sellers to focus on increasing sales while having confidence that their orders will be delivered quickly and with outstanding customer support.
WFS offers exceptional service, a cost-effective solution, full transparency, omnichannel success, and personal support to grow a successful business on Walmart.ca. The program includes fixed monthly storage and fulfillment fees with no sign-up or monthly subscription fees.
To join the WFS program, sellers must have completed the Marketplace application and be live to onboard and ship their items to WFS fulfillment centers. Currently, accepted categories include electronics and electronic accessories, home goods (excluding large furniture and appliances), toys, and health and beauty products (excluding makeup items, nail polish, hair dyes, shampoos, OTC drugs, and supplements, which are considered chemicals).
Sellers interested in WFS can submit their interest on the Walmart Canada Marketplace website. It is recommended that sellers bring their best-selling items to Walmart.ca and set up a minimum of 50 SKUs while continuously replenishing inventory to achieve GMV growth.