Walmart Canada team has recently updated its Return Policy. Below you can find the most important changes: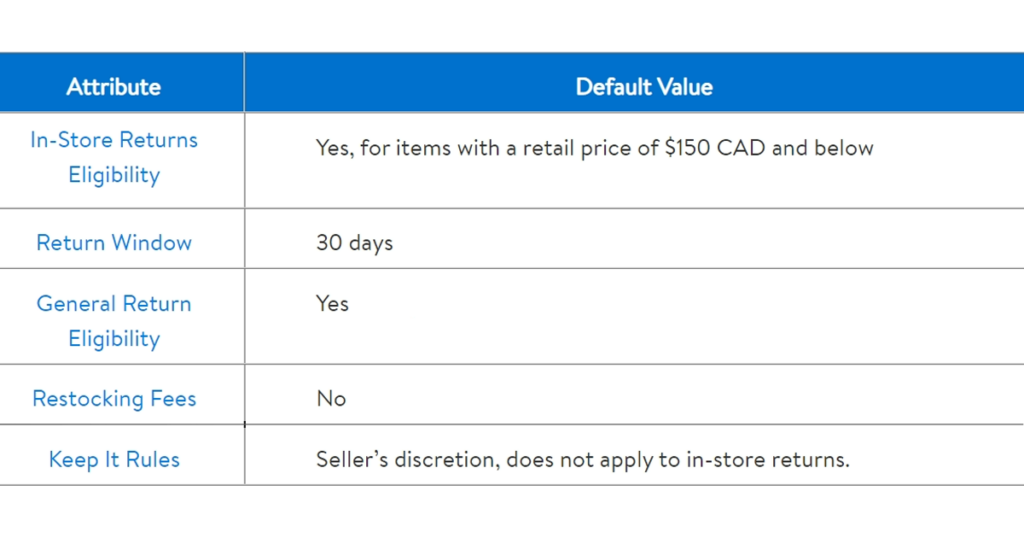 In-store Returns means that customer drops it in Walmart store locations. In-Store Returns that are completed are reported on the Returns section of the Seller Center dashboard.
Direct to Seller Returns are initiated by the customer by contacting the seller's customer service team to submit a request. You will receive these return requests through your customer service email, provided in your Partner Profile. Any returns deemed a seller's fault, such as late shipments, damaged goods, incorrect items, etc., must be provided with a free return shipping option and refunded in full once received.
Please review the full Marketplace Returns Policy for further details.