Walmart Commission Adjustment is a program introduced by Walmart at the end of 2018. Initially, it was called the Competitive Price Adjustment Program (CPA), but recently Walmart changed the name. Below you can find details about this program.
---
What this program is about and how it works?
In short, Commission Adjustment (CAP program) is a pilot feature available for selected sellers who offer specific products. It adjusts the prices of selected products to create the most competitive offer on the market. The adjustment is automatic. However, CAP's price is independent of the price set by a seller. This means that Walmart always covers the difference between the seller's price and the offer adjusted by the CAP program.
How is that possible?
Walmart is sacrificing part of their commission fee to cover the difference, but they might win a lot of sales by offering the lowest price on the market. If your products are eligible for the CAP program, you may also benefit from it as you can gain new sales without doing anything.
---
How to participate?
Unfortunately, at this moment, only selected sellers are eligible to participate in the CAP program. You can easily check if it is available for you on your Walmart Seller Center under the Items & Inventory tab: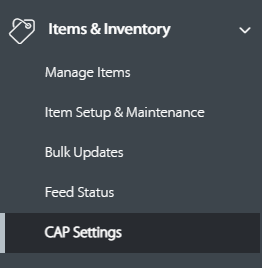 If you see the CAP Settings tab, you can activate it by setting a participation status: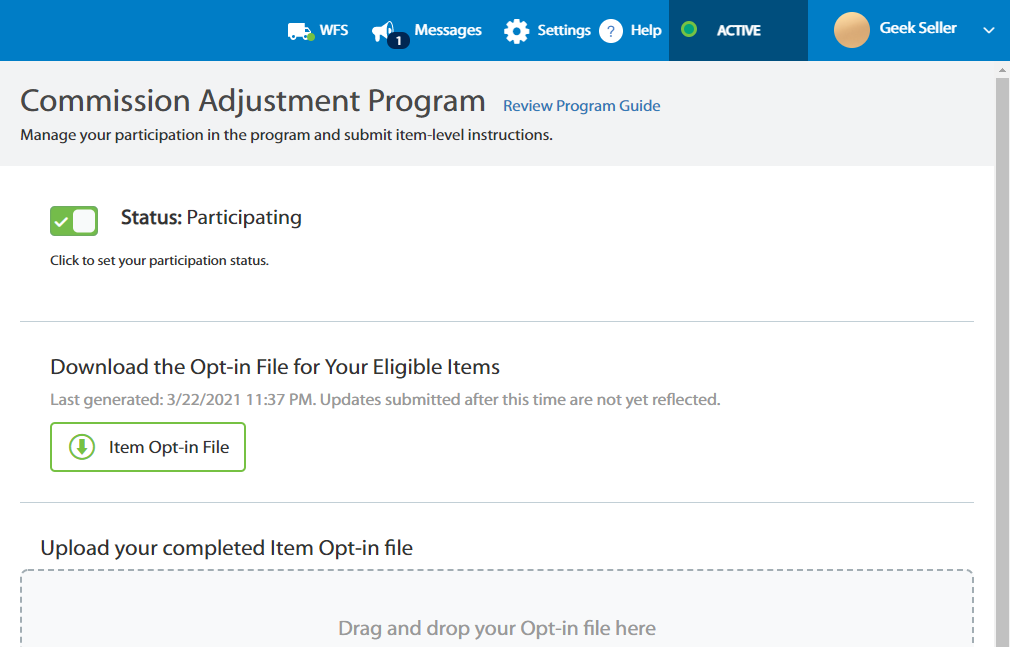 By default, all of your eligible products should be included in the CAP program, but you may want to remove some of them with the Item Opt-in File. In this file, you can also see all of your products eligible for the CAP. If the file is empty, it means that none of your products can be assigned to the program even though you have access to CAP Settings. This is because Walmart constantly reviews the products and makes changes to the eligibility. To get more information about the CAP program, please check this link (you need to log in to your Walmart Seller Center to access it).
---
Commission Adjustment Program and GeekSeller
You can also manage your CAP products through our system. We offer functionality to download your CAP report and add or remove products from the program. Check this guide for more details.