If you have ever struggled with updating your listings on Walmart, this article may interest you. This program will give sellers access to request content updates (titles, images, descriptions, etc.) for selected items in their assortment. Currently, Walmart is picking pilot sellers who already produce high-quality content and send them invitations to the program. If you did not receive the email (see example below), you can still access the Listing Quality Dashboard and try to make content edits; however, there is no guarantee that Walmart will accept your changes to the listing data.
---
Have you received this email from Walmart yet?
Action Needed: You've Been Selected to Participate in Our Content Ownership Pilot Program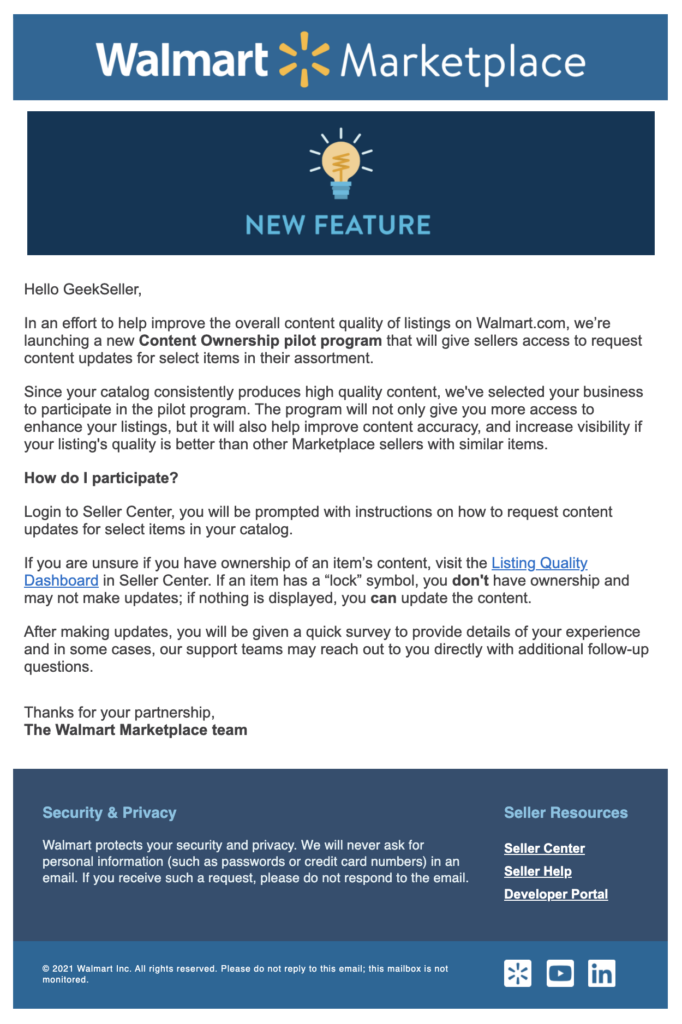 ---
To see if you can participate in the program, go to Walmart Seller Center > Analytics & Reports > Growth Opportunities > Listing Quality and click on the Details button next to a product.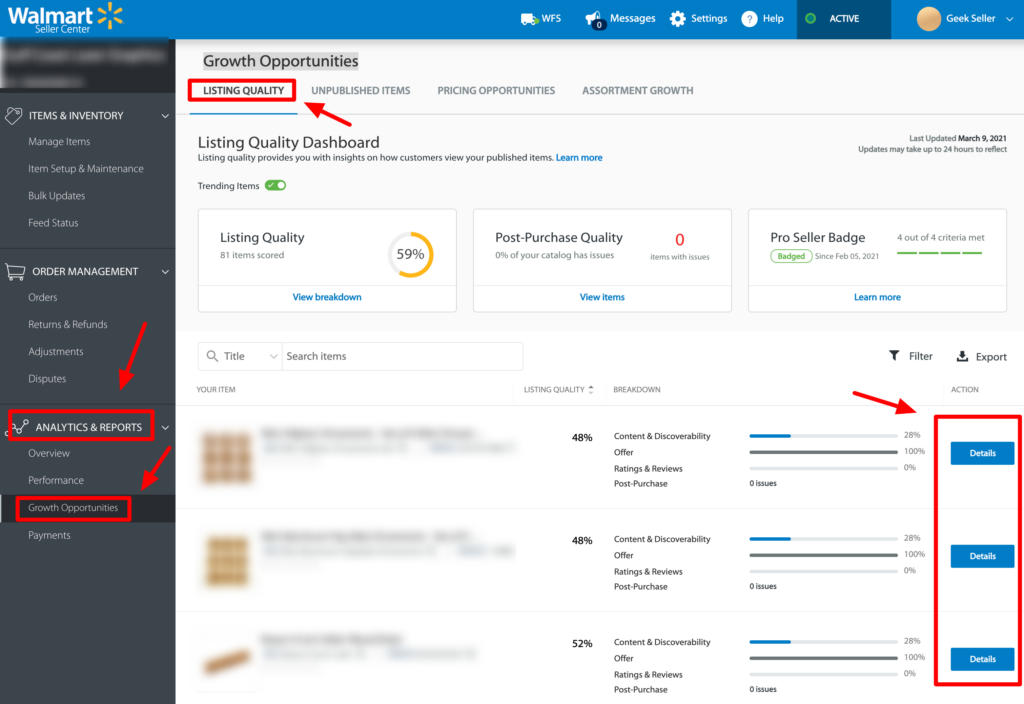 Here you will see if this product is eligible for requesting the updates. If you see a "lock" symbol next to the data you would like to update, you do not have the content ownership, and you cannot make any changes.
If you see an "Edit" button next to a value, you can request a content update. It means that Walmart may apply your change after the review.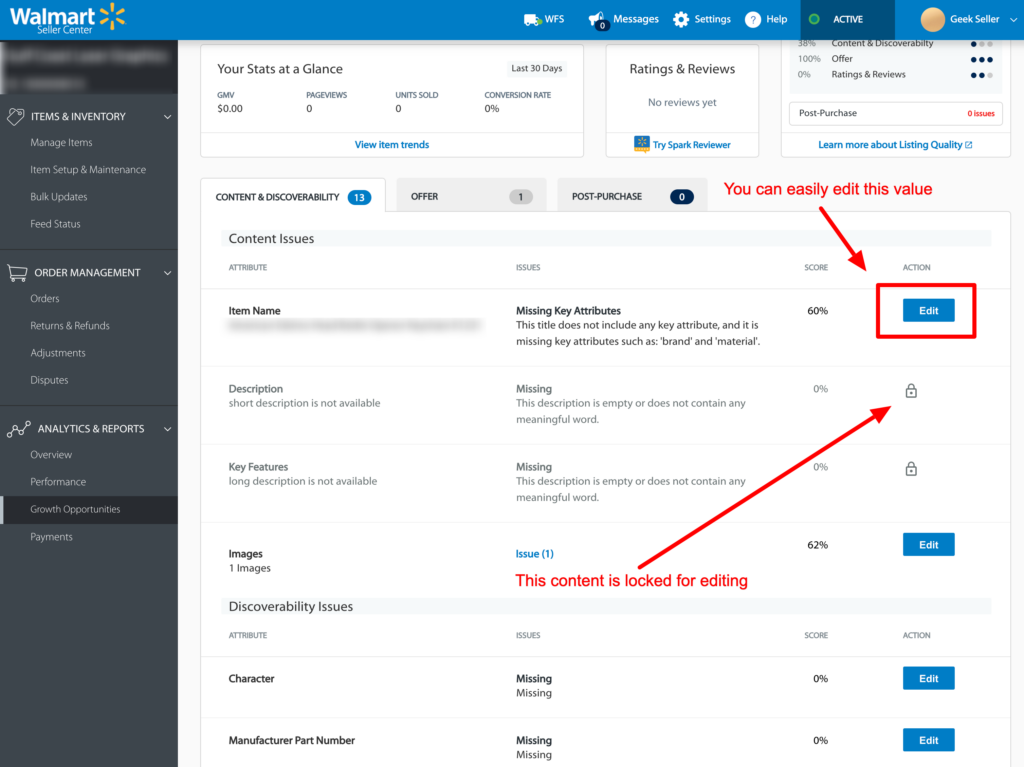 ---
To learn more about how Walmart decides who can edit content and which content is shown on the website, visit the How is Content Ranked? post on Walmart Seller Help.
---
If the quality of your content is superior to what is currently on Walmart.com, you should try to submit your content changes even if you are not listed as the content owner. If the changes are not applied after several hours, open a Partner Support case and select Items and Inventory > Content Update Errors. A Walmart associate will need to approve your changes, so make sure you provide the following information:
A link to your website or the manufacturer's website, where correct data with the UPC code is available.
Are you a manufacturer or distributor of the products?
Attach files with photos including the UPC code– or documents showing/proving that the data you want to update is correct. Usually, you need to upload an image of the products taken by you.
Attach a spreadsheet with SKUs to update and a column explaining what data should be updated.
---
GeekSeller users can also contact our support for assistance, we can also submit content changes to Walmart on your behalf.