Why is fast shipping such a big deal in eCommerce? Because it's a way to boost conversions without participating in price wars. When you focus on shopping and customer experience, you'll be able to capture consumer trust, reduce cart abandonment, and get people through to purchase.

Instead of trying to capture the bargain hunters who will follow the best price, fast shipping programs promise loyal customers high-quality service and a hassle-free shopping experience that keeps people coming back for more. It helps your margins while keeping customers happy.
We can see that marketplaces have figured this out, considering the launch and popularity of programs like Amazon Prime, eBay Guaranteed Delivery, and now Walmart Free 2-Day Shipping.
Walmart's fast shipping tags launched in 2017 but were only made available to marketplace sellers in late 2018. Since then, we've seen some massive results from the program.
---
What is Walmart Free 2-Day Shipping?
Walmart Free 2-Day Shipping is Walmart's fast shipping program, which promises shoppers 2-day delivery on any eligible item with the fast shipping tag. There are no membership fees and no minimum purchase requirements for Marketplace listings.
---
Benefits of Walmart Free 2-Day Shipping
Win the Buy Box
Walmart's buy box displays one main listing and hides all duplicates, making it very easy for the buy box winner to get sales, and very difficult for one of the hidden listings to convert.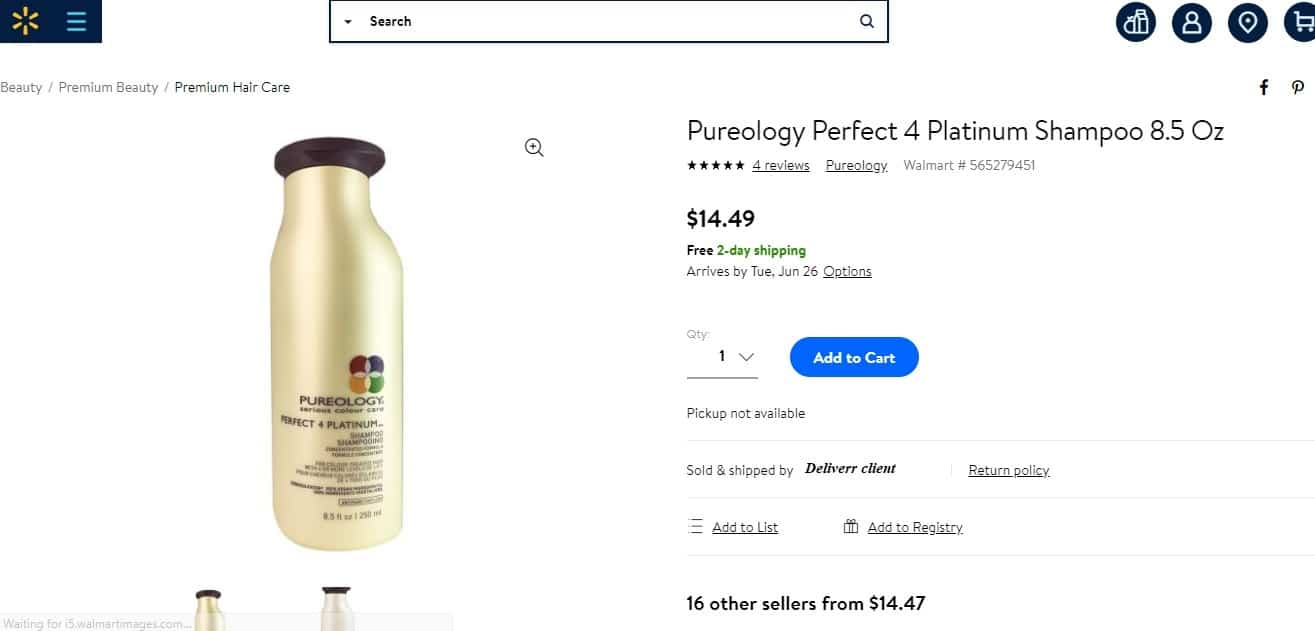 Fulfillment speed is one of the largest factors that contributes toward winning the buy box on Walmart. We know this because we work with a seller who won the buy box without competing on price after he activated Walmart Free 2-Day Shipping.
Boost in Sales
We've seen sellers go from 0-800 orders a month after activating Walmart Free 2-Day Shipping. One Deliverr seller specializing in car products saw his sales increase by 520% after fast shipping tags, and another dental care seller saw sales rise 300%. Fast shipping tags boost your sales, no matter which way you look at it.
This is thanks to a combination of trust in the time guarantee, impatience, last-minute shopping, convenience, visibility, prominence, and more.
Increased Visibility
Fast shipping is featured prominently across the Walmart website, including a highlighted filter option, on the homepage, and on the listings themselves. We've even discovered that the Walmart website seems to prefer listings with fast shipping tags.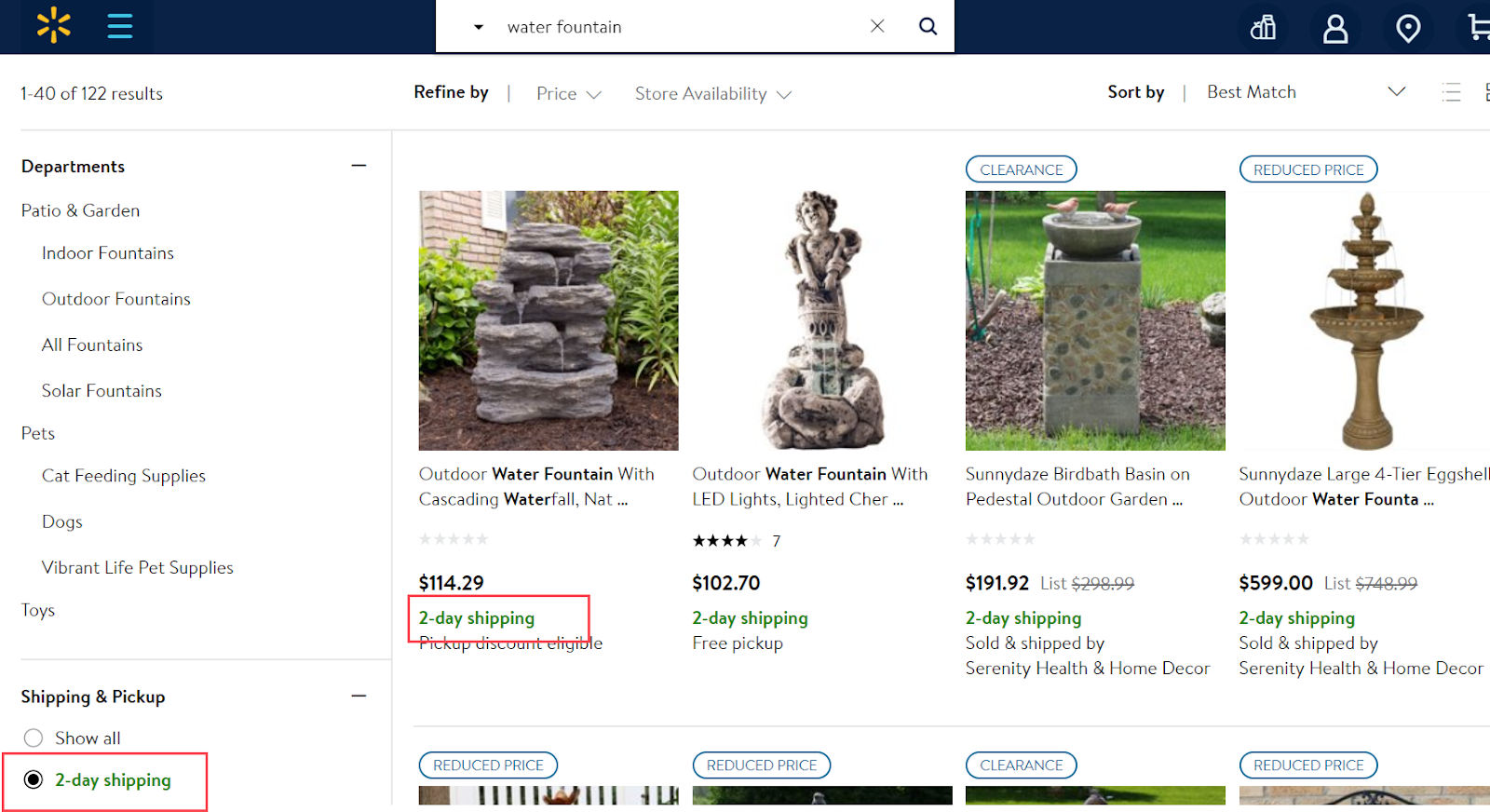 Bonus: Here's how one seller hit the top of search after activating fast shipping tags.
---
Decreased Competition
When last-minute shoppers, or shoppers who expect fast shipping filter for 2-day delivery items, they automatically eliminate your competition that doesn't have Walmart's guaranteed fast shipping tags.
---
How can you get on Walmart Free 2-Day Shipping?
There are two ways to get fast shipping tags on Walmart; Self-fulfilled or outsourced fulfillment through Deliverr.
Self-fulfilled
If you want to apply for the fast shipping tags on your own, you can request access through your Seller Center. The Walmart team will let you know if you're eligible within 48 hours.
In order to get in and stay on the program, you'll need to meet the following service levels:
>95% on-time shipping
>95% on-time delivery
>95% valid tracking rate
<1.5% cancel rate
100 or more fulfilled orders in the past 30 days
If you're accepted, you can select the items and regions you'd like to enable 2-day shipping for. For example, if you know that you can deliver items within two days to California, you would set all shoppers in California to see the fast shipping tag.
Deliverr
Deliverr is an outsourced fulfillment solution and guarantees nationwide 2-day delivery, meaning you can activate all of your Walmart listings on Walmart Free 2-Day Shipping. Any seller who fulfills through Deliverr gets pre-approved access, and can simply turn on the fast shipping tags from within the Deliverr dashboard.
Deliverr will also handle meeting service level agreements on your behalf, so you don't have to worry about tracking numbers.
GeekSeller customers can get pre-approved access to Walmart Free 2-Day Shipping through our Deliverr integration. Set it up today.
---
GeekSeller Exclusive Webinar
Want to learn more? Join us for a webinar on Walmart Free 2-Day Shipping: Early results for Marketplace sellers.
We'll partner with Walmart and Deliverr to discuss the early results for Walmart Marketplace sellers with free 2-day shipping tags. We cover the basics of the program, successful case studies, and the easiest way for GeekSeller users to get started.
---
About the Author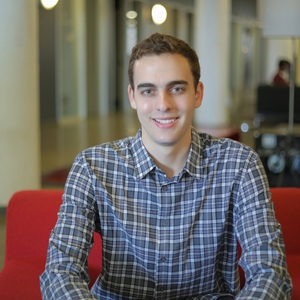 This is a guest post from Michael Krakaris. Michael is one of Forbes' 30 Under 30 and the co-founder of Deliverr. Deliverr provides fast and affordable fulfillment for your eBay, Walmart and Shopify stores, helping to boost sales through programs like Walmart Free 2-Day Shipping and eBay Guaranteed Delivery.
Deliverr's FBA-like multi-channel fulfillment comes with clear pricing, easy onboarding and a hassle-free experience so you can focus on growing your eCommerce business.