Walmart has introduced a new platform called "Clean Beauty at Walmart" to attract eco-conscious shoppers. The platform offers more than 900 products that are free from more than 1,200 harmful ingredients. Almost 80% of the products on the platform are priced below $10, and Walmart plans to expand its offerings over time.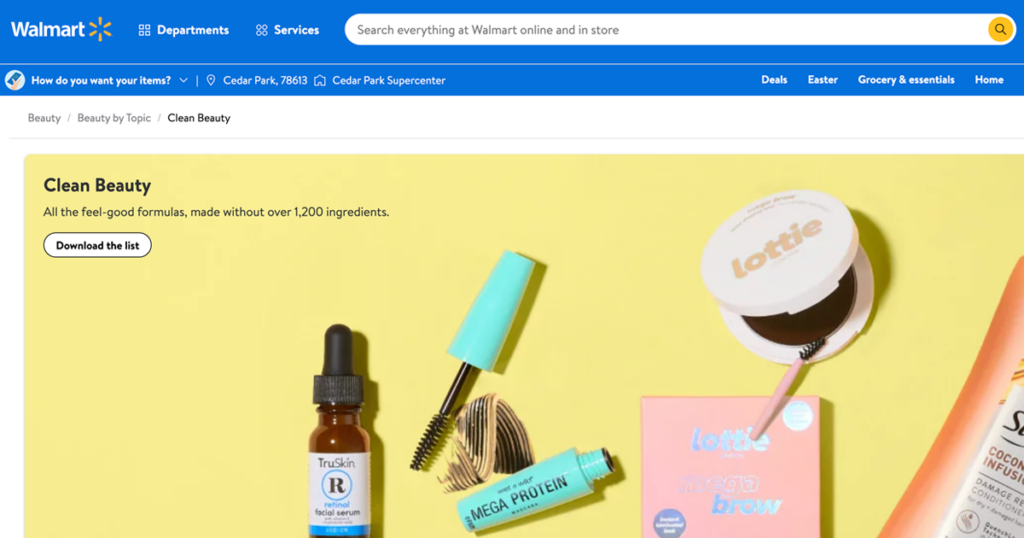 The retailer consulted with state and federal regulations, suppliers, and environmental organizations, such as the Environmental Defense Fund, to decide which ingredients to filter out of the clean beauty offerings.
The beauty platform is part of Walmart's larger effort to become a regenerative company with a net positive impact. According to Jane Ewing, Senior Vice President of Sustainability at Walmart, customers want to buy products that reflect their values. For many customers, that means providing greater transparency into product formulations and products made without certain ingredients.